Enhance Your Safety & Security
While a lock and key might have been the best way to secure a building years ago, that's no longer the case. Today, the most effective and efficient way to protect your business is with an access control system. These systems are a combination of hardware and software that allow you to give the right people access to the right places at the right times.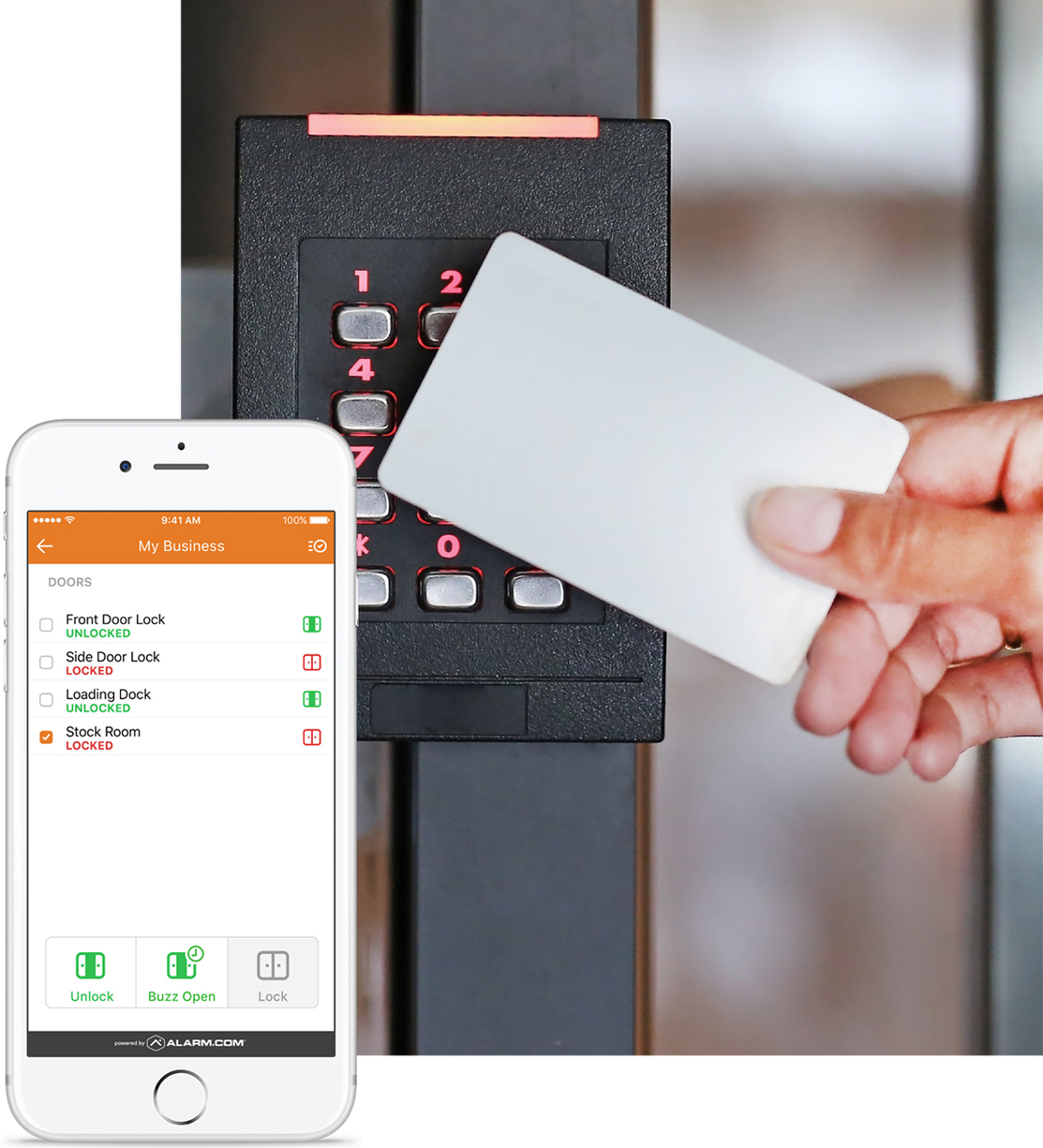 Alarm.com Access Control
from PASS Security
Increased Control. Greater Insights.
Unlimited Convenience.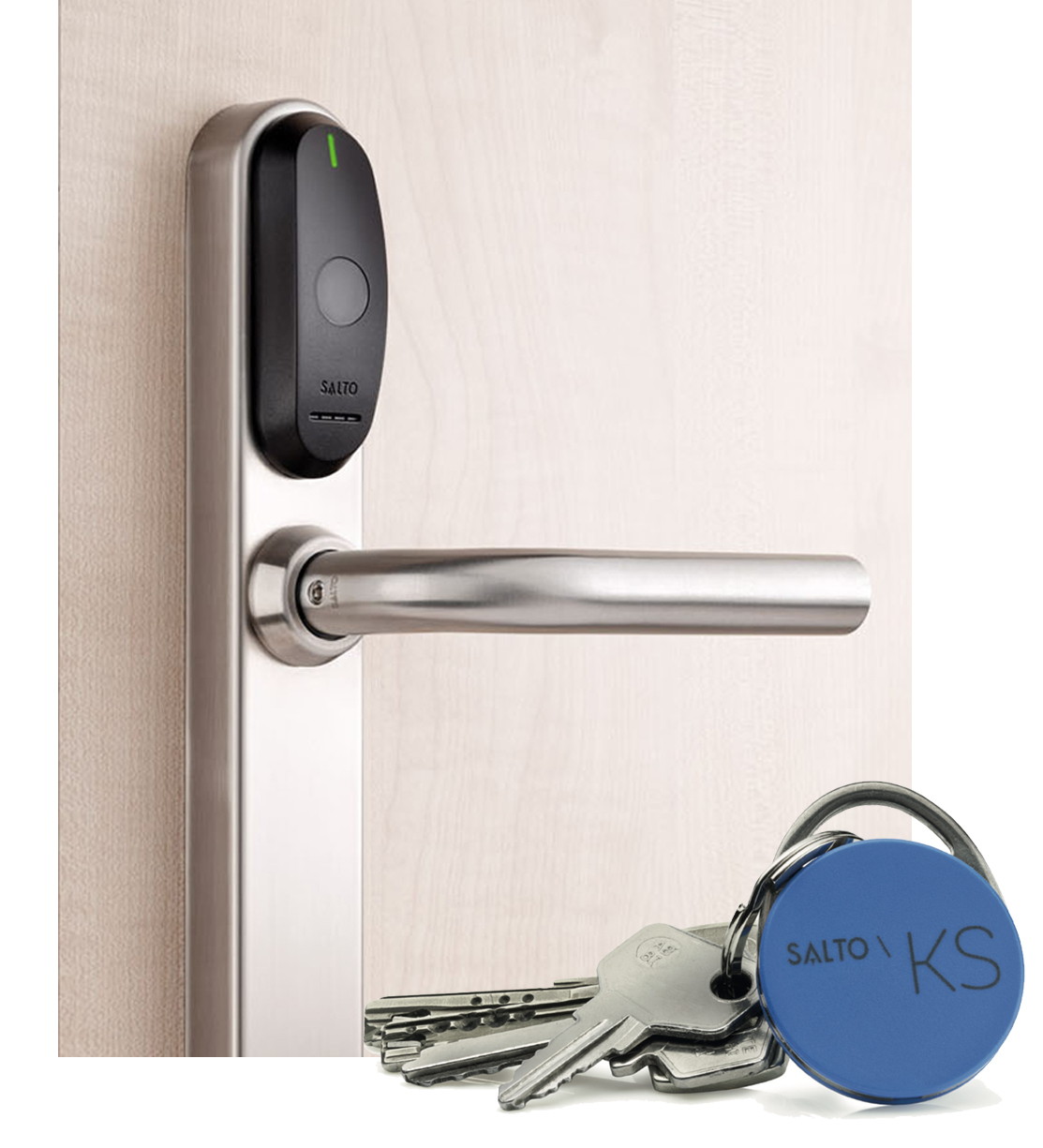 Salto Access Control
from PASS Security
A Simple Solution for Keyless Entry.