24/7 Video & Alarm Security Monitoring Services for Your Business & Home
LIVE Video Monitoring – Police Dispatch, CCTV Video Surveillance Monitoring, Mobile Solar Security Camera Trailer Monitoring, Fire & Burglar Alarm Monitoring.
5 Diamond Certified – UL Listed Alarm Monitoring Central Station
PASS Security
Central Station
Alarm Monitoring for Your Business & Home
24/7 Security Camera & Burglar Alarm Monitoring Services
Our 5 Diamond-rated central alarm monitoring station in St. Louis County is staffed by specially trained and certified security operators with one common purpose – protect your business and your home.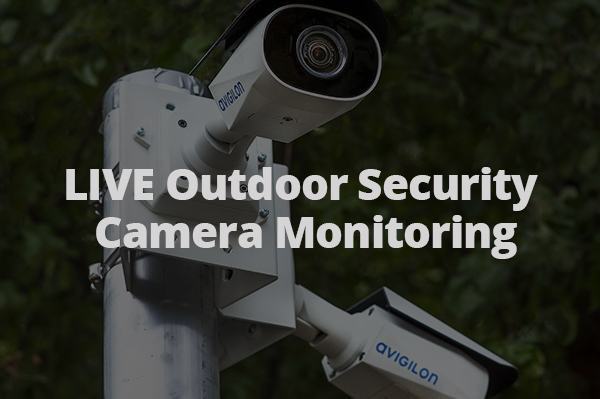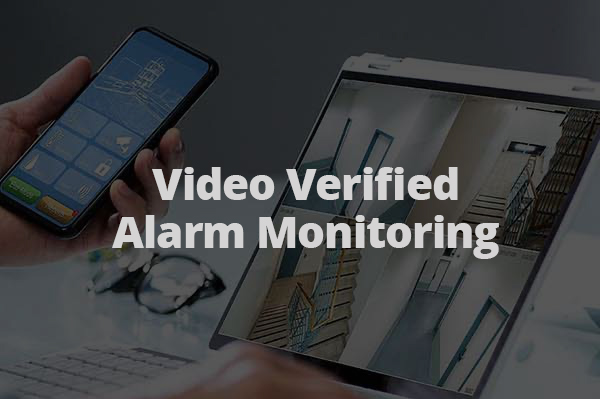 We've Got You Covered. Simple as 

 LIVE
 

Outdoor

Perimeter Security Camera Monitoring
Protect Your Business 24/7 with Police Response Fence Intrusion Detection System
Thieves are bolder than ever. Fences, gates and locks are not enough. Security guards break the budget. Now more than ever, it's critical to protect your commercial property and inventory when you're not there with perimeter fence sensors and real-time security camera monitoring.
Our Central Station Security Monitoring Agents can View Your Property
LIVE

& Dispatch Police Upon Confirmation of Criminal Activity. The Best Intrusion Detection Security Camera System for Businesses.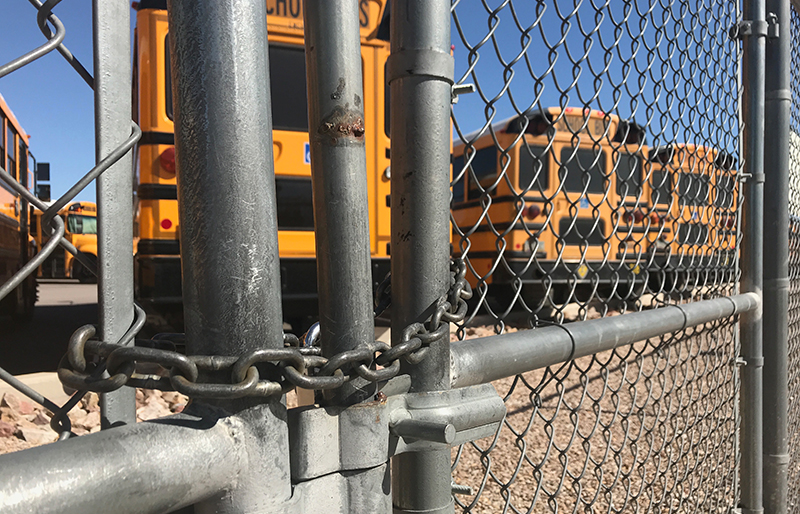 The Perfect Perimeter Security Surveillance System for  Outdoor
Commercial Property with
Fence Lines or Natural Barriers
Equipment Rental Centers

Raw Materials Storage Yards

Commercial Fleet Truck Parking

Semi-Truck Parking

Salvage Yards

Auto Dealerships

Manufacturing Facilities
A fraction of the cost of security guards, total coverage all the time, no matter property size. Our LIVE security camera monitoring system never sleeps, is never late & never sick. No threat of personal injury liability legal actions & can help lower insurance premiums.
Why is

LIVE

Security Camera Monitoring Right for Your Business?
LIVE

REMOTE
Outdoor Security Camera Monitoring
Go Anywhere, Anytime with PASS Security's Solar-Powered Mobile Security Camera Trailers
LIVE Wireless Mobile Video Surveillance Monitoring
Deploy virtually anywhere in less than 20 minutes. Our solar-powered security camera trailer is perfect for long-term, off-the-grid surveillance and last-minute "pop-up" locations. No power required. Silent solar operation day and night with battery backup.  Wireless network connection. Self-monitor on your phone or PC, or third-party monitor.
Ideal Industries & Locations
Law Enforcement

Government

Transportation Terminals

Large Parking Lots

Large Construction Sites

Critical Infrastructure

Retail / Shopping Centers

Property Management
Great Visual Deterrent for Law Enforcement Crime Hotspots 
Monitor Suspicious Activity at a Safe Distance & Save Lives
Assess & Defuse Life-Threatening Situations Remotely.
Loud Speakers Blast Recorded Warning Message or Send a LIVE Message by Speaking into Your Phone

Tell Criminals Loud & Clear They Have Been Identified & Security is on the Way!
Customizable AI Analytics – Special Features & Services
Free phone APP & training

100% guaranteed full technical support

Loud speakers – live talk or recorded message

Flood & strobe lights

Intrusion detection analytics

Line crossing

Human & vehicle detection

Dual bounding boxes

Night vision thermal imaging & IR illumination

Live video streaming

Record & playback

Quick footage search & share

Remote device management

Backup battery
Trailer Deployment & Camera Setup – NO ADDITIONAL COST
View Surveillance Security Cameras LIVE on Your Phone
Receive SMS and email alerts. Make camera adjustments remotely.
Self-monitor remotely from anywhere in the country on your phone, PC or tablet. Or, 3rd-party monitoring through our UL-listed security monitoring central station.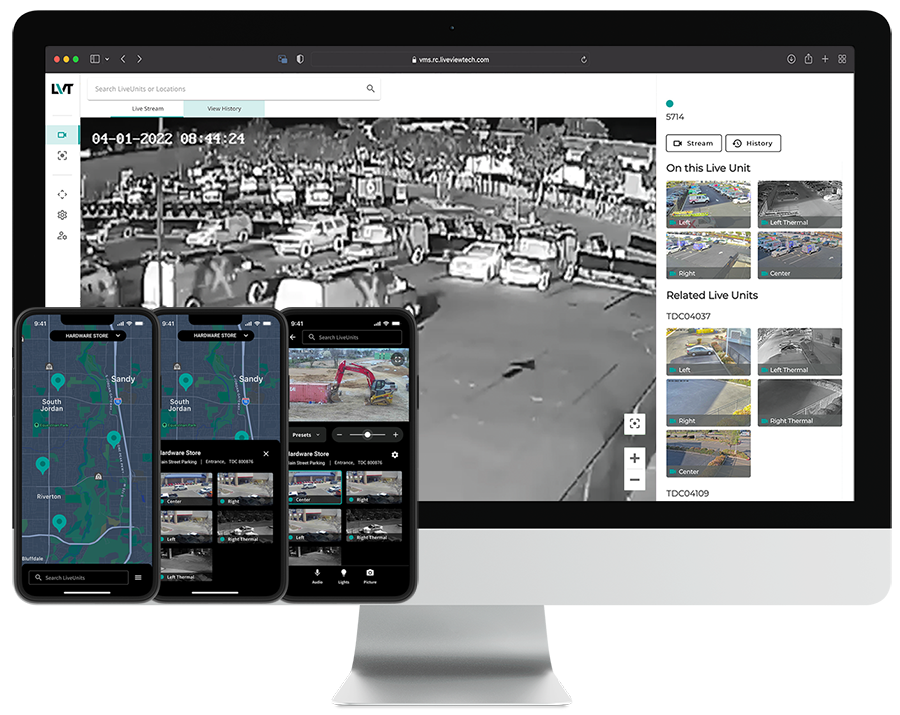 Indoor / Outdoor Video Verified Burglar Alarm Monitoring
Did you know some municipal PDs may not respond to emergency calls without video verification?
How Video Verification Security Works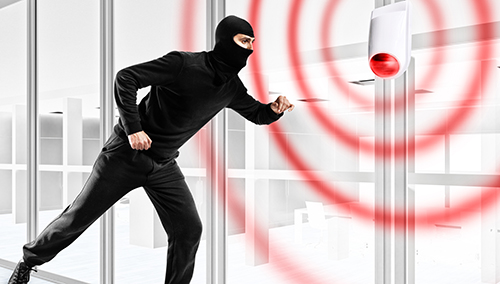 When the motion and body heat sensors installed inside and outside your home or business by certified PASS Security technicians are triggered, a small built-in camera takes a short video clip and transmits it to security agents at our Security Monitoring Central Station.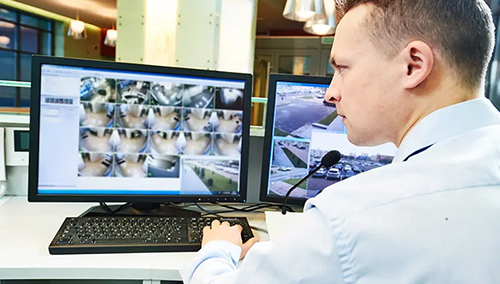 The video clip is examined for suspicious, dangerous or criminal activity. If so, the police can be notified immediately. Our agents do not have a live view of your business or home, they can only see the short video clip. Video verifications typically result in faster police response times.

Standard Burglar & Environmental Alarm Monitoring
The Perfect Solution When Budget is a Concern
If a thief jimmies a door, breaks or opens a window, the seal on the "contact" installed by a PASS Security technician is broken and the burglar alarm is tripped. An alert is sent to our UL listed security monitoring central station where one of our security agents verifies the alarm and notifies the police or other personnel. The difference between our Standard Alarm service and our Video Verification Alarm service (above) is that our security agents are not able to visually verify suspicious activity because there are no camera sensors to record a short video clip. For this reason, there are occasional false alarms. To mitigate false alarms, Video Verification is the better choice.
More Than Just a Burglar Alarm System
Business and home alarm system installations performed by PASS security help protect you and your property in a variety of ways, and not only from intruders and thieves. PASS Security alarm monitoring systems can also include thermostat temperature control to protect against food spoilage, alarms for flooding water, fire protection and carbon monoxide.
Contact Us Today for all Your Security Camera and Alarm Monitoring Needs for Your Home or Business.
Call Now for a FREE Security Assessment
You can also submit the form below & one of our security specialists will contact you as soon as possible.
Additional Business Security Solutions We Offer
Industries We Protect
We understand that each industry and business is unique. This is why we take the time to meet with our customers face to face, discuss their security concerns and conduct a site evaluation. Security technology is constantly evolving and improving, so communicating to you the benefits and options of different security components is critical. We are more than your business security provider, we are your security partner.