Maximizing Hospital Security
Security risks are on the rise in many industries, hospital and healthcare facilities are not immune. To compound the problem further for healthcare staff and administrators, many facilities have reported the need to slash security budgets up to 25%, increasing their vulnerability to internal and external security threats.
Current Security Threat Trends to Hospitals & Healthcare Facilities:
Supplies & Property Thefts
Active Assailant Attacks
Abuse & Battery Towards Medical Staff
Infant Abductions & More (see below)
As one of the most trusted hospital security companies in the St. Louis area for over 50 years, PASS Security experts design, install and maintain integrated security systems that are scalable and cost-effective.
Today there are many options available for hospitals to thwart security threats, internally or on outside hospital grounds (parking lots and garages, exterior entry doors, emergency room entry areas). And as technology progresses at a rapid rate, there are even more Video Surveillance Security Camera options for hospitals to consider according to their exact needs, along with Access Control Systems and Panic Alarm Systems.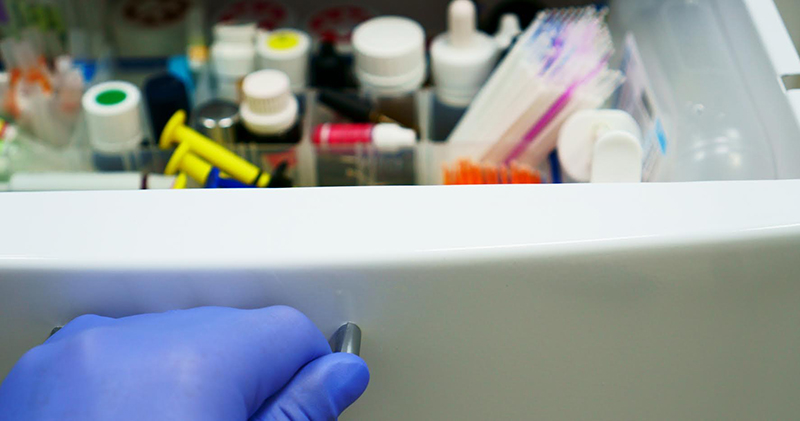 Rising Hospital Crimes & Security Breaches
A stolen laptop filled with sensitive patient information is only one of the many criminal acts hospitals experience these days. Making recent news headlines are verified criminal cases involving nurses stealing prescription medications; outside emergency personnel with high-level security passcodes, helping themselves to IV supplies; and ambulances squealing off hospital grounds at the hands of local thieves. Vehicle thefts are on an alarming rise.
And even more sadly, since the surge of the coronavirus pandemic, a wave of new security breaches at hospitals and other healthcare facilities involve medical staff, visitors and even patients stealing COVID-19 protective wear, face masks and COVID-related equipment for personal use or resale to unethical medical supply companies. And those do exist.
What is an Integrated Hospital Security System?
In short, an integrated security system may include some or all of these components.
Access Control – Control over the physical boundaries in your facility is paramount to achieving proper security. A proximity access card or SMART card gives employees a convenient way to access only predetermined parts of the facility. Security codes can also be conveniently activated and deactivated at any time, as the result of a new hire or departure of an employee.
Panic Alarm Systems – Panic alarms give people instant notification to ready themselves in the event of an immediate threat. They also provide a security team with the knowledge they need to minimize destruction or damage within the facility.
Video Surveillance Camera Verification –  Video surveillance security cameras for hospitals monitor the daily routines and traffic flow of employees and patients, making it easier to identify random criminal acts. The high visibility of video security cameras also acts as a passive but effective crime deterrent.
LIVE Security Monitoring Station Services – Trained and certified security surveillance experts located at our St. Louis County security monitoring station visually identify any criminal-like behavior and immediately notify local police authorities or other security personnel.
Emergency Responder Warnings – Our sophisticated Emergency Response system sounds when it detects a real threat, helping to reduce false alerts. Police, fire and EMTs are immediately supplied with accurate information before arriving on the scene.
Go With a Proven Security Company
After speaking with a PASS Security expert, we are confident you will find that the cost for a scalable, high-tech security system from PASS is not only budget-friendly, but our security experts become your go-to for any security questions or issues you may be experiencing. This is why St. Louis area businesses and homeowners have relied on our security service expertise for over 50 years, developing longstanding relationships with some of the largest companies in our region who not only rely on our knowledge of the security industry but are confident we will always be there for them at a moment's notice to solve any security concerns.
St. Louis Hospital Security Experts
For 50 years, PASS Security has been designing, installing and maintaining the best-integrated security systems for hospitals, walk-in clinics and other healthcare facilities in St. Louis, Central and Southern, Illinois. We also work with a large number of area schools, universities and colleges, among other industries.
For a FREE Evaluation of Your Current Security System
& To Learn More About Our Security Options Call Us Today!
A PASS security expert will meet with you to evaluate your facility and discuss options that are effective, scalable and manageable, and cost-effective.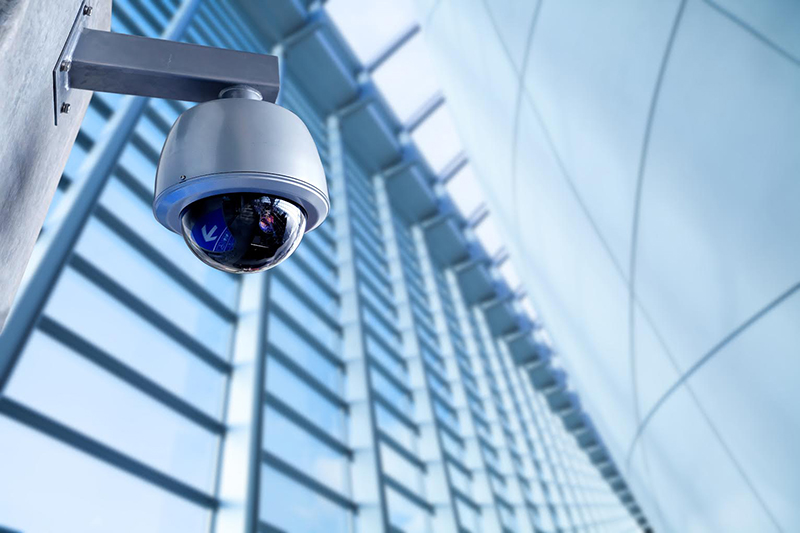 Video Surveillance Security Cameras for Hospitals
Obviously, one of the top security measures for hospitals is to install a video surveillance security camera system. To capture footage, especially in vulnerable or high-crime probability areas inside and outside the hospital or facility.
There are three primary choices:
Wired Security Cameras use conventional cables to transmit video footage. Several of these cameras can be interconnected and linked to a single monitor in a security room.
Analog Security Cameras remain the most common type of CCTV security video cameras installed today. They feature basic functionality and store video footage onsite.
IP (internet protocol) Security Cameras are considered high-tech video cameras and offer the same functions as analog video security cameras, but they have much greater capabilities. IP cameras produce higher resolution and sharper images, and they offer more flexible features like remote zoom, pan and tilt, and repositioning. You also have the option to view footage on a web browser, from anywhere, computer, tablet or your smartphone.
There is Good News for Healthcare Security
As criminal activities increase at hospitals and healthcare facilities across the country, the good news is, medical facilities now have more security options than ever to protect general supplies, medications, equipment, personnel and patients. Whether you are part of a large health system or a one-building health facility in a surrounding township or rural community outside of St. Louis, PASS security experts have the knowledge and field experience to evaluate your needs and implement a scalable security system that also fits your budget.
Video Surveillance Security Camera Positioning is Critical
Install security cameras at all entrances and restricted areas, both inside and outside the hospital, to ensure that only authorized users have access and that visitors can be monitored for later identification in the event of a security breach.
Use video surveillance cameras to hospital monitor hallways, cafeterias, waiting and lobby areas, storage areas, stairways and even breakrooms.
Parking lots are often an afterthought when designing an integrated security system. Do not let that be the case at your hospital. Make sure all areas of parking lots, particularly poorly lit, are sufficiently covered by video surveillance security cameras.
Having a camera with advanced video analytics and license plate recognition capabilities is also a valuable piece of equipment for your parking lot area and all roads leading into and out of your property.
If you would like a FREE evaluation of your current security system and more information regarding updates or other security options, please call us or send a message within the form above.