Maximizing St. Louis Hospital Security
Security risks are on the rise in many critical industries, hospital and healthcare facilities are not immune. Compounding this problem for healthcare staff and administrators has been the need to make hard choices regrading budget cuts, with hospital security taking a 25% hit, further increasing their vulnerability to internal and external security threats.
Common Reported Security Threats to Hospitals & Healthcare Facilities:
Supplies & Property Thefts
Active Assailant Attacks
Abuse & Battery Towards Medical Staff
Infant Abductions (and more)
Fortunately, there are many options available for hospitals to mitigate security threats, inside facilities and outside on hospital grounds—parking lots and garages, exterior entry doors, emergency room entry areas. The good news is, with the ever-evolving advancement in artificial intelligence video analytics technology, hospitals have many security options when implementing a Video Surveillance Security Cameras customized to their facility's specific security demands, including visitor and staff Access Control Systems, Panic Alarm Systems and more.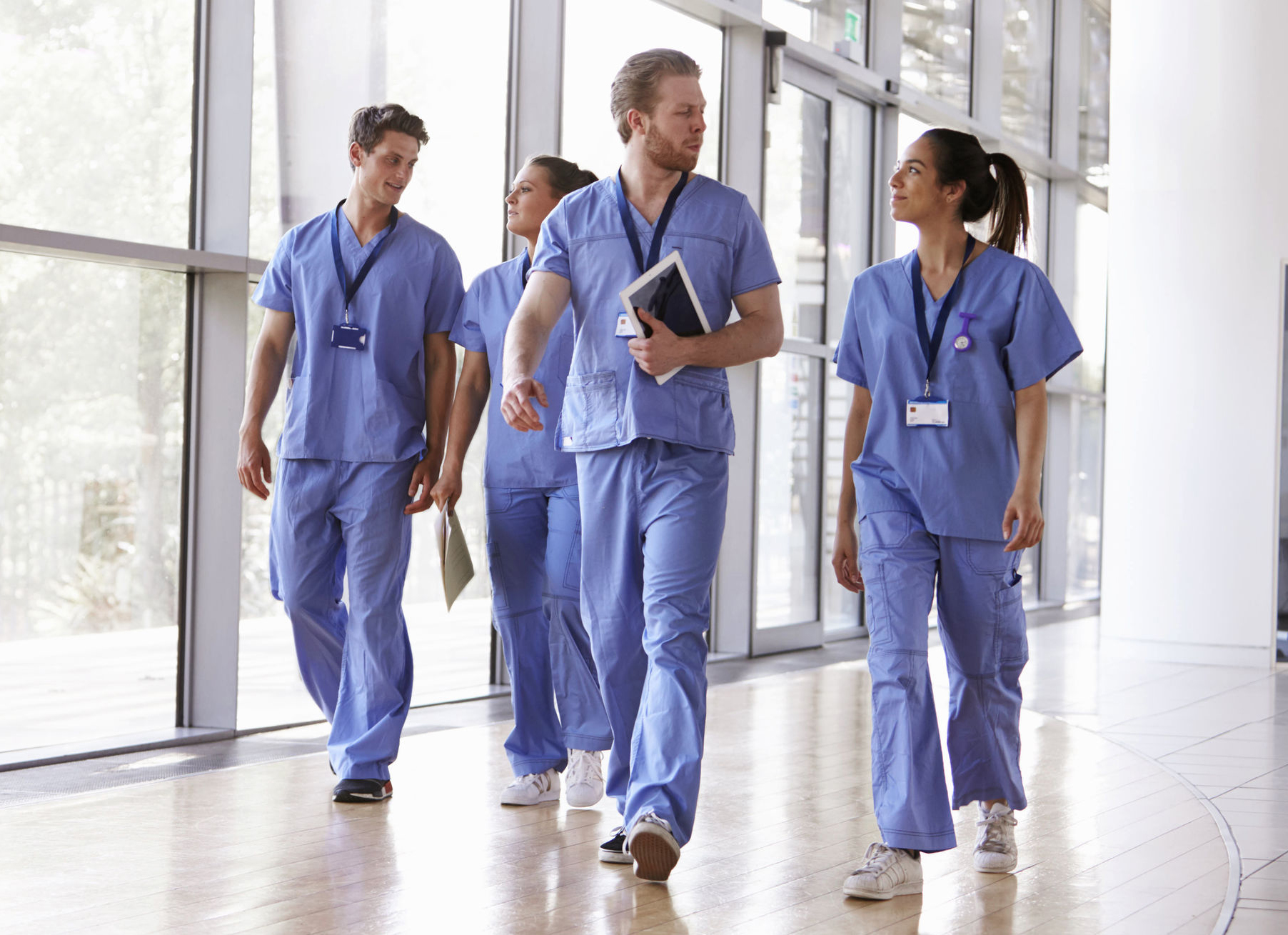 Hospital Security Experts for Over 50 Years
Ranked in the Top 100 nationwide, PASS Security is one of the most advanced and best hospital security companies serving St. Louis, Central and Southern Illinois, with each of our security experts drawing on an average of 12 years of experience designing, installing and maintaining integrated security systems that are scalable and cost-effective. We also design security systems for many St. Louis area schools, universities and colleges, city municipalities and police departments, and other critical infrastructure industries.
What is an Integrated Hospital
Security System?
Access Control – Control over the physical boundaries in your facility is paramount to achieving proper security. A proximity access card or SMART card gives employees a convenient way to access only predetermined parts of the facility. Security codes can also be conveniently activated and deactivated at any time, as the result of a new hire or departure of an employee.
Panic Alarm Systems – Panic alarms give people instant notification to ready themselves in the event of an immediate threat. They also provide a security team with the knowledge they need to minimize destruction or damage within the facility.
Video Surveillance Camera Verification –  Video surveillance security cameras for hospitals monitor the daily routines and traffic flow of employees and patients, making it easier to identify random criminal acts. The high visibility of video security cameras also acts as a passive but effective crime deterrent.
LIVE Security Monitoring Station Services – Trained and certified security surveillance experts located at our St. Louis County security monitoring station visually identify any criminal-like behavior and immediately notify local police authorities or other security personnel.
Emergency Responder Warnings – Our sophisticated Emergency Response system sounds when it detects a real threat, helping to reduce false alerts. Police, fire and EMTs are immediately supplied with accurate information before arriving on the scene.
An integrated security system may include some or all of these components.
Take Just a Minute to Submit the Form for a FREE Consultation
Contact PASS Security Today and we Will Meet with You to Evaluate Your Facility