Commercial Access Control Systems
Protect Your Business, Employees & Assets.
Know exactly when and who enters your building, a room, a cabinet, or even a drawer with PASS Security Access Control Systems for business.
Is Your Business at Risk?
Control Who & When Someone Enters Your Building
Commercial Access Control Security Systems Mean Safety, Convenience & Flexibility
PASS Security Specializes in the Design & Installation of Access Control Systems for Businesses of All Sizes
Retail · Manufacturing · Schools · Hospitals · Municipal · Multi-Family Housing · Police Stations · Commercial Offices · and More
Access Control Security Systems Protect People & Property
Choose Which Keyless Access Control Security Devices are Right for Your Business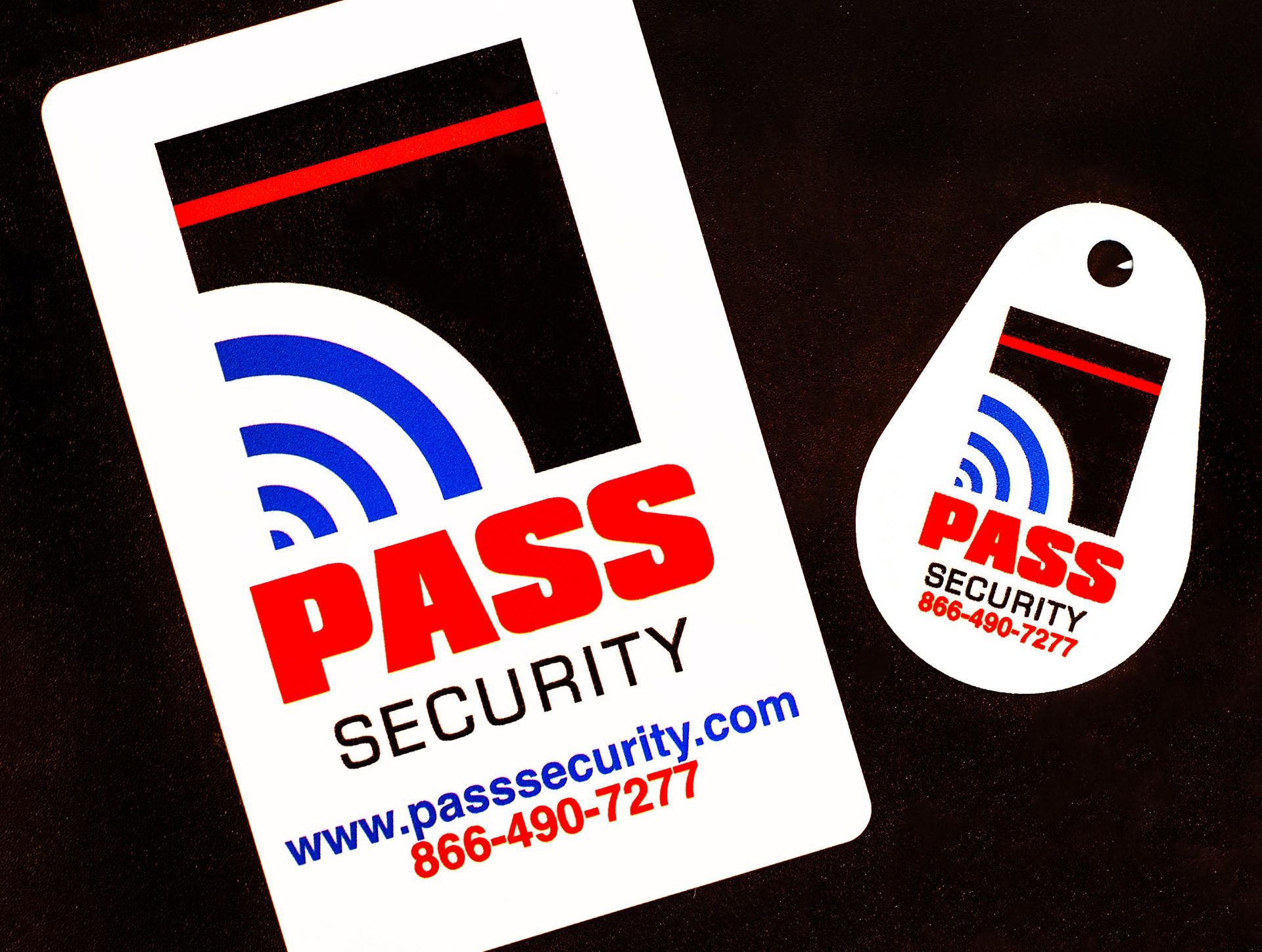 Key Card / Fob (RFID)
key card, badge & key fob entry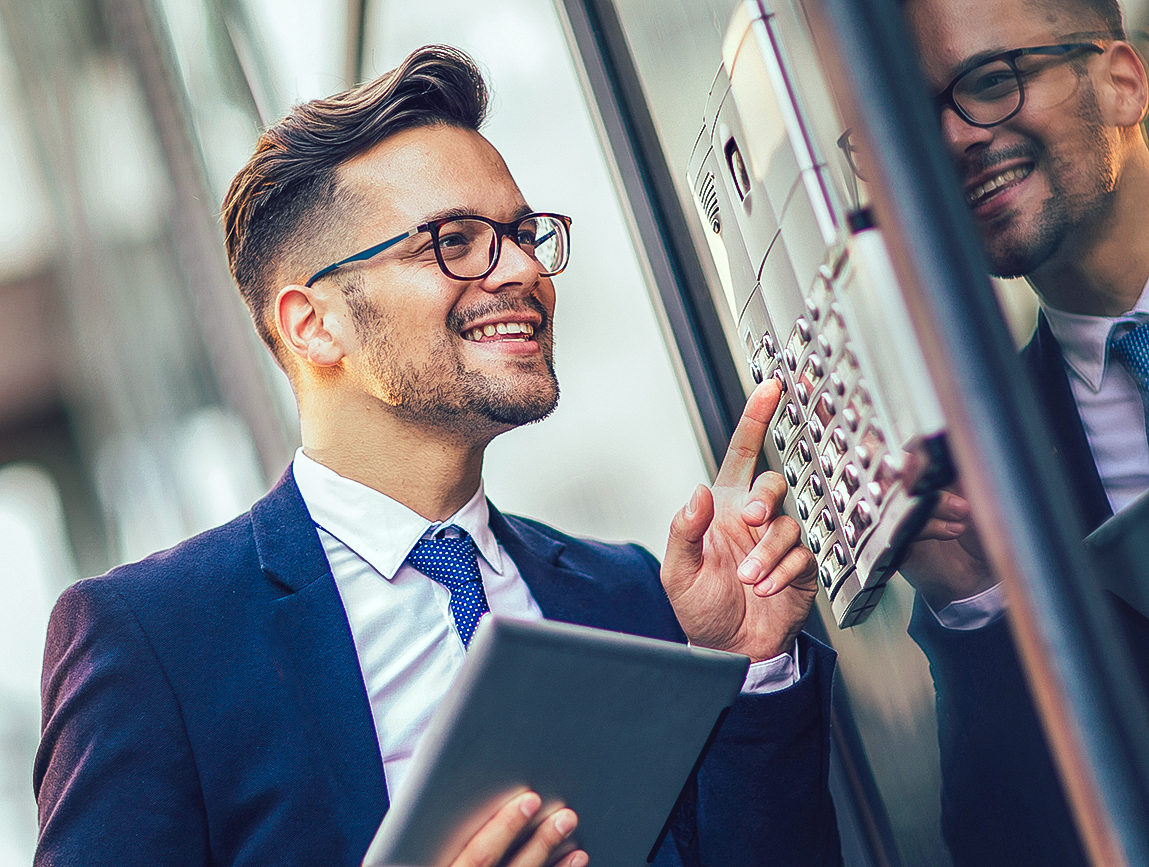 Voice / Video Intercom
two-way interaction, voice / face verification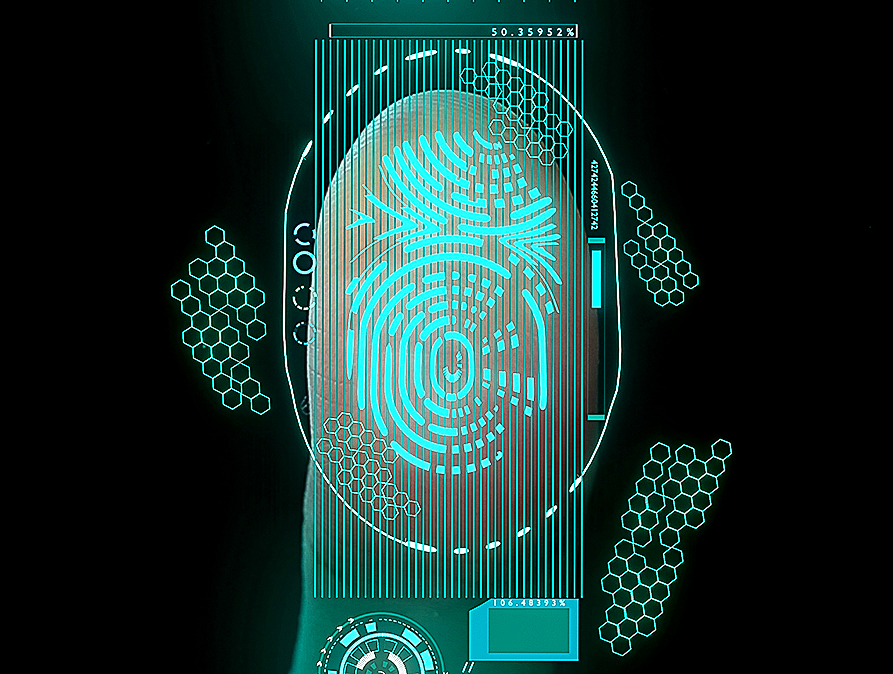 Biometric Access
fingerprint scanning & facial recognition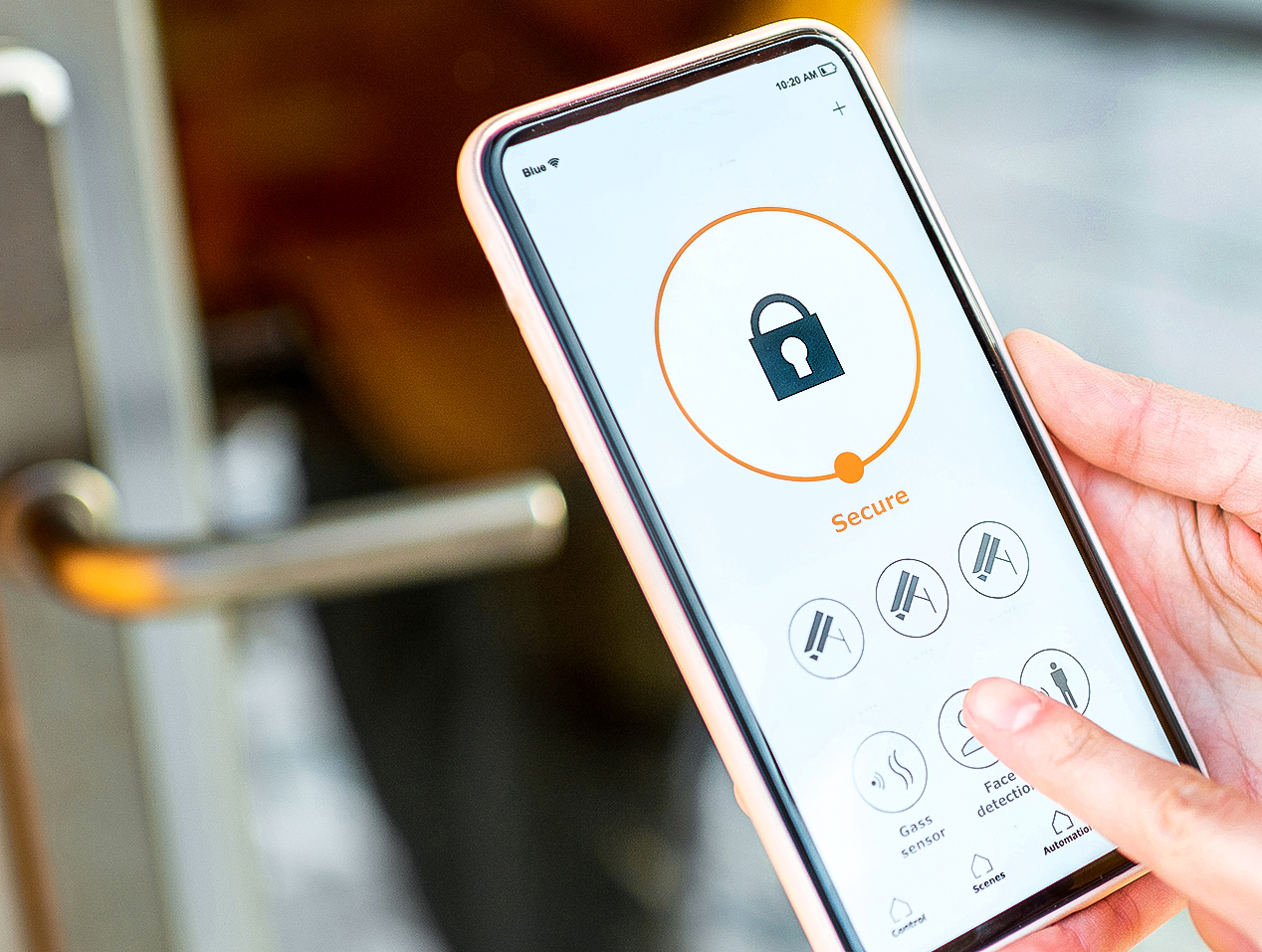 Bluetooth & WiFi
bluetooth access mobile phone / wearable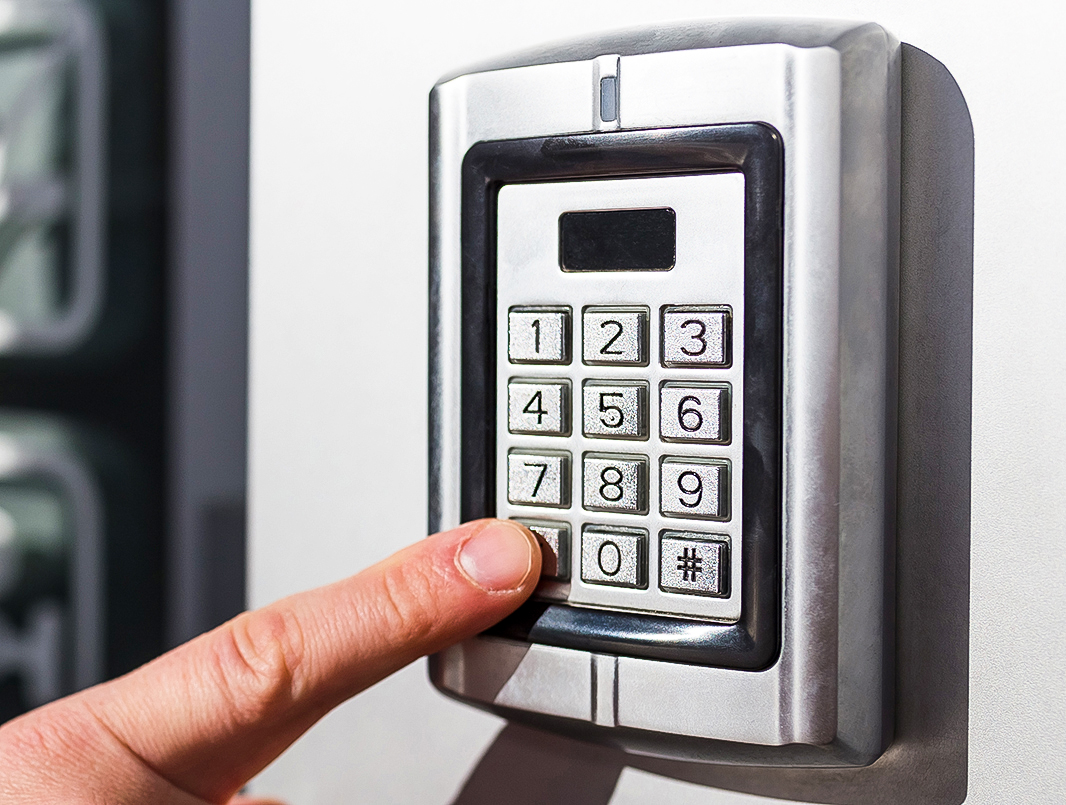 Keypad Door Entry
unique PIN number user access
Protect Critical Entry Points & Areas of Your Business
Hardwired & Wireless Door Locks
It's Good to Have Choices
Wired and wireless, we do Both. Our wireless, battery operated door lock systems by Salto do not require wall-mounted card readers. Simply swipe the handle with a card, key fob or your phone.
Benefits of Keyless, Wireless Commercial Door Locks
Easier, faster installation saves you money
Perfect for retrofitting old mechanical locks and deadbolts
in offices and multi-family apartments
No punching holes in walls to run wiring
Wide variety of elegant door handle styles and finishes
Long-lasting battery life means less maintenance time
Update Your Access Control Security System Today
Call or Email Us for a FREE Evaluation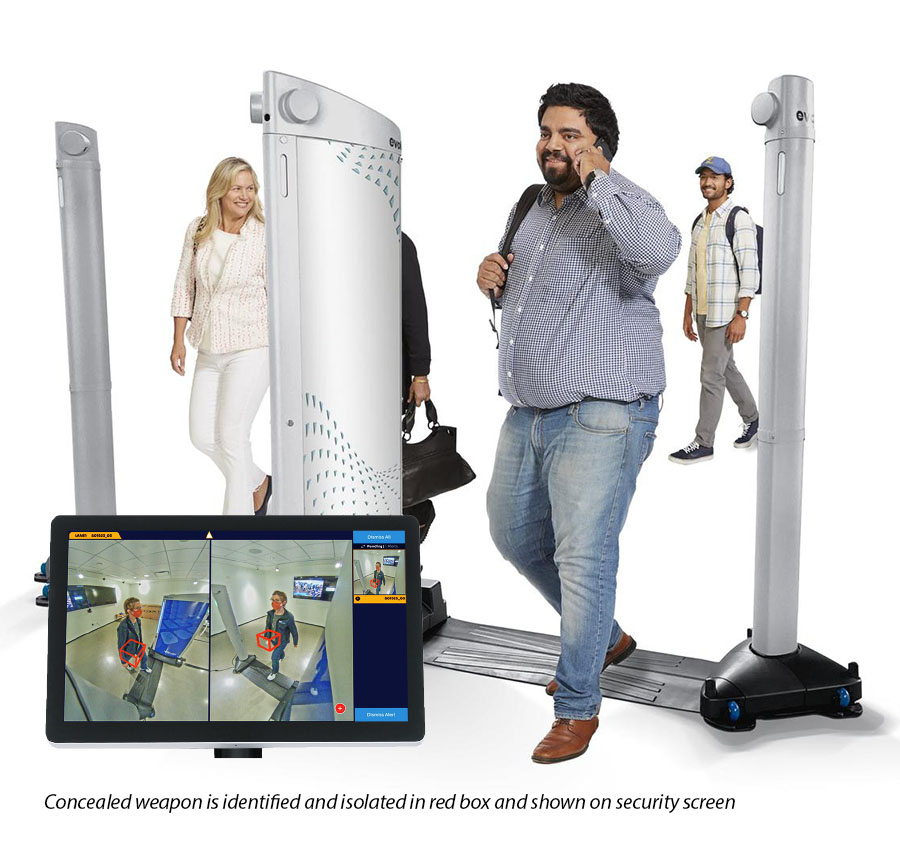 CWD Concealed Weapons Detection Security
Our touchless, walk-through Concealed Weapons Detection security screening system does not require stopping to empty pockets, purses or backpacks.
Quickly screen residents, visitors, vendors & contractors at point of entry as they walk at their own pace – NO STOPPING. Handguns, rifles, knives and other suspicious devices are immediately detected & appear on screen for security personnel to verify & take action.
Suspicious weapon is isolated in red box on monitor
Operates 10 times faster than traditional screening methods
Alarm notifications sent to security operators
Screens up to 3,600 people per hour, 60 per minute
Touchless – no stopping or emptying pockets, purses or bag inspections
Easy setup, indoors or outdoors, portable location to location
5 different sensitivity settings optimizing for different threat levels
Ready to Explore Cloud-Based Access Control
& Video Surveillance?
Our Cloud-Based security management services options help you manage every aspect of your business security system, from intrusion alarms to access control and video surveillance.
Whether you choose our Cloud-based Hosted Access Control or Managed Access Control System, we can design and implement a cloud security system that protects your business & people while optimizing all the options, ease and convenience the cloud offers.
Learn More About Our Cloud-Based Business Security Management Systems
Access Control Means Access for Everyone
Our security products & services compliant with the Americans with Disabilities Act.
Our security systems' design engineers & installation technicians are trained ADA experts.
You can be confident PASS furnishes, installs and services electronic door locking hardware and ADA operators strictly according to legally mandated specifications.
Additional Business Security Solutions We Offer
Industries We Protect
We understand that each industry and business is unique. This is why we take the time to meet with our customers face to face, discuss their security concerns and conduct a site evaluation. Security technology is constantly evolving and improving, so communicating to you the benefits and options of different security components is critical. We are more than your business security provider, we are your security partner.