School Campus Security Safety Systems
Protecting St. Louis Metro & Illinois Schools
Access Control Systems, Discreet Security Cameras, Emergency Lockdown, Blue Light Emergency Phones, Concealed Handguns Weapons Detection, Panic Buttons & More.
PASS Security – School Campus Safety Experts Since 1969
We Protect Many of the Area's K-12 Schools, Colleges and Universities
Our school security expert engineers and installation technicians work closely with campus security police, school IT engineers and local police departments, designing and deploying the industry's most technologically advanced security systems.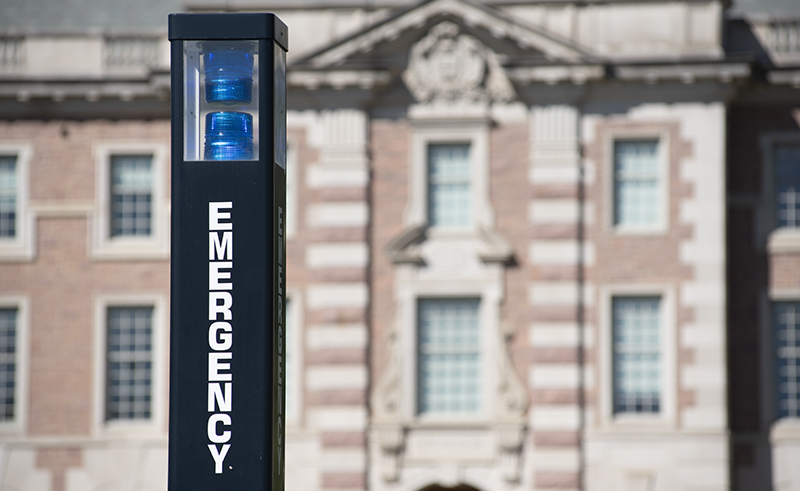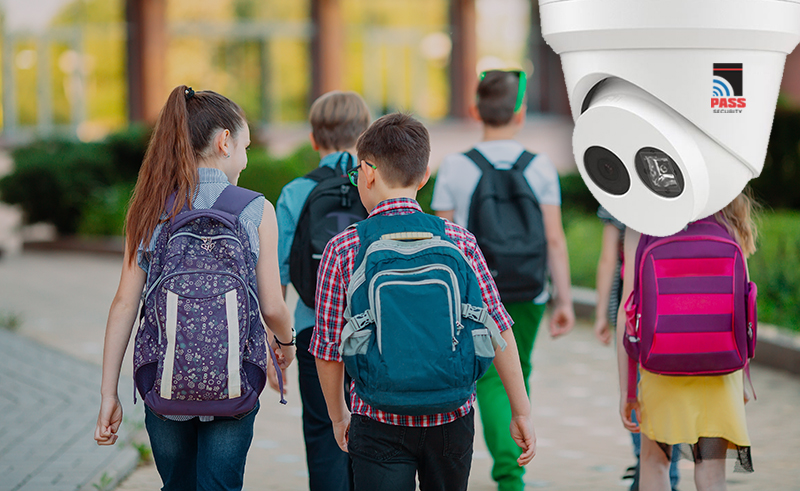 Each School Campus Faces Unique Security Challenges – You Need Unique Security Solutions
Surveillance Security Cameras are One of Many Security Measures to Help Mitigate Campus Violence

The use of security cameras in U.S. public schools has risen from 61% in 2010 to 91% in 2020. But Cameras are only one component. Defense against school violence means implementing an Access Control Emergency Lockdown System, Blue Light Emergency Phones, Weapons Detection and more.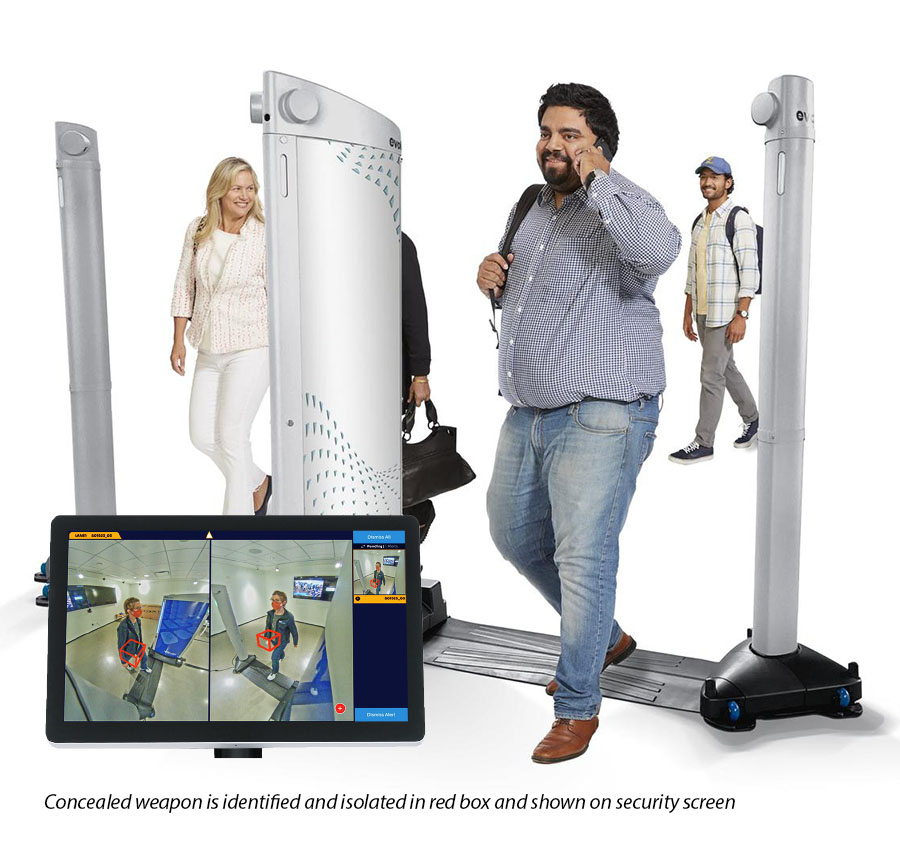 CWD Weapons-Free School Zone
Our touchless, walk-through Concealed Weapons Detection security screening system does not require stopping to empty pockets, purses or backpacks.
Quickly screen visitors, staff & students at point of entry as they walk at their own pace – NO STOPPING. Handguns, rifles, knives and other suspicious devices are immediately detected & appear on screen for security personnel to verify & take action.
Red box isolates weapon on monitoring screen
Operates 10 times faster than traditional screening methods
Alarm notifications sent to security operators
Screens up to 3,600 people per hour, 60 per minute
Touchless – no stopping or emptying pockets, purses or bag inspections
Easy setup, indoors or outdoors, portable location to location
5 different sensitivity settings optimizing for different threat levels
The rising incidents of violence in the St. Louis Metro Area & Illinois schools is concerning. Parents, faculty, administration and students are alarmed and searching for answers. Unfortunately, there is no quick "fix." So additional security measures have to be taken, beyond campus police and security guards.
Contact Us Today for a Free School Safety Consultation.
Intelligent School Security Camera Surveillance
Noninvasive Surveillance Security Used by Police Departments Throughout the United States.
Stop Crime Before it Happens with Advanced Video Surveillance AI Analytics
Additional Business Security Solutions We Offer
Industries We Protect
We understand that each industry and business is unique. This is why we take the time to meet with our customers face to face, discuss their security concerns and conduct a site evaluation. Security technology is constantly evolving and improving, so communicating to you the benefits and options of different security components is critical. We are more than your business security provider, we are your security partner.