School Campus Safety & Security Systems
We Ensure Student & Teacher Safety in St. Louis Metro & Illinois Schools
Access Control for Schools, CCTV Security Cameras, Emergency Campus Lockdown Alarms, Concealed Weapons Detection
PASS Security is Committed to Ending Gun Violence in Schools
The Leading Security Company for K-12 Schools, Colleges and Universities Throughout Missouri & Illinois
Public demonstrations by educators, students and parents concerned with student and teacher safety due to the alarming increase in school shootings and the escalation of "routine" violence in U.S. schools, is a sobering indicator of just how out of control the proliferation of gun violence has become in our schools.
According to the K-12 Shooting Database, 15 shooting incidents (fatalities, injuries and non-juries) were reported in U.S. public schools in 2010; 119 incidents in 2018; 305 in 2022; and 309 have been reported in 2023, as of early November.
Time for a Change
Obviously, this horrific trend needs to change as soon as humanly possible. Developing a multi-layered, comprehensive school emergency plan is imperative, one involving school personnel, local law enforcement, parents, students and community leaders. A major component of your school's emergency safety plan should also include increasing the number of security cameras in schools, deploying more sophisticated access control systems, remote and stationary emergency panic buttons, hiring campus security and safety officers, particularly in schools with higher rates of violence, and finally, deploying a concealed weapons detection screening system.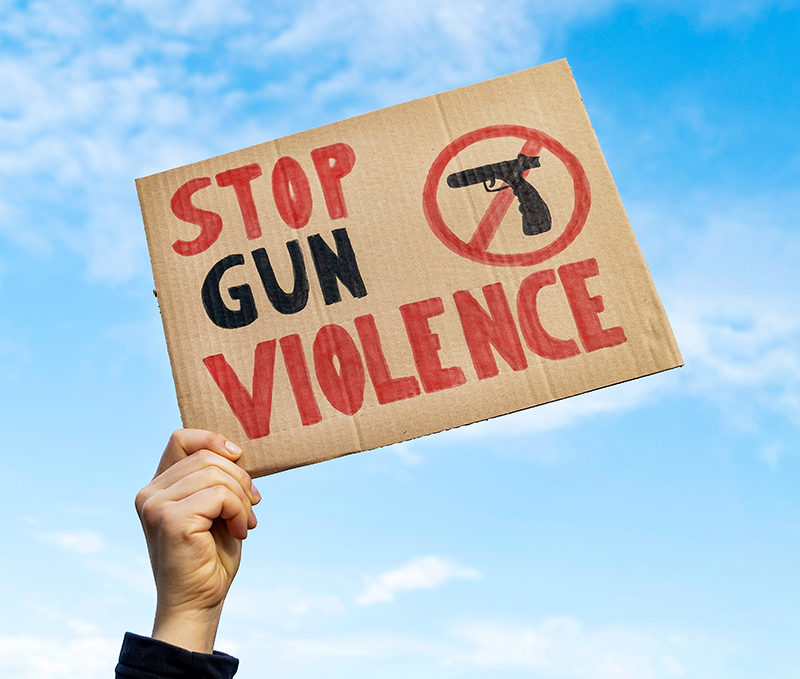 3 Solutions to Keep Your Schools Weapons-Free
PASS is the Leading Security Company for K-12 Schools, Colleges and Universities Throughout Missouri & Illinois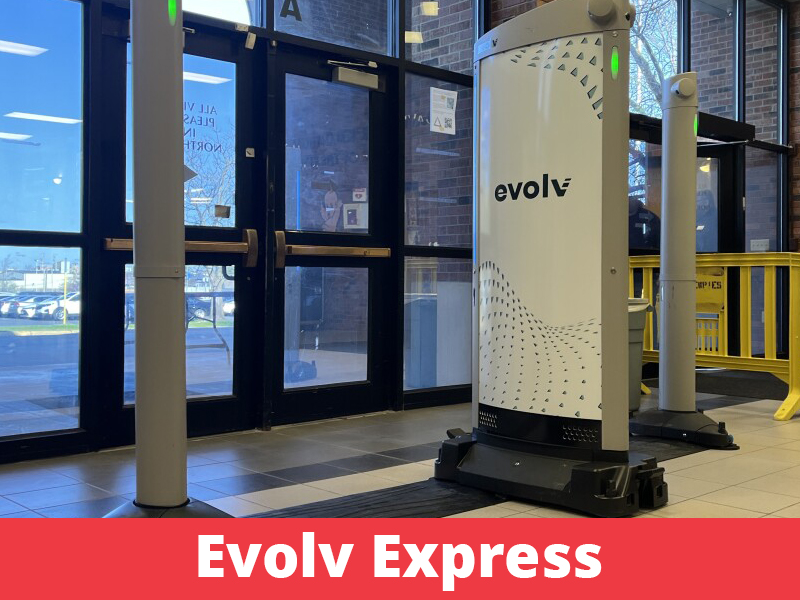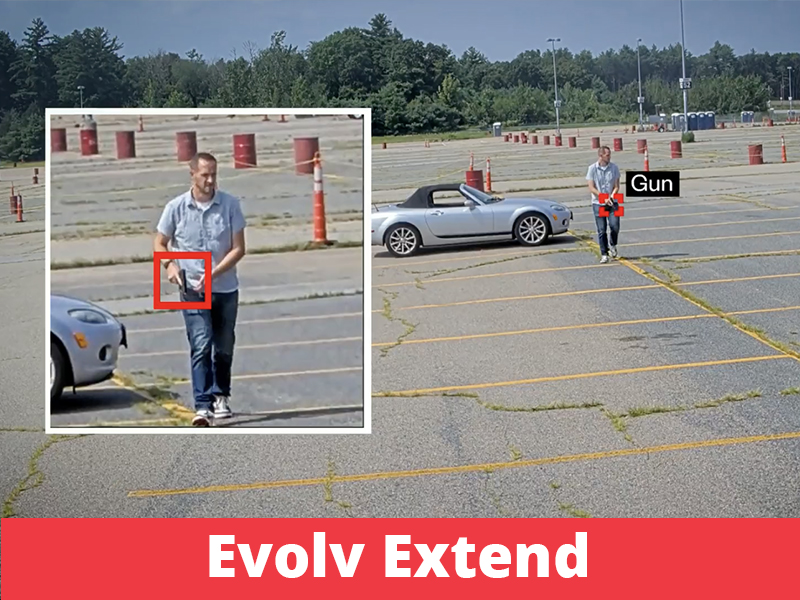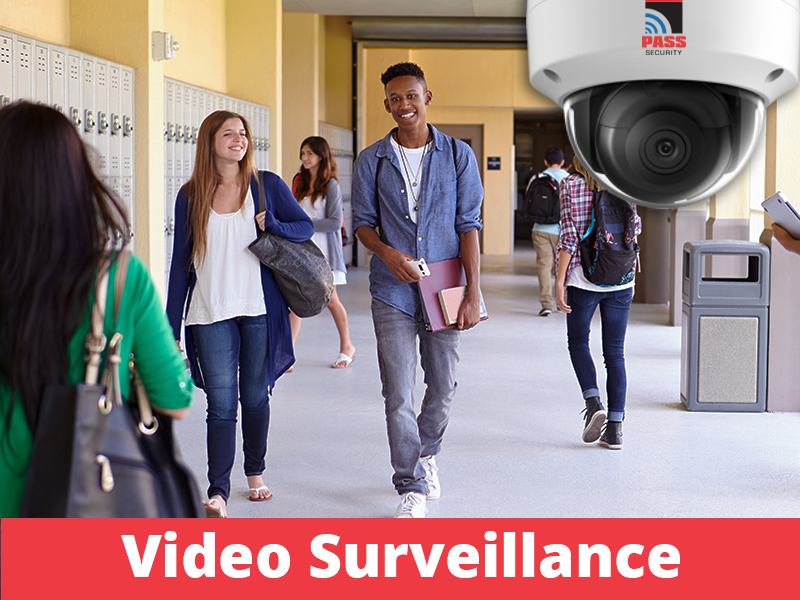 Evolv Express Weapons Detection System
Improve School Security & Create a Positive Learning Environment
Dedicated to eradicating gun violence in all academic educational environments, PASS Security has teamed with Evolv Technology, the industry front-runner in concealed weapon detection systems technology. PASS Security school experts are proactively engaging with K-12 schools, colleges and universities throughout the United States deploying Evolv Express, the security industry's groundbreaking AI-powered, walk-through weapon detection system.
Installed in more than 450 U.S. schools, the Evolv touchless weapons detection system is also deployed in hundreds of healthcare facilities, high-profile professional sporting venues, museums, performing arts centers, government buildings, and businesses.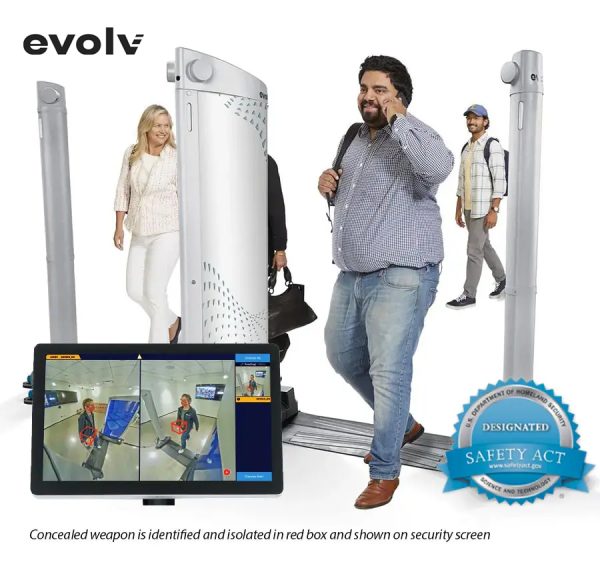 Installed in Over 450 U.S. Schools
Evolv Express has detected more than 355,000 guns & knives since beginning of 2022.
Evolv's streamline operation lessens anxieties, is accurate and unbiased.
Dual lane unit screens up to 4,000 people per hour, individually or in groups.
5 escalating sensitivity settings for different threat levels.
10 times faster than hand wand metal detectors.
No false alarms for cell phones, car keys, vapes, walkie talkies.
Portable, easy to move from location to location.
Indoor & outdoor units available.
Can be branded with school colors for visual enhancement.
Quick installation. Up and running in less than a day.
Includes training, technical service & available software updates.
– Awarded The SAFETY Act Designation by the U.S. Department of Homeland Security
How Does Evolv Express Work?
As many schools continue to rely on legacy physical security screening procedures using outdated hand wands, metal detectors and intrusive personal item searches, Evolv is the next-generation weapons detection security system for schools.
Evolv Express is a low-profile, touchless walk-through concealed weapons detection system engineered with artificial intelligence technology that allows students and staff to enter buildings walking at their own pace, even side by side, eliminating slow-moving, single file lines and the need to perform intrusive full-body searches or empty backpacks and purses.
This ability is unique to Evolv Express because its AI analytics have been engineered to calculate and compare, within fractions of a second, the size and shape of the concealed weapon and then match it against the signature profiles of common handguns, assault rifles and knives.
Opengate, Garret and other so-called weapons detection systems DO NOT have this technology and essentially function as one-dimensional metal detectors for schools, able to identify metallic objects, but not weapons.
Watch this video to see Evolv Express in action.
Weapons Screening with Real-Time Image Alert Alarms
But what really makes the Evolv Express weapons detection system the right choice for any school is its ability to visually pinpoint on the person the exact location of the hidden weapon and display it on the built-in monitoring screen.
Other weapons screening systems (metal detectors) do not have this all-in-one design. An image is captured and then displayed on a monitoring screen, highlighted within a bright red box, for security operators to make an immediate confirmation. Alarm alerts can be programmed to forward to school staff, security personnel and local law enforcement.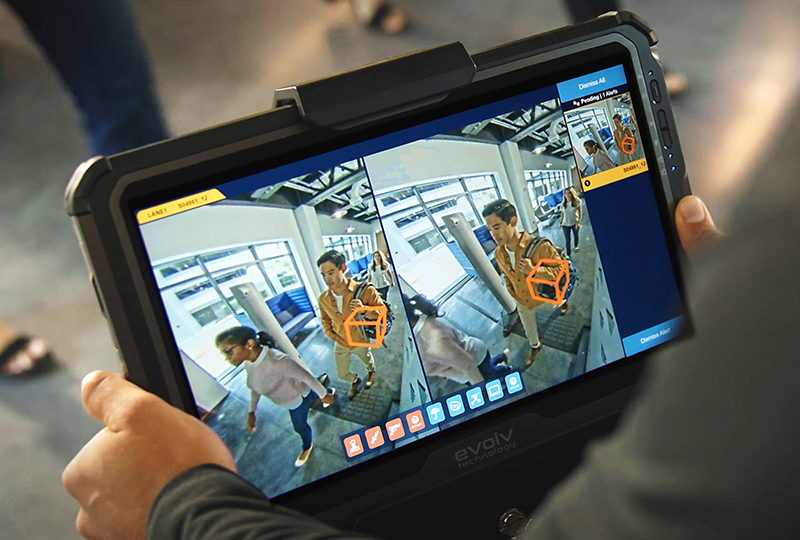 Tracking Evolv's Weapons Detection Data
At any time, security operators can instantly access critical data the Evolv Express system tracks: number of alerts, types of weapons detected, traffic volume per building access point, time of day and day of week, plus more. NO personal information is stored or shared.
This information is critical for administrators who need to report back to school board members, staff and parents Evolv's accomplishments and the positive affect it is having on your school's gun screening program. When shared, this data will also discourage students and visitors from attempting to bring guns and other weapons into your school knowing they will be discovered.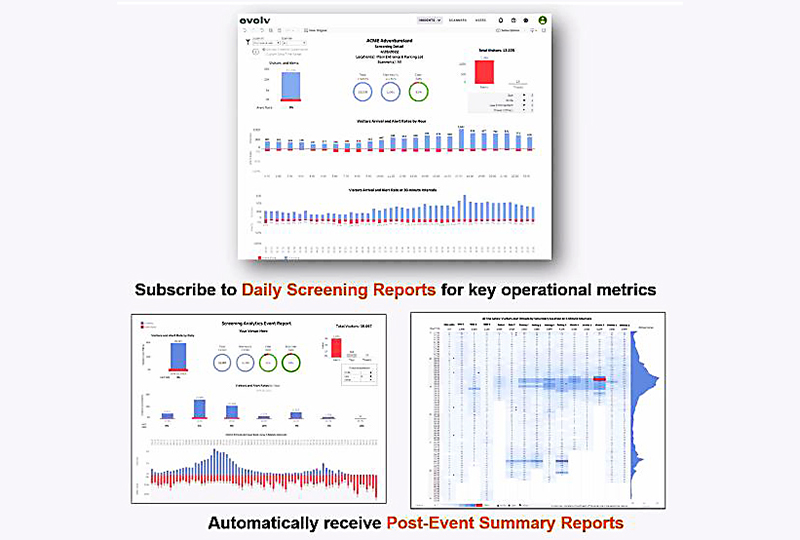 PASS Security is a Nationwide Authorized Evolv Dealer & Certified Installer
We'll Go Anywhere You Need Us!
Evolv Extend Outdoor Gun Detection
Students Now Have a Fighting Chance Virtually Anywhere on Campus
The FBI and Center for Education report that the majority of school shootings occur outside of school buildings, in areas difficult to enforce controlled access security. But what if you had the security technology to expand your school's safety zone perimeter to include these critical outside areas on school grounds – parking lots, commons areas and athletic fields?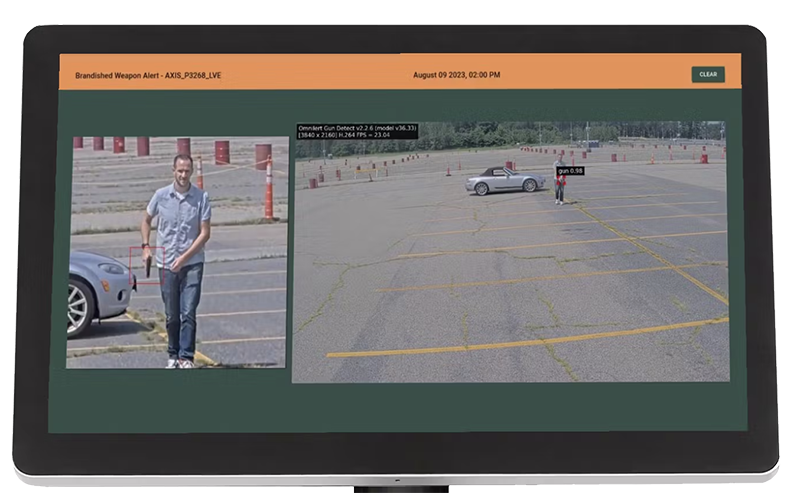 Identify Assailants BEFORE They Enter
This life-saving scenario is now possible thanks to award-winning weapons detection security systems developer Evolv Technology and their new revolutionary outdoor AI-powered security camera surveillance system, Evolv Extend.
This breakthrough technology can identify people brandishing most types of firearms up to 100 ft. in distance, long before a live shooter reaches your building or potentially before a student altercation involving a firearm turns deadly.
How Does Evolv Extend Work?
When an armed student or outside assailant is visibly detected by security cameras brandishing a firearm on school grounds, an image is captured and displayed on a security monitor with the weapon highlighted within a bright red box. An emergency alert and video clip are then immediately sent to designated school personnel and even local law enforcement.
This pre-emptive warning alert system buys your team precious minutes to execute a scripted emergency lockdown procedure: secure all entry doors, shelter students and staff in designated areas, and communicate with local law enforcement to coordinate the next steps.
See how Evolv Extend technology identifies brandished weapons outside your school.
3 Reasons Why Your School Needs Evolv Extend Outdoor Gun Detection

Preemptive Protection
The battle against gun violence is lost if your strategy is only to react. Winning this battle means anticipating and taking proactive action to defuse situations before they turn deadly.

Alleviates Anxiety
With AI-powered security cameras on the outside of your buildings scanning for firearms, this allows your staff the freedom and flexibility to go about normal routines with confidence and peace of mind.

Early Warning Alerts
Create a critical time-and-distance safety buffer, giving your students and staff sufficient time to seek shelter, and law enforcement and school security to take appropriate actions.
Advanced Security Camera Systems for Schools
Security cameras for schools have come a long way and are now capable of detecting unusual activity such as large groups of people gathering, and reading license plates. Instant search capability also gives administration officials and security personnel the time-saving ability to search hours of video footage but within a matter of minutes as they follow the movements of a suspected person walking throughout a building from one location to another. This advanced search capability saves hours of investigation time and frustration.
Additional School Security Solutions Available With PASS Security
Additional Business Security Solutions We Offer
Industries We Protect
We understand that each industry and business is unique. This is why we take the time to meet with our customers face to face, discuss their security concerns and conduct a site evaluation. Security technology is constantly evolving and improving, so communicating to you the benefits and options of different security components is critical. We are more than your business security provider, we are your security partner.