Despite the life-altering pandemic, and despite opposing local political factions at odds over how to spend $168 million in pandemic-tied federal funding, the St. Louis multifamily housing market continues to skyrocket.
This is not hometown hyperbole or cheerleading, as the global commercial real estate firm Newmark Zimmer confirms in a recent report, ranking St. Louis' as the No. 2 multifamily market nationwide. And with nearly 15,000 individual apartment units either currently under construction or in the planning stages in the St. Louis area, this upward trending trajectory seems unstoppable.
Why the Multifamily BOOM?
There are many reasons cited for the continued growth of this explosive real estate market, trending back to at least 2016.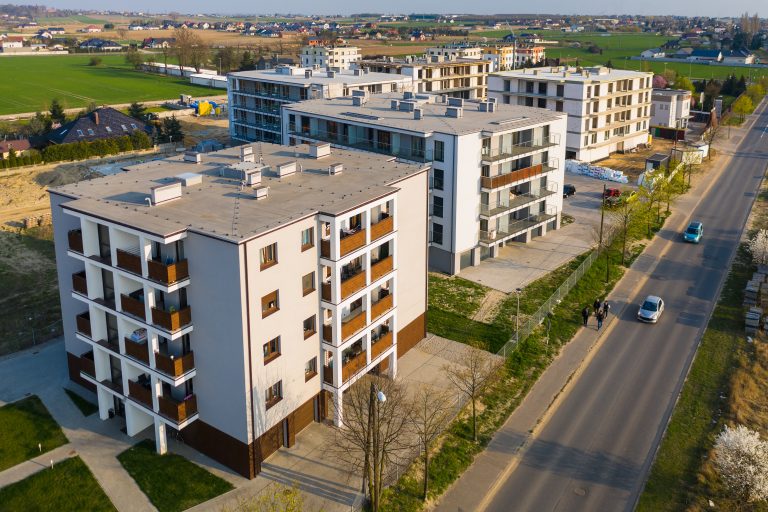 It is widely held among real estate developers that multifamily housing is a secure, recession-proof real estate investment.
Millennials and the 55-and-older sect seeking for upper-scale, lifestyle living choices.
The Midwest is viewed as a stable lifestyle environment compared to coastal urban areas.
St. Louis' employment-base diversity compared to industry-centric cities like Houston (energy) and regions like Silicon Valley (high-tech).
In response, St. Louis area developers and general contractors are working overtime on any number of multifamily new construction projects, while also revitalizing many historic commercial buildings and transforming them into upscale living spaces and social gathering places with attractive amenities like bars and lounges, spas, golf lounges, pools and fitness centers.
St. Louis Multifamily Housing Projects
Moda at the Hill – New construction of a four-story apartment building with 225 units in the historic Hill neighborhood. Builder: Holland Construction Services.
Cortex MX – 162 unit, 7-story mixed-use apartment building at the corner of Clayton and Sarah in the Cortex Innovation District. Developer: Keeley Development Group (KDG).
100 Above the Park – A 150 luxury apartment residence in the Central West End. Developer: LuxLiving.
The Flats at Wildhorse Village – 266 luxury apartment unit complex slated to break ground later in the year. Developer: Pier Property Group. General Contractor: Holland Construction Services.
SOGRO – 346 apartment units in four buildings constructed at 4320-50 South Kingshighway in Southtown. Developer: John Clance (local Planet Fitness franchises).
And these are only a few of the multiple new-construction and revitalization projects that have been given the green light.
Security Systems for St. Louis Multifamily Housing
As the multifamily housing market in St. Louis continues to grow exponentially, PASS Security will continue to play a key role in its partnerships with local apartment developers and general contractor builders, designing and stalling Access Control and CCTV Video Surveillance security systems that ensure the safety of apartment tenants and their property.
With recent multifamily security installation projects completed in Wildhorse, MO, and Kansas City, and a number of other projects on the books, PASS Security is eager to work with local developers and builders in helping to secure their properties to help make St. Louis a safe choice for those seeking upscale apartment living.
If you are a St. Louis area developer or builder with a multifamily project in the works, please contact us to discuss Access Control and Security Camera Surveillance options for multifamily apartment buildings. We can help save you time and money, avoid costly change orders and attract renters mindful of the convenience, benefits and security your building offers.
We can help. Give us a call: 314-241-0422 or 618-394-1144. Send an email or fill out a request form and we'll meet with you personally to determine the scope of your project.
Founded in 1969, PASS Security is headquartered in St. Louis, MO. and Fairview Heights, IL. We are a full-service electronic security systems integrator providing expertise in intrusion detection, video surveillance, access control systems, LIVE video monitoring for businesses, large commercial and enterprise operations. PASS also serves the residential sector with innovative SMART home automation products and services. We provide our customers with system design, engineering, installation, maintenance and monitoring services through our 24/7 local UL Listed Central Monitoring Station.