Monitor Your Towboat Barge Operation
PASS Security's maritime video surveillance security camera system gives barge operations on the Mississippi River the ability to remotely monitor entire fleets, towboats, terminals, ports, railyards, grain elevators – anytime and anywhere – all from a mobile smartphone, computer or tablet.
Save Time, Manpower & Money
Get instant insight into your operation without the added time, effort and expense of sending staff to remote ports or terminals to monitor activity or troubleshoot situations. PASS Security's marine surveillance camera and monitoring system gives you near-time and real-time views of every part of your operation—without leaving your office or workstation.
We install only the best security surveillance cameras for towboats and terminals along the Mississippi River and down to the Gulf of Mexico Intercoastal Waterway.
 Grow Operation Easily with Wireless Technology
What makes our security system adaptable and scalable for marine operations is what it does not have: wires. Each one of our installations is built on a private, wireless mesh network so the added cost of running cable, fiber, or ethernet to remote locations is not a financial deal breaker.
Our best surveillance security cameras for maritime operations are equipped with a combination of advanced hardware and software analytics, coupled with wireless networking capabilities to deliver LIVE security video surveillance footage from virtually any remote location on and around America's rivers and inland waterways, from the Ohio River to the Mississippi to the Gulf Coast.
USA-Made Tough Cameras for a Tough Job
Our security cameras operate in all weather conditions and offer many choices, from 360-degree pan, tilt, zoom viewing capabilities to bullet cameras and more, all the while toughing out the harsh sun, drenching rains and howling winds America's inland waterways are known for.
High-Capacity Digital Storage
High-resolution digital video produces great picture quality, but it's our smart analytics that enhances high-speed searching and effortless duplication. Our onsite storage also allows you to review events from previous hours, days or even weeks in a matter of minutes.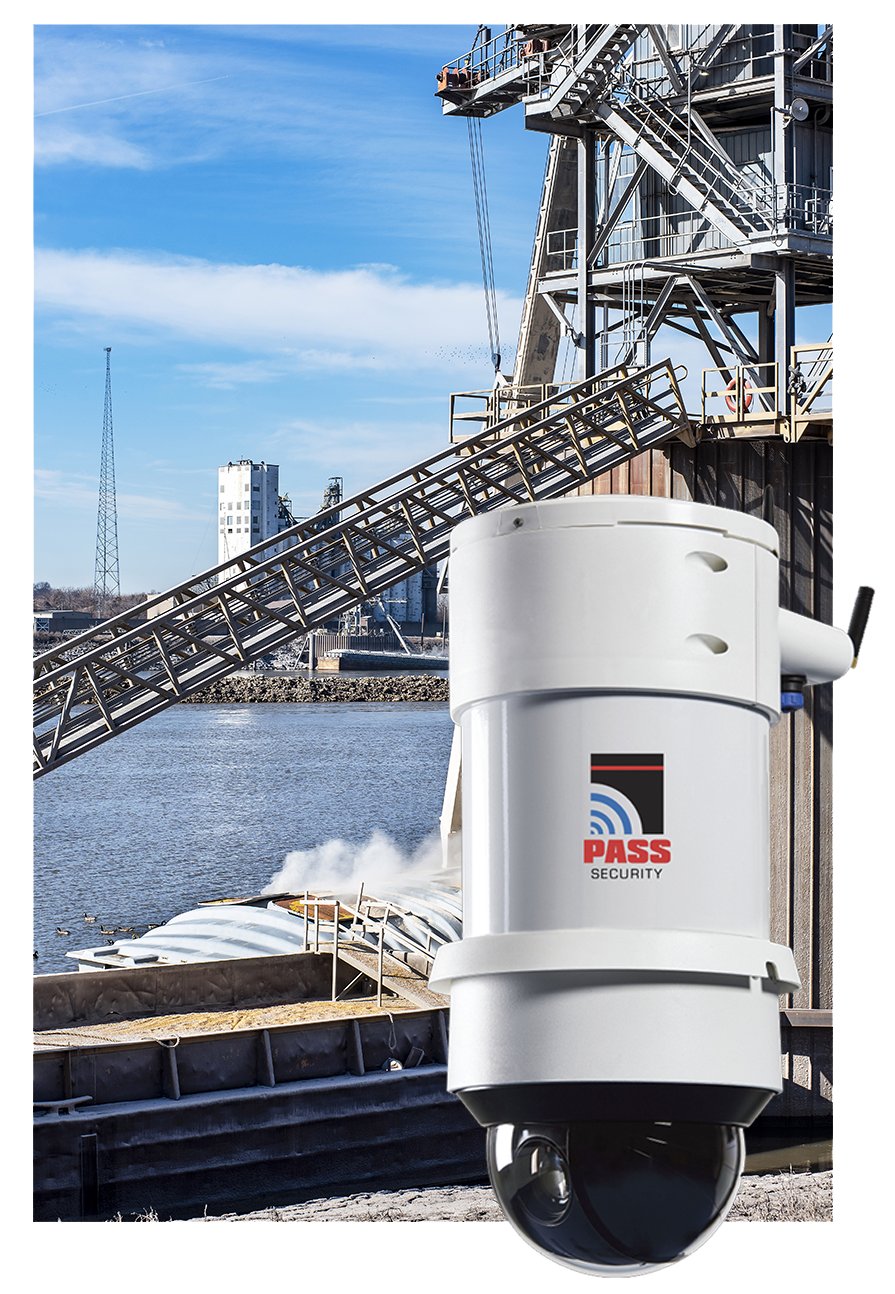 We Work With Maritime Operations Throughout the Midwest & Gulf Coast Region, Enabling Them to Monitor:
Crew Activities

Personnel

Equipment

Terminals & Ports

Engine Rooms & Cargo Areas

Grain Elevators & Train Sheds

Everything from Bow to Stern
Reduce the time, effort and manpower normally required to oversee your entire operation – without leaving your seat.
Take Just a Minute to Submit the Form for a FREE Consultation
Our Security Experts Will do a Full Security Evaluation of Your Marine Operation