How Common Sense can Help Prevent Burglaries and Home Invasions?
American homeowners spend over $20 billion annually on security devices and home security systems to protect their property.
Is this strategy working? According to the U.S. Department of Justice, on average, there are over one million home burglaries annually in the U.S. But, and here's the important part, that number has been on a steady decline over the last four years, most notably of course during the COVID pandemic years of 2020-2021.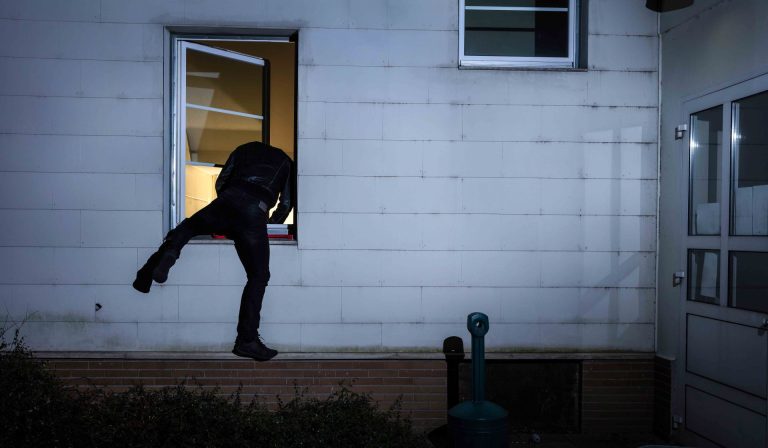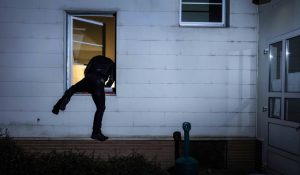 And the trend seems to be continuing. According to the Council on Criminal Justice, residential burglaries in the U.S. dropped 3.8%  between January – June of 2023 compared to the same time period in 2022. And, when compared to the first half of 2019, residential burglaries have dropped by 26%.
That's a significant improvement in home safety.
According to the U.S. Department of Justice, when surveyed, burglars reported using the following methods to gain entrance into homes:
Garage—9%
Back door—22%
First floor windows—23%
Front door—23%
Why the Drop in Reported Home Burglaries?
Are fewer thieves on the prowl in residential neighborhoods looking for opportunities?
Hardly. More than ever, thieves are ratcheting up their thieving ways by stealing cars out of driveways and garages, and blazingly parading right through the front door, WHILE THE HOMEOWNERS ARE HOME! And, more of them are now carrying firearms and even shooting at their victims as they speed away in their "brand new" stolen car.
In self defense, homeowners have wised up considerably and taken advantage of the plethora of advanced security technology available to them in an attempt to protect their humble castles.
Increasingly, American homeowners are being proactive and hiring security companies for the installation of doorbell cameras and other security cameras in and around their homes. These home security cameras are typically equipped with the ability for the homeowner to view their security cameras on mobile phones or computers.
The installation of entry door access control systems in residential homes are also on the rise in the U.S. This is smart.
According to the data, all of these anti-theft home security devices are obviously working.
Outsmarting Thieves is Not as Complicated as You Might Think
The strategy is simply to make a burglar's "job" excessively difficult and frustrating by eliminating easy access to your home. Yes, there are burglars who may patiently case homes, noting the occupants' predictable schedules of their comings and goings, and then strike when the time is right. But these tactics are typically reserved for large luxury homes, not the other 97% of suburbia.
Frankly, the majority of residential burglars are lazy opportunists. They lack the patience and intelligence to stalk, observe and wait patiently for just the right moment.
Thieves would rather randomly check for unlocked doors and windows looking for easy access as they wander aimlessly through neighborhoods. If they discover one unlocked, bingo! It's their lucky day, not yours.
Security Cameras do Help Protect Your Home. But You Can do More.
Beyond hiring a local security company to install wifi security camera system, or a hardwired CCTV security camera system, both equipped with motion sensors in and around your home, take careful not of the eleven simple measures you can take to increase your home's defenses against thieves. These include everything from common sense tactics to enlisting Mother Nature to help safeguard your castle.
Sure, they may seem simple and obvious, but remember, burglars are looking for a quick in and out. If they think it will take more than a couple minutes to break into a home, they'll move on to the next one. Like your neighbors.
Hey, it's like the old joke: You don't have to run faster than the bear chasing you and your friend. Just faster than your friend.
---
Stop Crime in Real Time
24-Hour LIVE Outdoor Perimeter Security Camera Monitoring

Professional Security Camera Installation & Service for Homes & Businesses
---
What Are the Best Ways to Protect Your House From Burglars? Or, What Scares Burglars Away?
Top Twelve Burglar Deterrents for 2023. Security Ideas for Your Home.
The reality is, many burglaries are the result of homeowners absentmindedly leaving entry doors and windows unlocked. Or leaving garage door remote controls in their unlocked car parked right outside in the driveway.
Start here to begin assessing your home's security vulnerabilities, and from it, create a  list of security solutions customized to your home, your block, your neighborhood.
The key is to think like a burglar and ask yourself: What scares burglars away? What puts burglars off the most?
Check that ALL entry doors and windows in your house are locked, even if you are only leaving your home for a short time – a trip to the post office or grocery store. And don't leave the front door key under the Welcome mat or a fake rock.
Create a routine of checking your home alarm system to ensure it is activated before you leave the house. This may sound obvious, but you might be surprised at how many homeowners don't do this, leaving their home vulnerable to burglars.
Consider upgrading your old mechanical entry door keys to a modern access control entry door system. Access control systems are virtually foolproof and can be conveniently programmed and operated on your mobile phone.
Install video surveillance security cameras with motion sensors around the outside of your home, and even inside. These are great for both night and day, and many security cameras can also sound an alert or siren when an intruder is detected. For added protection, you can hire a professional security company to monitor your cameras from a UL Listed central monitoring station where security agents will respond to your camera's alarm signal, visually verify the security breach, and then call the police.
If your windows are not double-paned, it's time to upgrade. It's twice as hard for a burglar to smash their way through two panes of glass as opposed to one. As a bonus, this home improvement project will also save you money on monthly cooling and heating bills.
Take advantage of Mother Nature and plant prickly rose bushes under windows and near doors to snag onto burglars' clothes as they creep along the perimeter of your home checking for unl0cked doors and windows.
Install plenty of outdoor lighting equipped with motion sensors to startle would-be burglars.
Install a home alarm security system and have it professionally monitored by a local security company with the ability to dispatch the police in the event of a break-in.
Leave one or two lights on when you go out, or buy smart lights that you can schedule to automatically turn on and off when you're away from home. Making your house appear occupied helps keep burglars away.
This strategy is an old one, but it works. Request your post office to put your mail delivery on hold while you're on vacation. Also, ask a trusted friend or family member to check in on your home while you're gone. It's old school, but every little bit helps.
Don't advertise that you're not home by posting photos of your trip on social media. According to the FBI, 12% of burglaries are committed by known acquaintances.
Buy a very large dog.
Lastly, as a first step towards upgrading home security, call a local security company to make a thorough inspection of your home to identify vulnerabilities and easy access points that can and should be protected.
If you live in the Greater St. Louis Area, or in Illinois, simply call PASS Security to schedule an appointment to have your home assessed by one of our certified security specialists.
You can also contact us anytime, night or day. The important thing is, don't hesitate and or wait until it's too late. Call us today! 314-241-0422 or 618-394-1144.