By now most everyone has seen the alarming video footage from across the country of gangs of shoplifters brazenly walking into higher-end mall retail stores and grabbing merchandise by the armload and dashing out the door as quick as they came in. And it all happens in less than a minute. As much as $30,000, $100,000 and $200,000 in fashionable clothing and apparel vanishing into a getaway car in the parking lot. Unbelievable.
Way back in 2011 the FBI reported that "organized retail crime" was a $30 billion industry. A 2020 survey from the National Retail Federation found that organized retail theft has seen a nearly 60% increase from 2015, now averaging $719,548 for every $1 billion in sales. That's a lot of shoplifting.
The upside is, and believe it or not there is one, part of the thieves' plans is to avoid confrontation with employees, which means physical altercations with innocent shoppers and employees have been minimal.
Yes, the holidays are definitely upon us, and while most of us are busy planning get-togethers with family and friends, cooking up bountiful feasts and other tidings of joy, there is a subculture of thieves who would rather take than give and who have been eagerly awaiting this time of year more than most five-year-olds, but their idea of celebrating the holidays is liberating valuable merchandise from their favorite stores. Possibly yours.
What's a Store Owner to Do?
Security guards are expensive and most stores cannot absorb the extra overhead. And flooding the sales floor with more employees doesn't seem to have any affect.
But wait, don't panic! There is yet another option, and very doable. Video surveillance security cameras are an invaluable addition to your retail crime-fighting arsenal. But do video surveillance security cameras actually stop would-be thieves from stealing? Yes, sometimes they do. The mere visual presence of security cameras in your retail store can act as a deterrent, and have the same affect as an onsite security guard, making would-be thieves think twice before they ransack your shelves. And, they cost much, much less security guards and they don't take potty breaks.
But what if a thief does "lift" merchandise from your store, regardless of the presence of security cameras? You now have video footage of the thieves to show police who now have a much better chance of catching and prosecuting them. Bonus: Security cameras also keep an eye on employees and foot traffic in your store.
To the Rescue – Security Surveillance Cameras for Retail Stores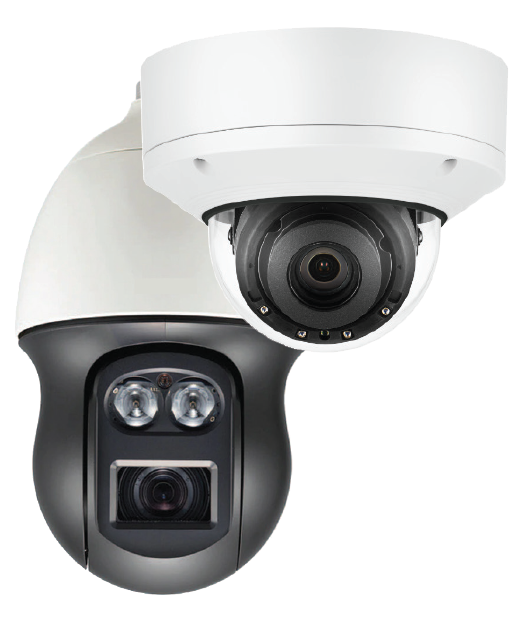 Whether it's a 360-degree dome camera mounted on the ceiling or a 180-degree on a wall, when it comes to camera placement, think strategically, think obvious. Warehouses, loading areas, delivery points, backdoors, side doors, front entry doors, POS, middle of the store and all blind corners, even outdoor trash bins where your employees may "hide" merchandise and retrieve it after closing. Also talk with building management about placing security cameras in the parking lot.
You can take video surveillance one step farther and have your system monitored so you receive email and text alerts when a delivery driver pulls up to your loading dock, or an employee or customer wanders into an area of the store or office that is meant to be off limits. And you can see all of this activity on your mobile phone. Alarm.com has great solutions and plenty of options, regardless of your businesses size.
Have Your Security Camera System Evaluated Before it's Too Late
Security for your business is a top priority, especially during the holiday season, and there is no better way to secure your business and make your employees and customers feel safer than having professionals install wireless video surveillance security cameras in your retail store that are compatible with smartphones for remote viewing, giving you the ability to "check-in" to your store at any time, even if you're traveling in another city.
It's time to give yourself a thoughtful holiday gift, added security. Have a electronic security professional evaluate your current security camera system to make recommendations that will keep your store off the evening news and keep inventory on your shelves.
Contact us today if you would like a FREE consultation for a video surveillance security camera system for your St. Louis Metro Area retail store. 314-241-0422 or 618-394-1144 or Email Us.
More Great Insights for Added Business Security
Founded in 1969, PASS Security is headquartered in St. Louis, MO. and Fairview Heights, IL. We are a full-service electronic security systems integrator providing expertise in intrusion detection, video surveillance, access control systems, LIVE video monitoring for businesses, large commercial and enterprise operations. PASS also serves the residential sector with innovative SMART home automation products and services. We provide our customers with system design, engineering, installation, maintenance and monitoring services through our 24/7 local UL Listed Central Monitoring Station.