Protecting St. Louis & Illinois Businesses with Our Best Business Burglar Alarm Security Systems
Glass Break Detectors, PIR Motion Sensors, Panic Buttons, Outdoor Motion Sensor Security Lights & Cameras, Access Control.
We Design, Install, Service and Monitor Commercial Intruder Alarm Systems at St. Louis and Illinois Businesses
No two businesses are identical. So no two burglar alarm intrusion systems should be the same either. We'll evaluate your business property, inside and out, and customize a security alarm system that addresses your most pressing concerns.
Protect Your Business from Crime Inside & Out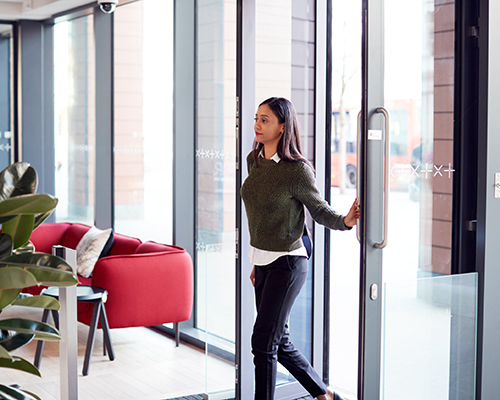 Protect commercial building entry doors and windows with glass break detectors and contact door opening alarms that emit signals when opened, even if a door is left open too long.
Access control systems at main, secondary entry doors and interior doors allow only authorized people.
PIR (passive infrared) motion sensor detectors with or without cameras detect changes in room heat, like when a person enters a room. Less conspicuous than larger security cameras.
Panic duress buttons empower employees in dangerous situations by sending a distress signal to police. Activate with traditional push button mounted under counter, or less conspicuously from your computer keyboard.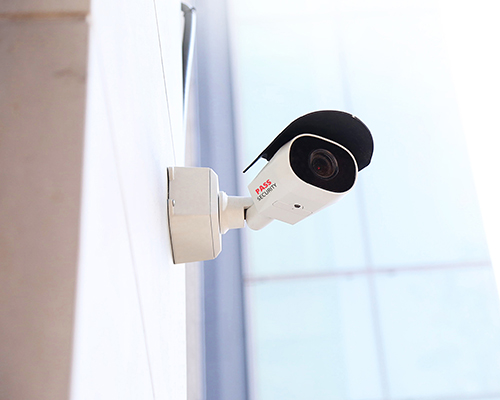 Outdoor business property perimeters and fence lines can be especially vulnerable. Access control card readers at gate entrances is a great solution.
Special outdoor motion sensors with cameras along property perimeters and fence lines alert you before someone breaks into your building.
Receive a FREE Evaluation of Your Current Security System
Call or Email Us to get started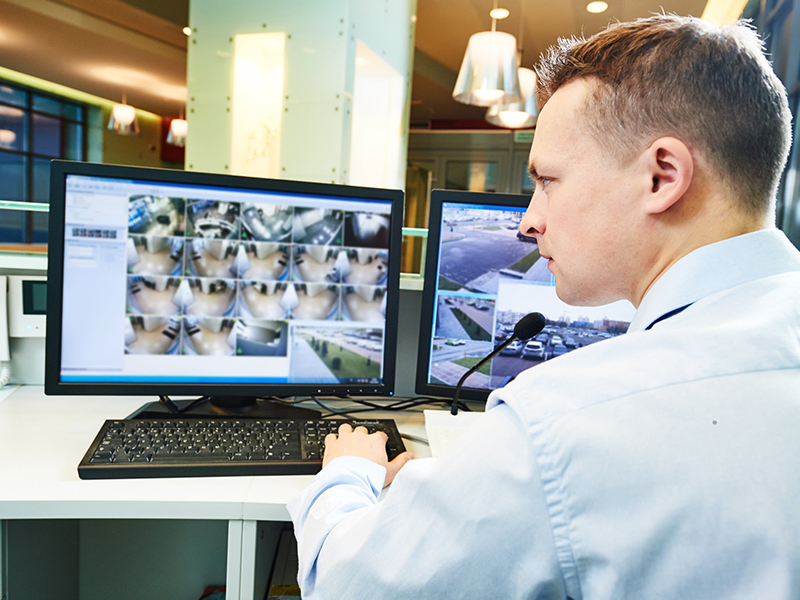 Live Burglar Alarm Monitoring
5 Diamond Rated and UL Listed Monitoring Station
All burglar (intrusion) alarms are most effective when they are being monitored 24/7 by specially trained security operators at a central alarm monitoring station, like ours located in St. Louis County. From here we can monitor our clients' security surveillance cameras and specific burglar alarms, as well as fire alarms.
PASS Security's alarm monitoring station is 5 Diamond rated, meaning that it meets the security industry's highest standards of operation, including passing spot inspections, and continuous training and recertification of our security operators. Our alarm monitoring station is also UL listed.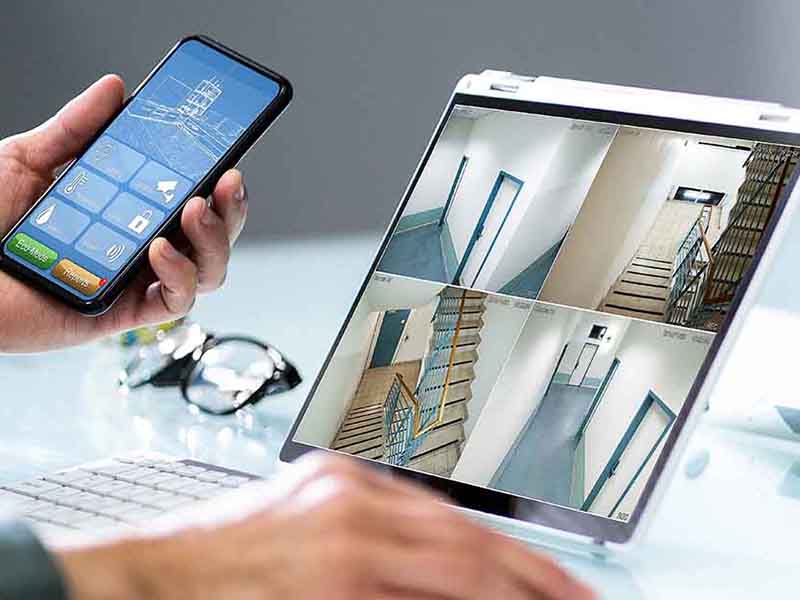 Remote Phone
Monitoring
View Security Cameras on Your Mobile Phone
Arm and disarm your alarm system using our smartphone app. Receive text and email alerts when an alarm sounds or motion is detected.
View video surveillance on your phone—monitor customer traffic, employees, sensitive areas, entry doors, delivery zones, cash registers, inventory rooms, even trash dumpsters.
Additional Business Security Solutions We Offer
Industries We Protect
We understand that each industry and business is unique. This is why we take the time to meet with our customers face to face, discuss their security concerns and conduct a site evaluation. Security technology is constantly evolving and improving, so communicating to you the benefits and options of different security components is critical. We are more than your business security provider, we are your security partner.