Wireless Access Control Door Lock System
If you're a builder, developer or architect, think battery-powered keyless entry door locks for multi-family apartment new construction projects or reuse, mixed-use historic restoration. Traditional and time-consuming cabling deadbolt systems are not necessary for interior doors when you go with an all-in-one wireless, keyless SMART system like Salto for apartment buildings, which means faster and easier installation, and at a sizable cost savings to you! 50 apartment units? No problem. 500 apartment units? No problem. We'll handle it for you.
The secret is in the card, not the lock, that's where all information is stored and auditable adn trackable, NOT in the locking hardware. A HUGE money saver in the long run. For ultimate convenience, our Salto door locks can be triggered by a swipe card, key fob, smartphone or even a wrist band!
We Simplify the Building or Restoration Process
Installing door security hardware for multi-family apartment housing typically involves hardware vendors, security companies, installation subcontractors, stacks of contracts, purchase orders, change orders and lots and lots of scheduling. But who makes all the moving parts…well…MOVE?!
PASS Security handles every step when it comes to apartment entry door locks for your building. We work with architects and builders from the start to design the system, supply the hardware, install and maintain. Not too many commercial business security companies in St. Louis can make that claim when it comes to multi-family apartment housing construction. Throughout the process, from Estimating to Installation & Service, we are your Partner – helping you make the best choices for your project.
A Security Partner You Can Trust
As a top commercial business security provider in the St. Louis Metro region, Central
and Southern Illinois since 1969, we have long-established partnerships with many of the industry's leading enterprise-level security product and technology suppliers, including: Software House, Avigilon, AMAG, MARCH Networks, Salto, RS2 and others.
Also see our video surveillance security cameras for multifamily apartment buildings.
Each of our PASS Security advisors has years of security system design experience, not only with construction companies, developers, design & build, and architectural firms, but schools and universities, hospitals, city municipalities, police departments, government agencies, energy companies in the St. Louis area.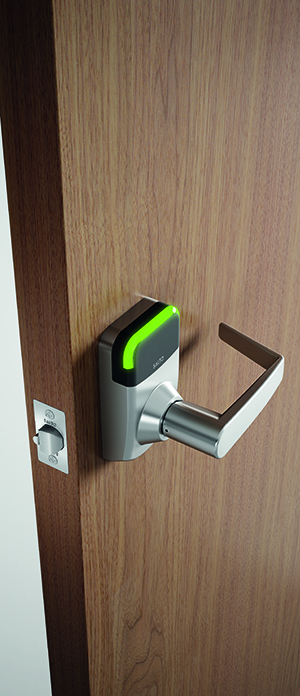 Hit your completion date with easy-to-install Salto wireless door security hardware.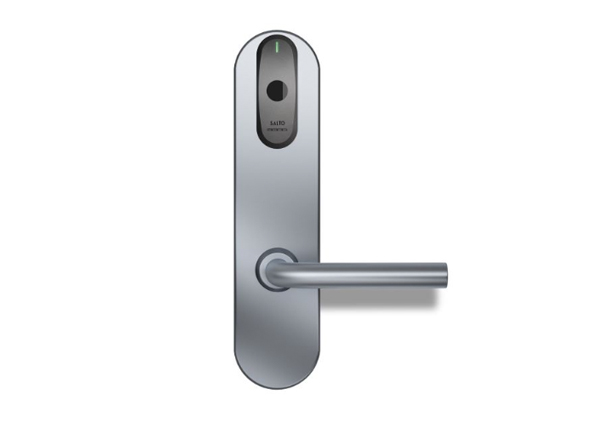 Flexible & Wire-Free – Tenants Love its Elegant Design & Durable Finish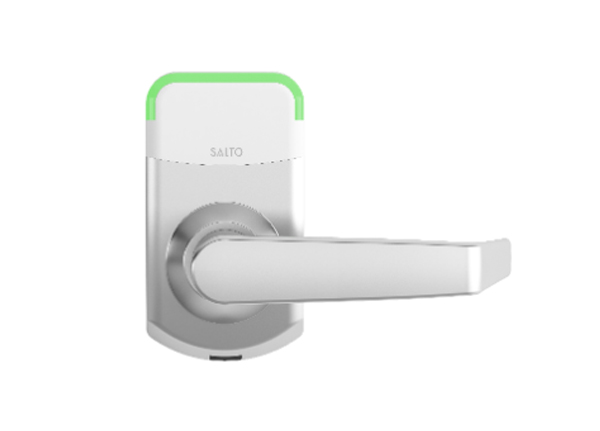 Salto's Most Popular Keyless Lock System for Multi-Family Construction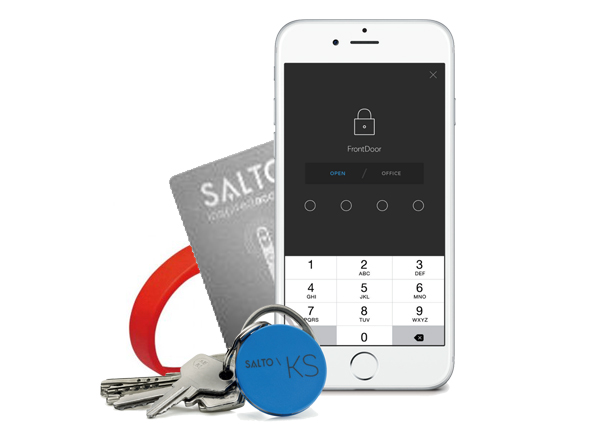 Tenants can Choose from Swipe Access Smart Card, Key Fob, Wristband or Smarphone App
Keep Construction Projects on Schedule & Save Money with Wireless Interior Door Hardware
High-tech keyless security – No more expensive hardware changes or rekeying

Instant lockdown and intrusion detection

Tenants can even use their smartphones to unlock doors

Easily scalable for multiple buildings

Ease of operation for owner/management

Lost cards easily replaced

Access privileges for former staff or tenants easily canceled

Limit accessibility of tenants, staff or visitors to specific areas of the building

Establish specific access times of tenants, staff or visitors
We Design, Install and Maintain Door Security Systems
Watch the Salto System in Action – You'll Never Go Back
XS4 Mini Wireless Door Hardware
Elegant Designer Finishes
Easy to Install – Time & Money Saver
New Installations or Retrofits
Card Swipe, Key Fob, Wristband or Phone
All Information Stored on Card
Salto's Wireless Real-Time Access Control System
Instant Lockdown
Intrusion Alarm
Remote Door Opening by Admin
Restrict Access to Certain Areas
Instant Card Cancellation
Contact Us Today to Schedule an Onsite Demonstration in the St. Louis Area
or to Request a Quote for Your Project.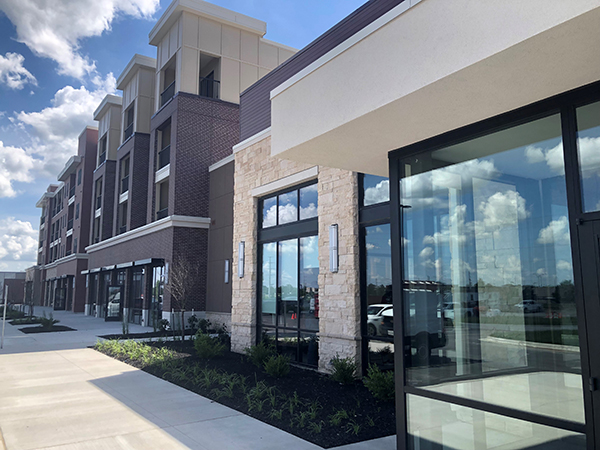 Our Most Recent Project
Summit at West Pryor – Kansas City, MO
235 Luxury Apartments with Upscale Retail Space
22 Wired Doors
237 Apartment Unit Wireless Entry Door Lock Systems
6 Additional Common Area Wireless Door Lock Systems
See the Summit for Yourself
Take Just a Minute to Submit the Form for a FREE Consultation