Beyond the preventative measures of mask wearing and social distancing for students and staff, one of the CDC's primary focuses to help mitigate the spread of COVID is contact tracing.
Contact tracing can be extremely time consuming and tedious, often resulting in mixed results. This is a task schools do not want to take on unless absolutely necessary.
The good news is, there are electronic security tools available from PASS Security to help make contact tracing much easier for schools.
Contact Tracing Using Video Surveillance Analytics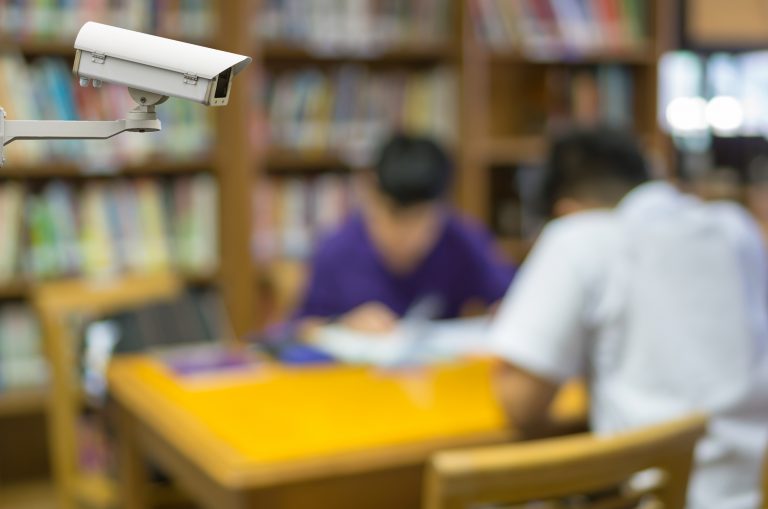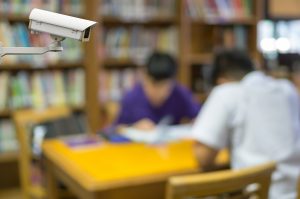 Not only do school security cameras help maintain safety around your campus, they can also be used as a contact tracing tool by identifying where an infected individual has been, which doors they accessed and touched, and other people they may have come in contact with.
The technology is highly advanced, but the methodology is simple and extremely accurate. Smart video analytics can identify individuals in recorded video footage and track their movements on school premises, giving school officials the ability to retrace the person's steps who is suspected of having COVID-like symptoms.
This is a huge breakthrough in video verification technology and amazing to watch in action. This means that school or security officials do not have to waste time watching hours and hours of video footage trying to pinpoint the movements of this individual. But instead, once that person is identified in the footage, the smart analytics will compute that information, analyze their physical features, including the clothes they are wearing, and quickly scan all video footage to locate and highlight only those parts of the video where that person is shown.
WOULD YOU LIKE TO SCHEDULE A LIVE DEMONSTRATION OF HOW THIS SYSTEM WORKS? CONTACT US TODAY.
Installing Smart Video Verification in Your School
PASS Security can help implement the best video security camera surveillance system for your school that allows you to do just this, saving your staff hours of precious time, but more importantly, you will immediately have a visual record of an individual's movements throughout your school for contact tracing purposes.
ESSER Funding Available to Schools for Security Surveillance
Of the $193 billion the federal government has made available to K-12 schools through ESSER (Elementary and Secondary School Emergency Relief) funding, schools can allocate a discretionary portion of these monies to implement or update their school security systems, including video camera surveillance and access control, both of which are excellent security measures for preventing the spread of COVID in your school.
Contact us today to schedule a time for a LIVE demonstration to see how this technology can work for your school.
Founded in 1969, PASS Security is headquartered in St. Louis, MO. and Fairview Heights, IL. We are a full-service electronic security systems integrator providing expertise in intrusion detection, video surveillance, access control systems, LIVE video monitoring for businesses, large commercial and enterprise operations. PASS also serves the residential sector with innovative SMART home automation products and services. We provide our customers with system design, engineering, installation, maintenance and monitoring services through our 24/7 local UL Listed Central Monitoring Station.