The challenges were many in 2022, but PASS Security is proud to announce our inclusion in SDM's nationwide Top-100 ranking of Security Dealers and Security Systems Integrator's.
SDM (Security Distributing and Marketing) is the business and home physical security industry's trade publication of record.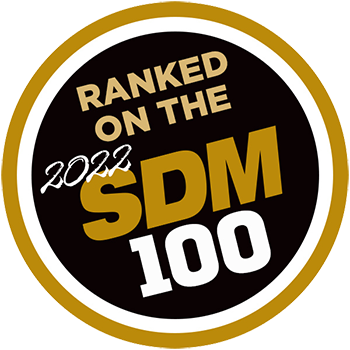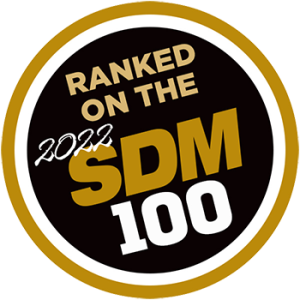 PASS Security's inclusion in the 31st annual SDM 100 Report rounds out an exciting year of continued growth for the PASS team in both the commercial business home security sectors.
"This is truly a reflection of the outstanding dedication and service each of our team members provide our customers daily as their trusted security partner. Congratulations to our entire team on this special honor and recognition!" PASS co-owner, Brian Sullivan, said recently in a companywide congratulatory announcement.
2022 represents the 12th consecutive year PASS Security has ranked as a Top 100 System s Integrator and the 5th consecutive year PASS has ranked in the Top 50. It is also the 5th consecutive year PASS has ranked as a Top 100 Security Dealer.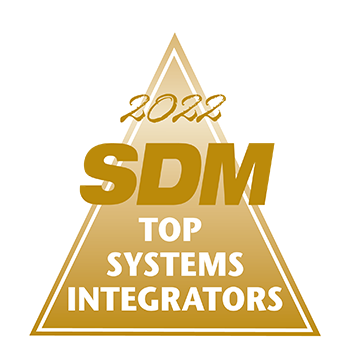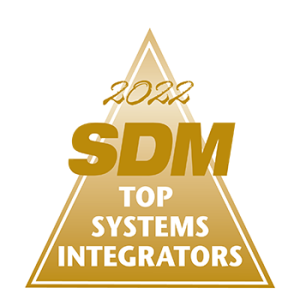 The SDM 100 Report measures overall annual revenue of the largest security integrator providers in the nation, both business and residential customers, but ranking is specifically based on Recurring Monthly Revenue (RMR): revenue associated with contractional agreements between security companies and their subscribers. The figures are derived from customer billing for services such as monitoring, contracted service/system maintenance, security-as-a-service and managed/cloud solutions.
Founded in 1969, PASS Security is headquartered in St. Louis, MO. and Fairview Heights, IL. We are a premiere, local full-service electronic security systems company, providing over 50 years of expertise in intrusion detection alarm systems, video surveillance, access control systems, and LIVE video monitoring for businesses, and large commercial and enterprise operations. PASS Security certified technicians are trusted by thousands of home owners for the installation of  the best security systems for homes, and offer a wide range of residential security solutions,  from innovative SMART home automatic lighting controls and access control systems for entry doors, doorbell porch cameras, to home smoke detectors, carbon monoxide detectors and outdoor security cameras equipped with motion sensors and night vision capabilities. If 24 – 7 security for your business or home is your priority, PASS Security is your solution. We have consistently been recognized in the St. Louis Metro Area and Illinois as the best local security company since 1969 for commercial and home security camera system installation, and all other security products and services.
Contact us today for a comprehensive security systems consultation. Or Call: 618-394-1144 or 314-241-0422 to speak with a security consultant.
More Great Security Tips for Your Business