For enterprising thieves, an unsecured construction site is like a smorgasbord: easy access and the pickings are plentiful. Heavy equipment, trailers, tools, materials; it's all there for the taking.
The High Cost of Construction Equipment Theft
Stealing construction equipment is a low-risk venture for thieves, but one that pays high dividends. Estimates by the National Equipment Register (NER) put the value of stolen construction equipment each year in the neighborhood between $300 million and $1 billion. And these figures are for equipment only and do not include tools and building materials, which are often the easiest targets.
For construction companies, replacement cost is only the beginning of the ordeal. Now you're looking at insurance premium increases, valuable time spent filing police reports and insurance claims, lost time on the job, rescheduling, maybe even needing to rent equipment. These drastic setbacks can easily put your construction project behind schedule and over budget.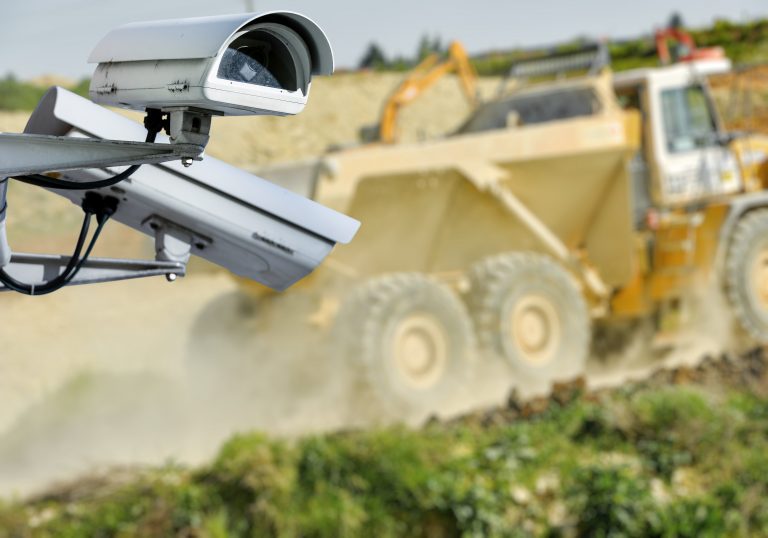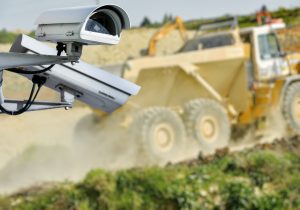 Most Common Construction Equipment Stolen
Thieves may be dishonest but they're not necessarily stupid. Less than 25% of stolen construction equipment is recovered each year because, unlike vehicles, which are registered, titled and their information stored in a national data base, construction equipment does not have a national data base so it's much easier for thieves to sell stolen equipment to unsuspecting buyers.
For this reason thieves don't necessarily go for the newest equipment, which could be outfitted with GPS, because older equipment can be much easier to sell and harder to trace.
The most commonly stolen construction equipment is wheeled and tracked loaders, closely followed by towables, skid steers, excavators and utility vehicles.
Construction Site Security – Go Video or Go Home
So how do you protect construction jobsites from thieves and vandals? Twenty-four security guards are typically out of budget range. And if it's a large construction site, unlike video surveillance security cameras, which are all-seeing, all-knowing, security guards can't be in all places at all times.
The most reliable security solution for your construction site is video camera surveillance. Not low-tech static video cameras that simply record and store footage for x-number of days so when there is a theft you're forced to watch hours of video footage to determine exact time of the crime and try to identify the perpetrators.
Smart Video Analytics Makes All the Difference
To protect your construction site against costly theft and vandalism, you'll need a surveillance video camera system with advanced software analytics, able to identify human figures and distinguish between objects, vehicles, debris and animals.
These systems lock on a person and track their every movement, while at the same time, alert the police and you. Now you've caught them in the act, on your jobsite. No sifting through hours of video.
You can even sync a pan/tilt/zoom so cameras can zoom in on the person for easier identification. And with special night vision thermal cameras, thieves can no longer hide under the cover of darkness.
The Best Video Surveillance Cameras for Your Construction Site
There is no one-size-fits-all solution. But it goes without saying that you want a known, proven video surveillance security camera system, not a cheap knockoff purchased at a big box store that breaks and fails in less than a month.
PASS Security uses a number of top-of-the-line video surveillance cameras, each custom picked by our security specialists to meet and succeed the needs of the job. Avigilon, owned by Motorola, is one of the most trusted camera brands in the security industry. And as you may already know, Motorola has been flawlessly serving police and fire departments for decades with cutting edge electronics' technology.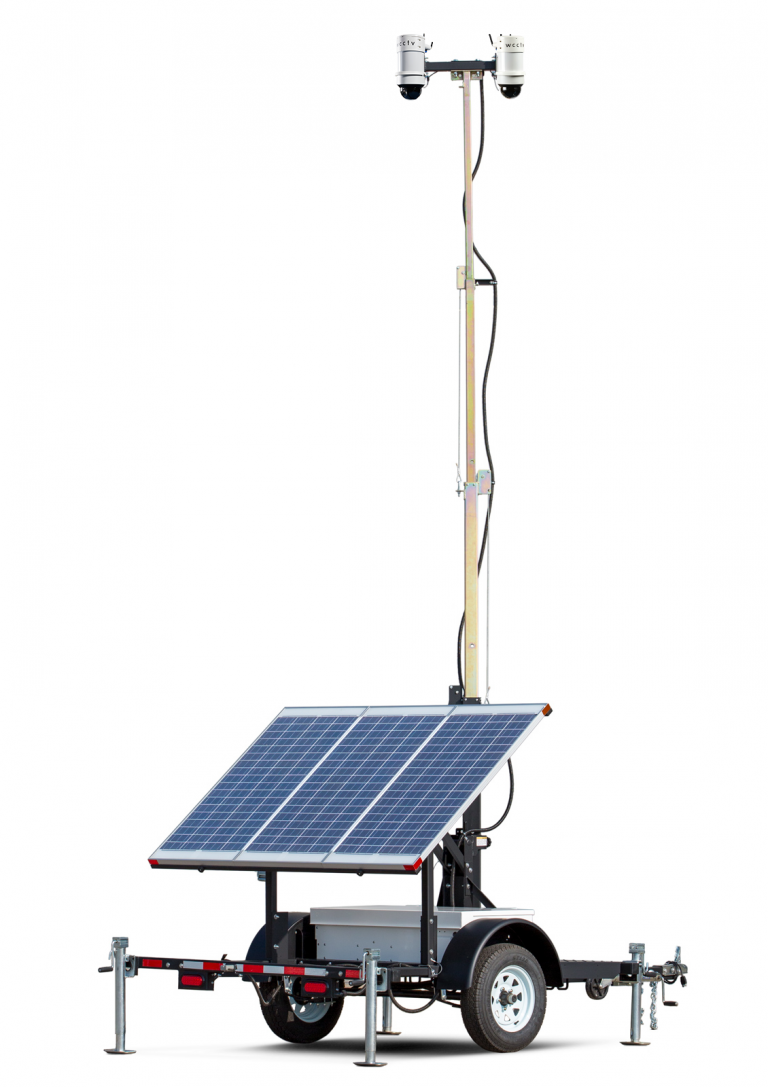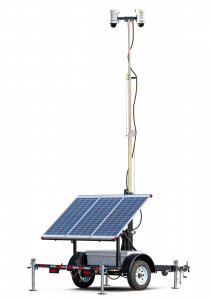 Camera Pole or Mobile Security Camera Trailer – PASS Security offers two great security camera options for your construction site, large or small, in the city or off-the-gird.
Remote Pole Camera – PASS Mobile IR Rapid Deployment pole cameras are specifically designed for remote, mobile video surveillance applications, delivering live and recorded high-definition images via 4G LTE networks.
Engineered with advanced video AI analytics functionality, this mobile, rugged system provides visual verification and email alarms for a range of intelligent surveillance applications such as intrusion detection, crowd management, traffic violations and more. DOWNLOAD DATA SHEET HERE.
Mobile Security Camera Trailer – Our rugged Mobile Video Surveillance Trailers are all-in-one, autonomous solar-powered units that can be transported virtually anywhere with a car or truck and rapidly deployed in less than 30 minutes. Our mobile security camera trailers are perfect for providing a watchful eye over remote construction sites, short-term events or off-the-grid locations on a temporary or even permanent basis, particularly where there is no hardwired electrical supply. DOWNLOAD DATA SHEET HERE.
These cameras can be rented or purchased.
Hear What Customers Are Saying About Our Mobile Trailer
"During an 18-month construction project at the Art Museum, PASS Security's mobile security trailer significantly reduced construction theft on our 15-acre site in Houston, Texas. In addition, the combined remote monitoring and advanced technology-assisted construction site management operationally by proactively notifying management of unplanned staff on-site surprises. Camera analytics thermal technology and its robust design made all the difference compared to other systems we've used." 
Brian Evetts, CEO Promontory Insights
Choose Wisely Before Your Next Construction Job
Before you break ground on a new construction site, give serious thought to the security component of your project. Security shouldn't be an afterthought.
Don't give thieves and vandals a reason to turn into repeat customers and keep coming back for more once they discover just how easy it was to rip off your jobsite in the first place. Be vigilant and be smart.
Read this fascinating story about the multifamily boom in St. Louis and Illinois and the best security systems for multifamily apartment complexes.
We can help. Give us a call, 314-241-0422 or 618-394-1144, send an email or fill out a request form and we'll meet with you personally to discuss your needs and determine the best video surveillance security camera system for your construction jobsite.
Founded in 1969, PASS Security is headquartered in St. Louis, MO. and Fairview Heights, IL. We are a full-service electronic security systems integrator providing expertise in intrusion detection, video surveillance, access control systems, LIVE video monitoring for businesses, large commercial and enterprise operations. PASS also serves the residential sector with innovative SMART home automation products and services. We provide our customers with system design, engineering, installation, maintenance and monitoring services through our 24/7 local UL Listed Central Monitoring Station.