What could these two possibly have in common? Not long ago, we got a call from a large St. Louis design-and-build construction company starting a new Class-A multifamily apartment project near Forest Park in The Grove neighborhood, a couple of blocks off Manchester Rd. Their project manager told us that a couple of nights a week local thieves strolled onto their jobsite boldly stealing hundreds of dollars' worth of hand tools. Battery-powered hand tools.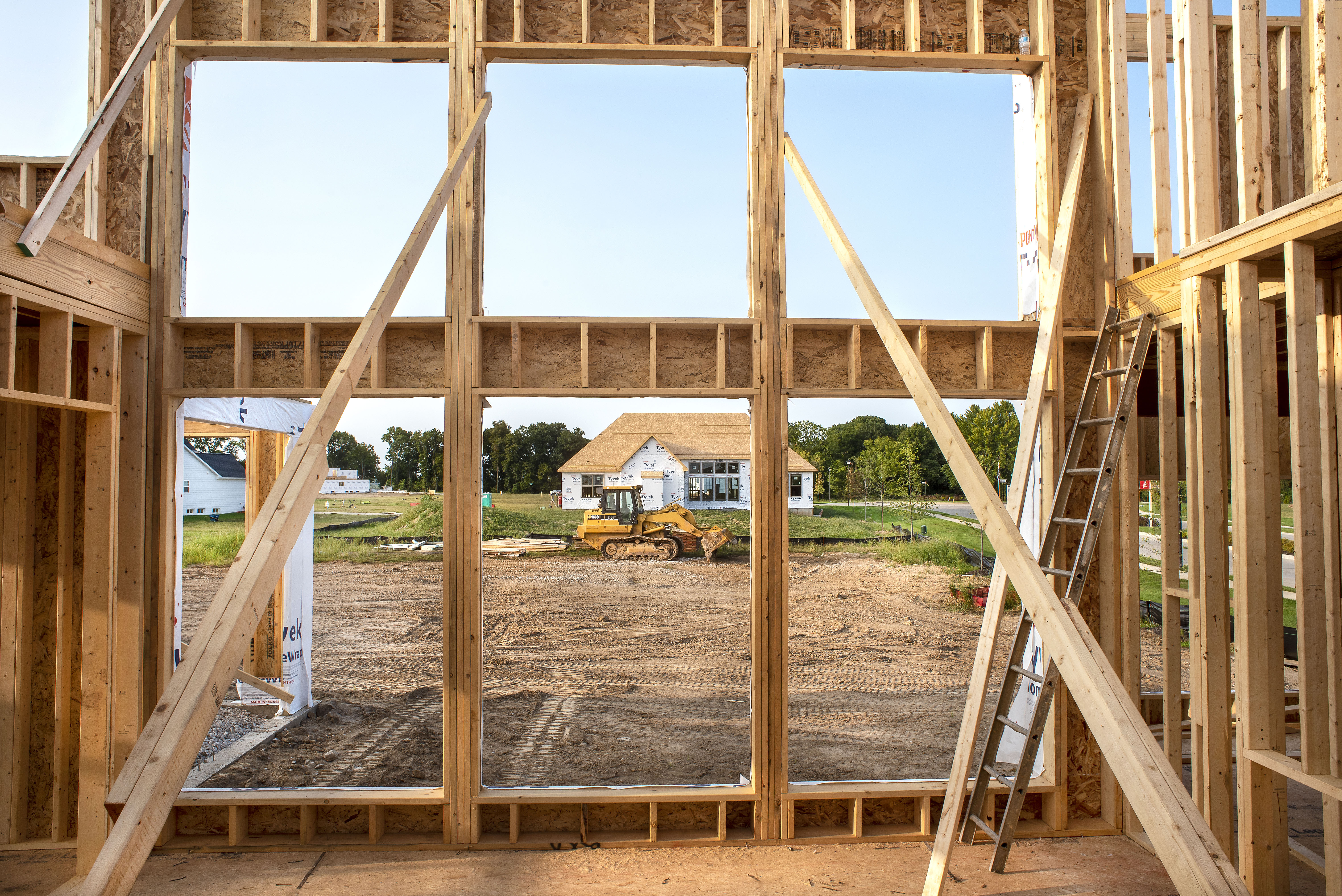 This meant that the morning after he wasted precious manhours filing lengthy insurance claims and buying new tools to keep his union-scale crews working.
With each incident, his frustration mounted. His construction jobsite had become an all-you-can-eat buffet for thieves who used angle grinders and prybars to cut into the heavy-duty metal tool boxes, peeling back the lids like a tin sardine can. Mission accomplished, they filled their arms with hundreds of dollars' worth of battery-operated drills, rip saws, nail guns and circular saws. Eventually, this added up to thousands in stolen tools. The contractors weren't happy and either were the carpenters.
Where Were the Police?
Nearby neighbors never called them, choosing instead to ignore the noisy racket the thieves were making in the middle of the night for fear of "getting involved." Can you blame them? More than likely the thieves were "carrying." Each heist took less than 30 minutes.
The project manager was obviously frustrated and desperate for a solution. He tried hiring security guards to watch over the site from 6 pm – 6 am, Monday through Friday, and all day and night Saturday and Sunday. That amounted to 108 hours at $15.00 an hour. That's $1,6200 every week! Can you imagine? That's the cost of a skilled union carpenter.
Making the Connection Between Construction Tools & Crystal Meth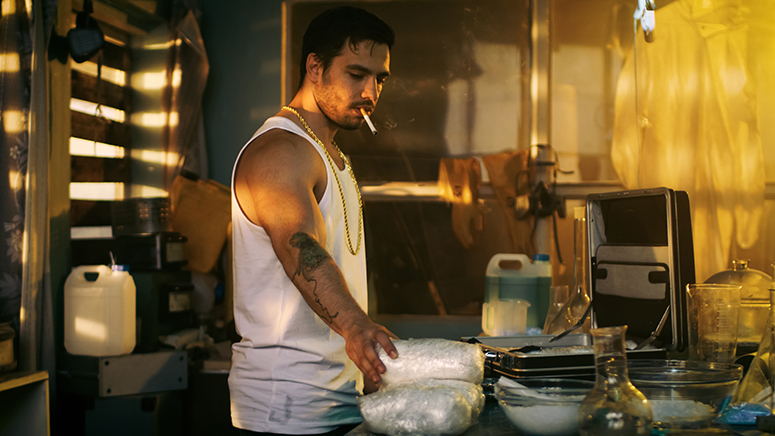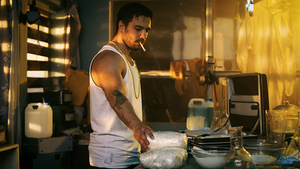 Whether they were DeWalt or Milwaukee battery-powered tools, didn't matter. Unlike carpenters, thieves are not brand loyal. They just wanted the lithium batteries.
They knew the tools themselves might only fetch a few bucks at a pawnshop, but the lithium batteries were precious and could turn a handsome with the right buyer. Enter the methhead. Or in this case, meth maker. A little-known fact to most upstanding citizens is that lithium is often a key ingredient in manufacturing meth, especially when making quick batches known as the "shake-and-bake" method.
The meth industry is a gold mine in Missouri, home to 27.6 meth labs per 100,000 residents. No wonder it was once branded America's Meth Production Capital, according to a story in the Columbia Daily Tribune. A fine distinction, and one we're sure the Missouri Division of Tourism neglects to mention in their brochures.
All of the frustration, tools stolen and money lost was over lithium batteries, distilled into crystal meth and sold on the street.
The Real Story – Construction Jobsite Security
But this article isn't really about crystal meth, or even the thieves. This article is about the emergency-level need for security cameras for St. Louis and Illinois construction companies and arming them with the right tools to protect their jobsites.
After all, hand tools are only some of the items stolen from construction jobsites. Large equipment ranks at the top list, along with copper piping and lumber. The National Equipment Register (NER) and the National Insurance Crime Bureau (NICB), report that construction jobsite theft is so rampant, it's estimated that construction companies lose between $300 million and $1 billion annually, nationwide. That's a lot of lost profit. A lot of insurance claims.
A Case for Leasing Security Cameras for Construction Sites
Back to our project manager. Realizing the cost of the security guards was bleeding him dry, he called us about leasing surveillance security cameras for his construction jobsite.
After meeting with him, listening to his story and evaluating the site, the solution was simple: lease two remote, mobile security cameras for two different areas of the jobsite at a cost FAR LESS than he was paying security guards.
The first choice was our portable surveillance security camera trailer, equipped with a dome camera for 360-degree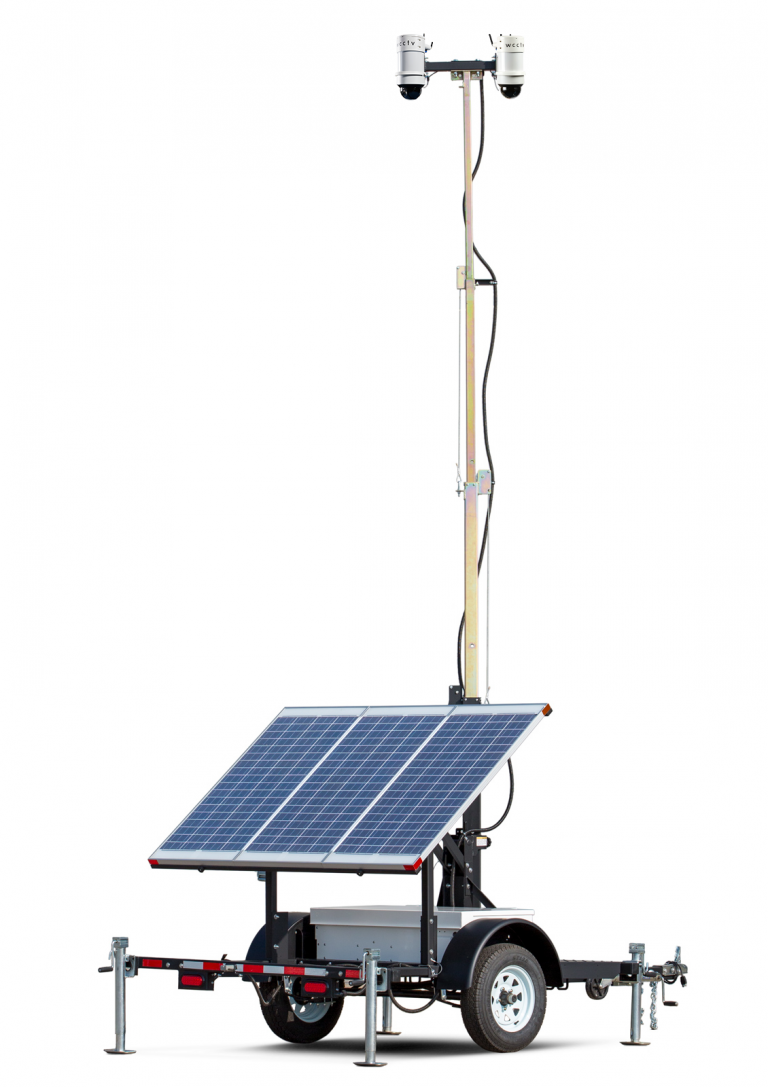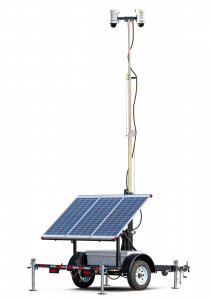 coverage of the job site. The trailer is solar powered, with a battery backup, equipped with a 20-ft telescopic pole to elevate the camera high above the construction site. The mobile trailer's compact size makes it easily transportable by most trucks and even some cars, and they can be deployed in less than 30 minutes by one person. The popularity of our security camera trailers has kept our techs busy setting up trailers at various construction sites in the St. Louis area and Illinois area.
Camera choice number two was one of our remote video surveillance security "pole" cameras, which can be mounted to just about any sturdy pole. This remote surveillance camera can also be operated by a solar panel, but frankly, that gets a little pricey, so we recommend powering up with an ordinary 110 AC circuit.
Both style surveillance security cameras come equipped with a flashing blue beacon light, and can be outfitted with a siren. They can also be monitored remotely by our techs to ensure there are not technical issues.
Benefits of LIVE Surveillance Monitoring
Both cameras record video with a 30-day storage capacity. They can also feed live video to our central alarm monitoring station so any security breach can be visually verified at the station by our security staff who then dispatch the police or other security personnel. Simultaneously, a text alert is sent to the construction project manager, who can see the live video on his mobile phone.
The Cost Savings of Leasing Security Cameras
So how much money did our construction project manager save each month by leasing two professional security cameras with LIVE monitoring? Almost $5,000! That included 24/7 video surveillance recording and LIVE monitoring, 168 hours a week. Compare that to hiring a security guard for only 108 hours a week who can only be in one place at a time, needs potty breaks and could get seriously injured, or killed, confronting the thieves.
Moral of the Story
After three weeks on the jobsite, our project manager reported NO incidents of theft. That's a victory!
The Need to Rent Surveillance Security Camera Trailers
Construction jobsites are not the only good fit for surveillance security camera trailers. Our customers have found them to be an outstanding crime prevention measure and a huge cost savings, whether it be protecting inventory, people or augmenting security personnel, for the following:
Police Departments
City Municipalities
Large Business Parking Lots
Remote Infrastructure Locations
Remote Storage Facilities
Crowd Monitoring
Contact us today to schedule a FREE SECURITY consultation in the St. Louis Metro Area, Central and Southern Illinois. Call 314-241-0422 or 618-394-1144.
Founded in 1969, PASS Security is headquartered in St. Louis, MO. and Fairview Heights, IL. We are a premiere, local full-service electronic security systems company, providing over 50 years of expertise in intrusion detection alarm systems, video surveillance, access control systems, and LIVE video monitoring for businesses, and large commercial and enterprise operations. PASS Security certified technicians are trusted by thousands of home owners for the installation of  the best security systems for homes, and offer a wide range of residential security solutions,  from innovative SMART home automatic lighting controls and access control systems for entry doors, doorbell porch cameras, to home smoke detectors, carbon monoxide detectors and outdoor security cameras equipped with motion sensors and night vision capabilities. If 24 – 7 security for your business or home is your priority, PASS Security is your solution. We have consistently been recognized in the St. Louis Metro Area and Illinois as the best local security company since 1969 for commercial and home security camera system installation, and all other security products and services.
More Great Security Tips for Your Business