Access Control for Multifamily – Don't Think Bottom Line, Think Long-term Benefits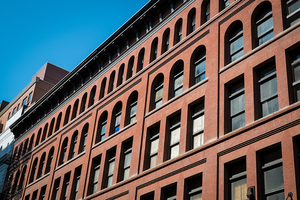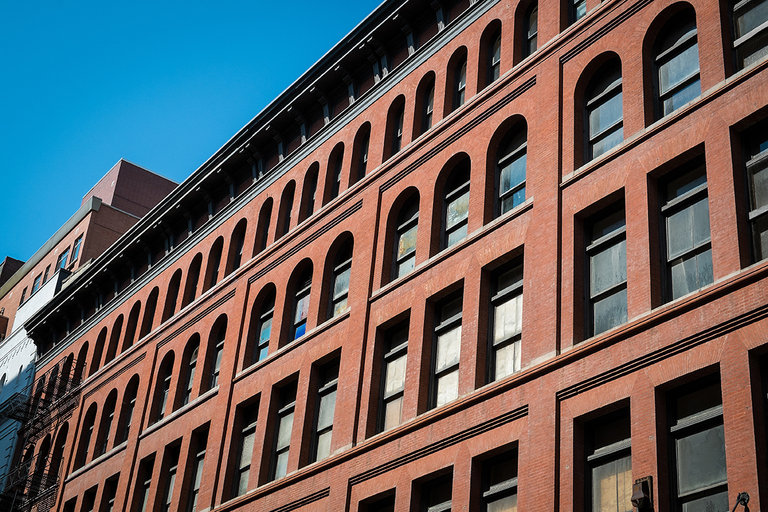 Robert Burton said it best, "pennywise and pound foolish." Who's Robert Burton? It doesn't really matter, but he was certainly right. Especially when it comes to investing in an Access Control security system for apartments and multi-family housing.
As the cost of lumber, labor and other building project essentials continue to rise, multifamily and mixed-used general contractors and developers are feeling the pressure to cut corners to keep budgets from ballooning, but while still producing a quality finished product worthy of their company's name.
The Argument for Quality Access Control Hardware Systems for Apartments
Unfortunately, one of the cost-cutting strategies general contractors are tempted to use is installing a cheaper (in both cost and quality) Access Control security system for upper scale apartment projects when a higher quality system would serve them better and actually save them money in the long run.
We recently finished installing a Salto Access Control, multifamily keyless door security system for a St. Louis construction company who originally had their sights set on a lesser quality Access Control system, which will go unnamed, and for all the wrong reasons—cheaper hardware, cheaper software, "better" bottom line. We understood their reasoning, since Salto's upfront cost is a slightly higher upfront investment than some of the competition's, but what they were not calculating was the higher, backend long-term by installing a lower quality Access Control system.
Choosing an Access Control System for apartments is NOT the time to pinch pennies (remember, "pennywise and pound foolish"). Salto has rightfully earned the reputation as one of the industry's best Access Control keyless security systems around the globe. Their reputation is not an accident, the long list of best in class features of the Salto Access Control system makes Salto a top choice for access Control when planning a multifamily build.
Why?
The "Bottom Line" Benefits of Salto Access Control
Let's look at some of the features the Salto Access Control system offers that make it a dream to work with for security system designers and installation technicians, as well as apartment property managers, and multi-family builders and developers.
Longer life wireless hardware battery – Most Salto competitors skimp when it comes to battery life. This means that property managers and maintenance staff will be making the rounds changing outdoor hardware batteries more often than those who wisely chose Salto. Salto battery life is typically two to three years, whereas the competition is closer to only one. And don't underestimate the aggravation factor when ticked-off building tenants discover they can't get into their apartment because their door hardware battery has shot craps. This very realistic scenario won't make your property manager look good and won't sit well with your tenants either.
Wireless door hardware and smart data cards – Unlike the competition, Salto's Access Control door hardware (which is offered in a variety of elegant colors and styles), is NOT the brains of the operation. Rather, all tenet security data information is stored on a SMART swipe card, NOT in the door handle. This is a unique feature and means when the time comes to switch outdoor hardware, Salto's system is much faster and easier compared to the competition. But how can this feature save money? Easy, you won't have to pay your maintenance staff overtime when switching outdoor hardware because they have to transfer tenant data from old hardware to new.
Not just a key fob system – Contributing to Salto's convenient, user-friendly interface system includes the ability to use a key fob, card reader, mobile phone and even a piece of jewelry, such as a ring, to unlock doors and gain access. Card readers can also be configured to allow temporary access to contractors or visitors to specific areas of the building and only at certain times, if that is desired.
Software license – Reupping annual software fees is a pain, an expensive pain. Not so with Salto. You only pay a one-time Access Control software license fee, which lasts as long as your computer's operating system remains compatible. The only exception is Salto's annual mobile phone software update, which runs about two bucks a year. Now that's pennies on the dollar.
Quality hardware – This sounds like something every access control manufacturer might brag about, but the fact is, not all Access Control hardware is made equally. A contributing factor in establishing Salto's reputation as a leader in Access Control for apartments partially hinges on its commitment to manufacturing high-quality, long-lasting door hardware using all metal components. And, as noted earlier, with a great selection of finishes and styles.
Video security camera integration – For added security, take full advantage of your Access Control system and integrate with your CCTV security camera system for apartments. This is a great added feature to attract tenants and justify higher rental fees reflective of the luxury multifamily housing market.
Excellent selling feature – For all these reasons, Salto's Access Control keyless security system for apartments is an excellent choice for your next building project because of these great selling features if you decide to put your building on the market.
If an access control system installation project is in your future, be sure to contact PASS Security to do the job. Our team has years of experience installing Access Control systems in apartments and we've earned a reputation in the St. Louis Metro Area and Illinois for quality security system design, installation, support and training.
Contact us today to learn what PASS Security can do for you. In the St. Louis Metro Area, Central and Southern Illinois, call 314-241-0422 or 618-394-1144. Or Email Us.
Founded in 1969, PASS Security is headquartered in St. Louis, MO. and Fairview Heights, IL. We are a premiere, local full-service electronic security systems company, providing over 50 years of expertise in intrusion detection alarm systems, video surveillance, access control systems, and LIVE video monitoring for businesses, and large commercial and enterprise operations. PASS Security certified technicians are trusted by thousands of home owners for the installation of  the best security systems for homes, and offer a wide range of residential security solutions,  from innovative SMART home automatic lighting controls and access control systems for entry doors, doorbell porch cameras, to home smoke detectors, carbon monoxide detectors and outdoor security cameras equipped with motion sensors and night vision capabilities. If 24 – 7 security for your business or home is your priority, PASS Security is your solution. We have consistently been recognized in the St. Louis Metro Area and Illinois as the best local security company since 1969 for commercial and home security camera system installation, and all other security products and services.
More Great Security Tips for Your Business