Video Surveillance Security,
Pole Cameras & Mobile Trailers
Add temporary or long-term video surveillance security cameras to your construction sites, parking lots, sporting events, and more, when and where you need them most. Protecting your property from vandalism and theft can literally be done in a matter of minutes with our mobile video surveillance security pole cameras and travel-anywhere remote security surveillance trailer. Available for rent or purchase.
We are the #1 provider of video surveillance security camera trailers in the St. Louis, Central and Southern Illinois region.
Contact Us Today for a Consultation and Quote
Preventing Crime Before it Happens with LIVE Video Monitoring
Watching video of your property being vandalized the day after is of little help to you or the police. Instead, our pole and trailer security camera systems offer the option of being monitored LIVE, in real-time, feeding video footage to our security monitoring station in St. Louis where certified security professionals visually verify criminal activity and report security breaches back to you and also dispatch the police or other local security or emergency personnel. You also have documented visual evidence of crime activity for police investigations and criminal prosecutions.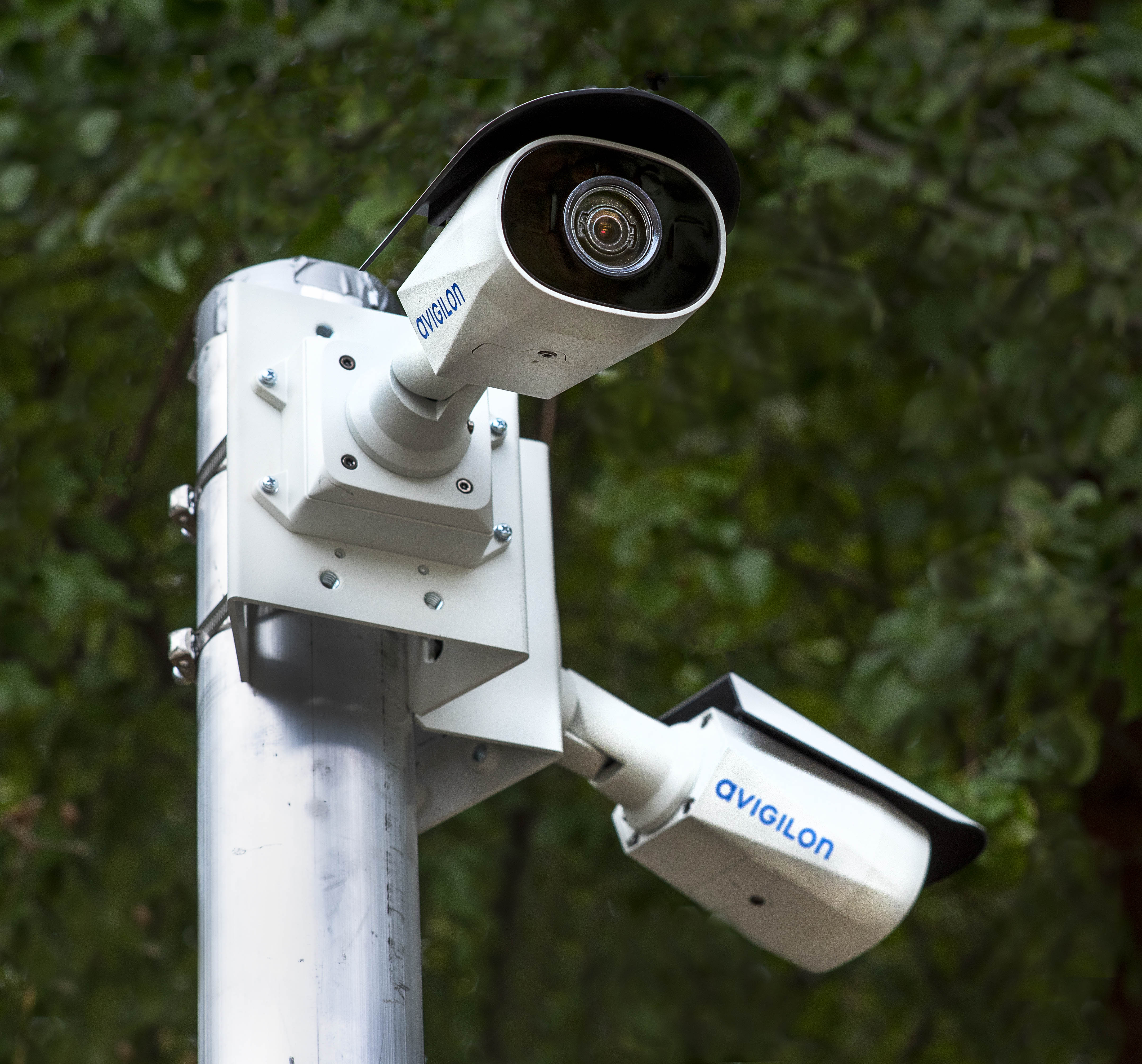 Remote Video Surveillance
Camera Trailer
Mobile Take-Anywhere Security Camera Trailer
Our rugged Mobile Video Surveillance Trailers are all-in-one, autonomous solar-powered units that can be transported virtually anywhere with a car or truck and rapidly deployed in less than 30 minutes. Our mobile security camera trailers are perfect for providing a watchful eye over remote construction sites, short-term events or off-the-grid locations on a temporary or even permanent basis, particularly where there is no hardwired electrical supply.
It takes just minutes to deploy at your desired location in the St. Louis area or outlying remote locations, and can easily be moved to new locations as your sites develop or needs change. It is an ideal security video surveillance solution for locations without hard-wired infrastructure and is equipped with a backup battery for cloudy-weather days. Our municipality customers use them as a visual deterrent so would-be criminals think twice before committing a crime.
Trailer Camera Features and Benefits
All-in-one, easy to deploy in less than 30 minutes
Compact and easy to transport by car or truck
600 Watt Solar System with 8 AGM Batteries for longer life span
4G LTE, 3G, Wi-Fi connectivity
High-definition video with virtual 360 degree surveillance
Up to IP 4 cameras – choose from License plate camera, thermal, PTZ or time lapse
Full remote configuration
Time-lapse video ready
Telescoping 20 foot camera pole for overhead visual coverage
Low light capability
IR capability
Audio & siren capability
Alert notification capability
On-board GPS Locators for peace of mind and video location verification
Hear What Customers Are Saying About Our Mobile Trailer
"During an 18-month construction project at the Art Museum, PASS Security's mobile security trailer significantly reduced construction theft on our 15-acre site in Houston, Texas. In addition, the combined remote monitoring and advanced technology-assisted construction site management operationally by proactively notifying management of unplanned staff on-site surprises. Camera analytics thermal technology and its robust design made all the difference compared to other systems we've used." 
Brian Evetts, CEO Promontory Insights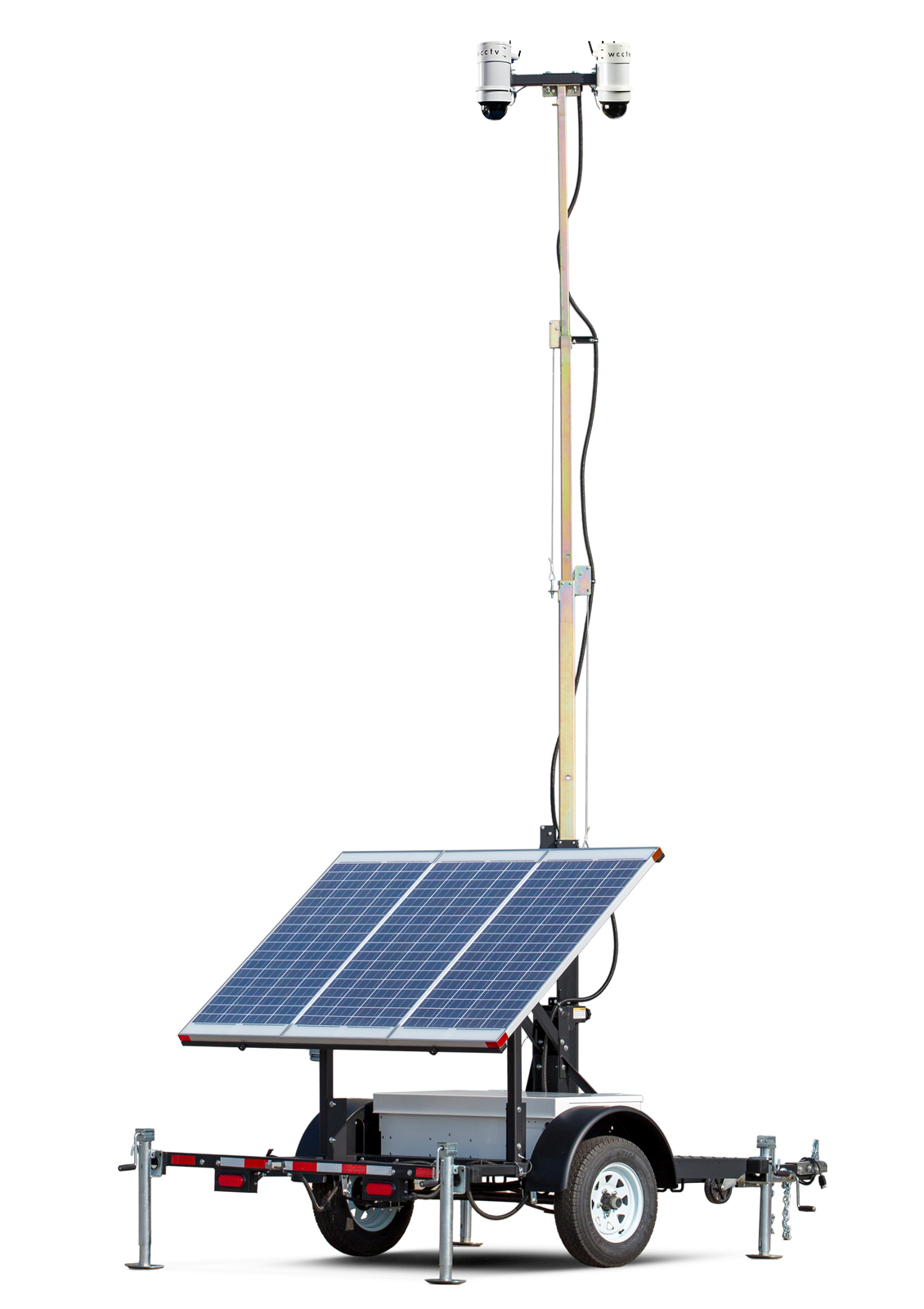 Mobile IR Rapid Deployment
Pole Cameras
Maintain Worksite and Community Safety
PASS Mobile IR Rapid Deployment pole cameras are specifically designed for remote, mobile video surveillance applications, delivering live and recorded high-definition images via 4G LTE networks.
Made in the USA, these uniquely engineered security cameras have proven their value time and again in cost savings for our customers throughout the St. Louis area, Central and Southern, Illinois, including the Mt. Vernon Police Department and the City of Florissant. Perfect for city municipalities. As an all-in-one, portable video surveillance solution, the 4G IR Mini Dome security camera combines a market-leading infrared PTZ (pan, tilt, zoom) camera, local recording capacity (up to 4TB), and wireless transmission into a single, lightweight unit that is easy to deploy, easy to maintain, and can be moved to new locations with ease to meet your changing requirements.
Engineered with advanced video AI analytics functionality, this mobile, rugged system provides visual verification and email alarms for a range of intelligent surveillance applications such as intrusion detection, crowd management, traffic violations and more.
High definition video (up to 1080p)
4G LTE, 3G, Wi-Fi and IP connectivity
Remote access to live and recorded footage via smartphone, tablet, PC, etc.
Easy to install and easy to maintain
Up to 4TB internal storage
2MP day/night/IR camera
High-speed live streaming – up to 25 FPS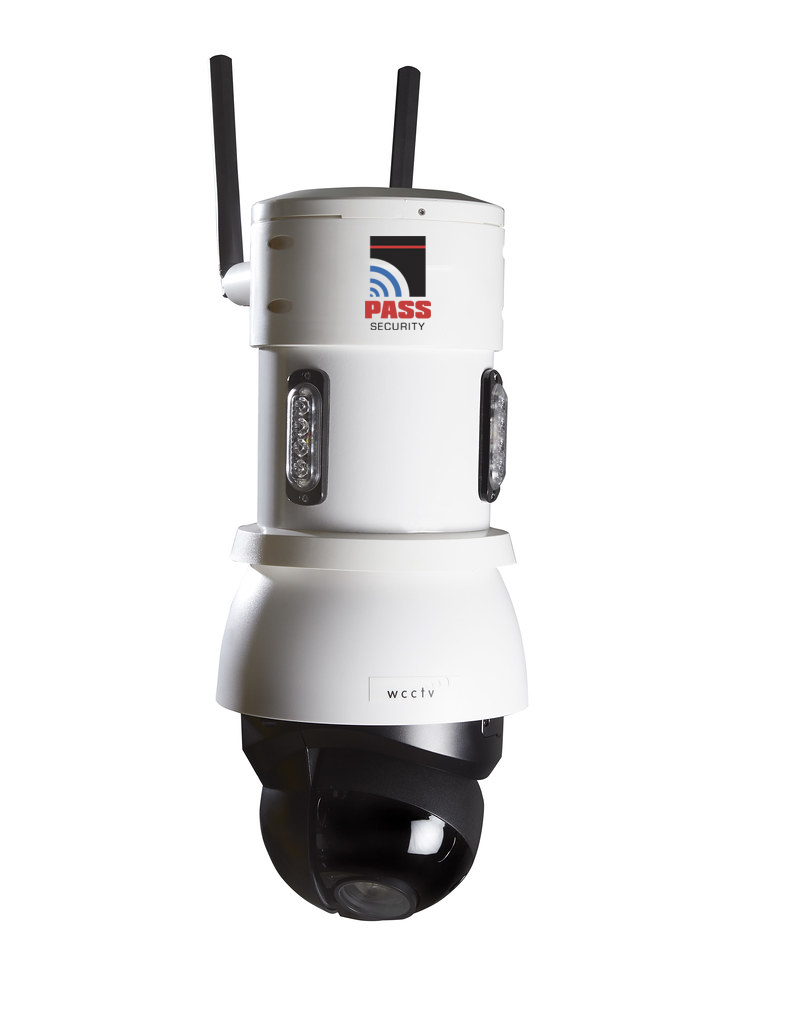 Place Pole Cameras & Mobile Security Camera Trailers Virtually Anywhere
PASS Security Remote Video Surveillance is ideally suited for off-the-grid and temporary locations throughout the St. Louis metro region, Central and Southern Illinois. Easy to transport, quick to deploy. Wherever, whenever. No need to purchase, rent them on a monthly basis.
CONSTRUCTION SITES
CRITICAL INFRASTRUCTURE
PARKING LOTS
COMMUNITY FESTIVALS & SPORTING EVENTS
TRAFFIC MONITORING
FARMER'S MARKETS & ART SHOWS
AIRPORTS & INLAND RIVER TERMINALS
ABANDONED and RENOVATED PROPERTIES
Mobile 4G Covert
Discreet Wireless Video Surveillance for Covert Operations
The PASS Mobile 4G Covert is a high-tech mobile video surveillance camera that does not look like a camera, designed to discreetly blend into its environment and deliver LIVE and recorded video via 4G LTE.
Another quality offering from PASS Security's Mobile Video Surveillance Division, the 4G Covert video security camera is an all-in-one, portable workhorse, combining a high definition PTZ camera (pan, tilt, zoom), local recording capacity (up to 4TB) and wireless transmission technology into a single, lightweight unit that is easy to install, easy to maintain, and can be moved to new locations to meet your changing requirements.
The system is ideal for rapid deployment and requires minimal supporting infrastructure for operation, allowing user to benefit from fixed-power, walk-away ease of set up.
Reduce Police Department Manpower
When the need for added security is paramount and budgets are stretched, the G4 Covert security camera is the perfect choice without compromise. Police departments use this model to augment a shortage of police officers and security personnel. This high-tech extra set of eyes can be utilized for multiple remote video surveillance applications in crime hotspots and areas associated with graffiti, illegal dumping, violence, general disorder, gang culture and drug dealing.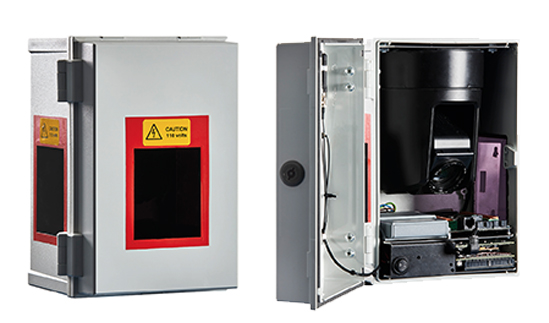 Features & Benefits:
HD Video
4G, 3G, and Wi-Fi Connectivity
Day/Night Camera
Remote Access to Video and Remote Control of PTZ
Low Power Usage
ONVIF compatible
Click HERE to view the data sheet.
Take Just a Minute to Submit the Form for a FREE Consultation
If you want more information or have a question, we want to hear from you!
Contact Us Today for a FREE Consultation!