Mobile & Remote Surveillance Security Cameras for St. Louis & Illinois
Solar-Powered Mobile Security Camera Trailers. Remote Fixed Wireless Pole Cameras.
View LIVE Streaming Video on Phone, PC or Tablet. Receive SMS & Email Alerts. Dispatch Police. Audio Talk-Down & Floodlights.
Protect Remote Properties. Move From Site to Site.

Parking Lots, Crime Hotspots, Outdoor Storage Facilities, Schools, Government, Construction Sites, Remote Infrastructure, Enternainment & Sports Venues.
Two-Way Audio Speakers for LIVE Talk-Down or Recorded Message. Strobe and Floodlights, Alarm.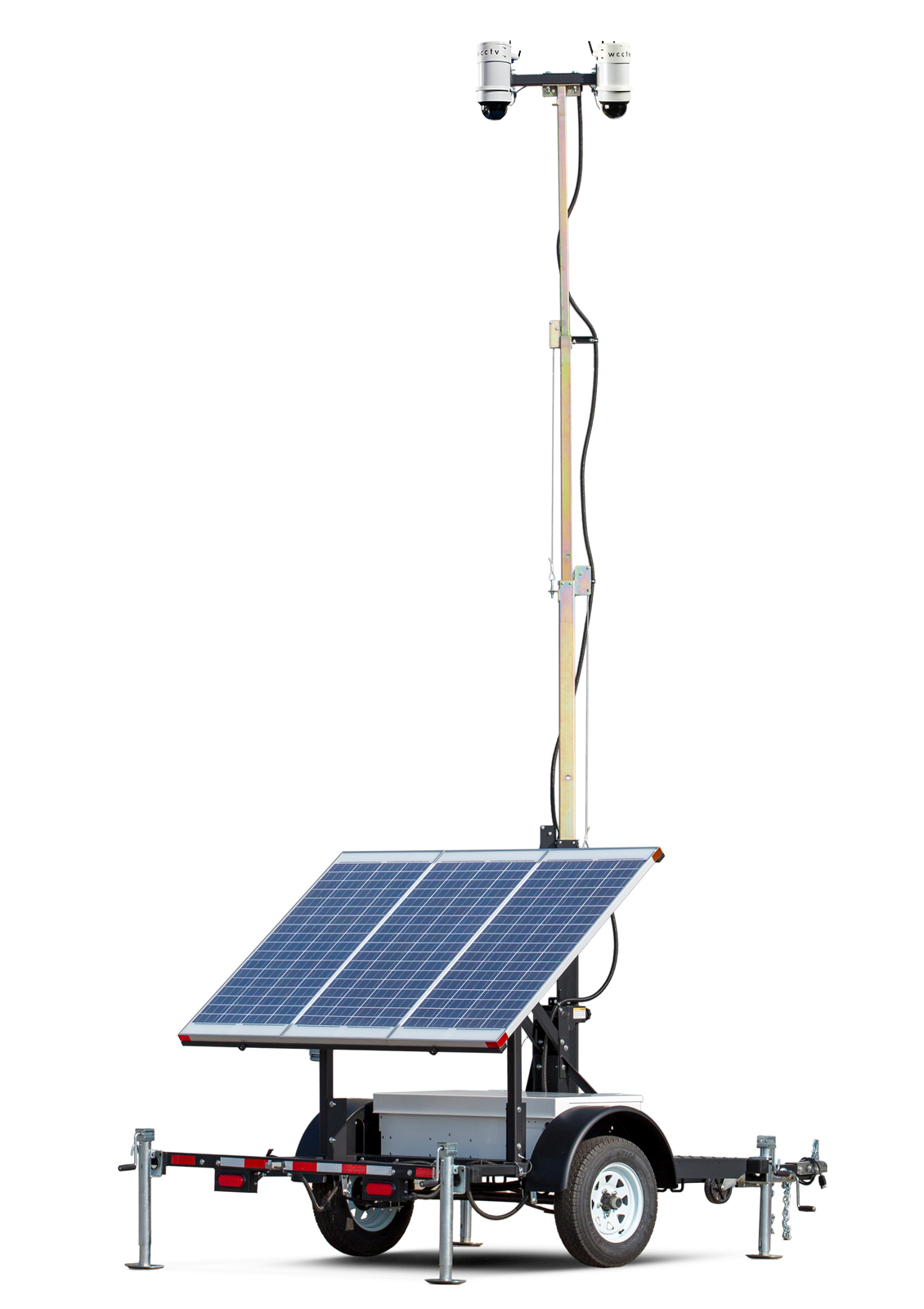 Remote Mobile Solar Security Camera Trailer
No Wires, Power or Internet Required
Entirely self-contained, deploys in 30 minutes
600 Watt solar panel with 460 AH battery bank capacity
Compact, easy to transport, 1,800 lbs.
Telescoping 26′ 4″ camera pole
70-120 degree high-resolution horizontal FOV
58 degree (PTZ) horizontal FOV per camera
Maximum streaming resolution 1920×1080
Two-way loud speaker with LIVE talk-down or recorded message
Floodlight and blue/red strobe lights
3 IP cameras – choose from LPR, line crossing, human/vehicle detection
Low light capability thermal imaging & IR illumination
Remote camera configuration
IR capability
SMS & email alert notifications
On-board GPS Locators for peace of mind and video location verification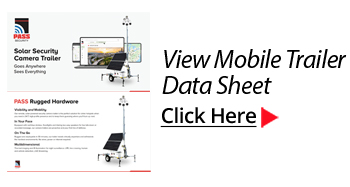 Customer Success Story!
"During an 18-month construction project at the Art Museum, PASS Security's mobile security trailer significantly reduced construction theft on our 15-acre site in Houston, Texas. In addition, the combined remote monitoring and advanced technology-assisted construction site management operationally by proactively notifying management of unplanned staff on-site surprises. Camera analytics thermal technology and its robust design made all the difference compared to other systems we've used." 
Brian Evetts, CEO Promontory Insights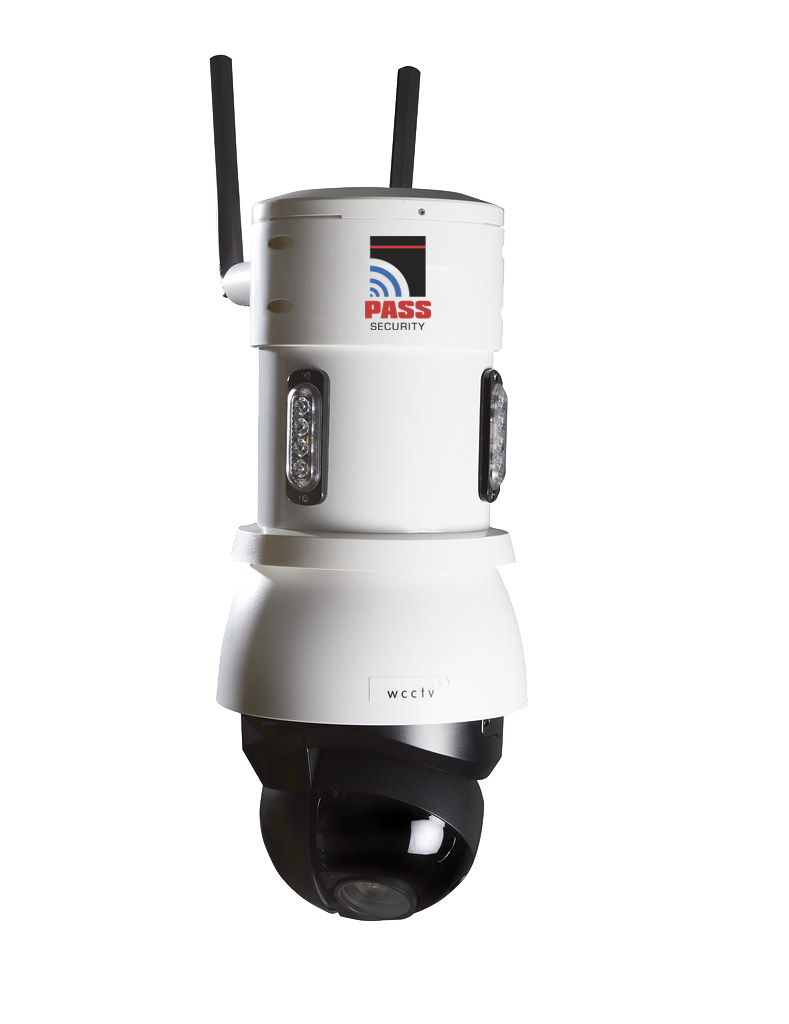 Remote Security Camera with Blue Light
Remote Viewing with Wi-Fi
Easy to install and easy to maintain
High definition video (up to 1080p)
4G LTE, 3G, Wi-Fi and IP connectivity
Remotely access live and recorded footage via smartphone, tablet, PC
Receive text & email alerts
Remote camera configuration
Up to 4TB internal storage
2MP day/night/IR camera
High-speed live streaming
Built-in auto-tracking camera presets
Low light capability
Advance video AI analytics
High-speed live streaming – up to 25 FPS
110 AC power or solar
Move from location to location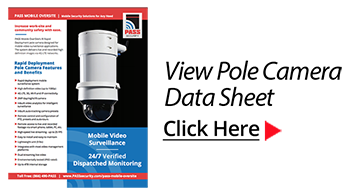 Stop Crime! Protect What is Rightfully Yours. Don't be a News Story.
Call or Email us Today & Let's Talk!
Additional Business Security Solutions We Offer
Industries We Protect
We understand that each industry and business is unique. This is why we take the time to meet with our customers face to face, discuss their security concerns and conduct a site evaluation. Security technology is constantly evolving and improving, so communicating to you the benefits and options of different security components is critical. We are more than your business security provider, we are your security partner.