Benefits of Municipal Video Surveillance
Businesses and Local Government Relationships – The proof is in the pudding as they say, and this old maxim proves true also when it comes to the many benefits of video surveillance securit5y cameras. Once businesses realize and experience the benefits of video security camera surveillance, they typically not only become believers but vocal advocates. The perceived inconvenience and cost for initial setup of a security camera system for their business quickly disappears the first time a criminal is caught or prosecuted due to the very existence of the camera system recording the event. This is especially when live video of their business property is fed to a central security station where a trained team monitors burglar alarms and can visually verify unusual or criminal activity at the business and police are then immediately notified.
Increased Business – One of the reasons people stop frequenting certain neighborhoods or businesses is because of growing crime activity in that area. This is a serious situation because this not only concerns nonviolent shoplifting and purse snatching crimes, but violent crimes against innocent people who just happen to be in the wrong place at the wrong time. But with security surveillance cameras positioned in high-trafficked  and known risky areas, street crime is often noticeably reduced and people are encouraged to once again frequent stores, shops and restaurants, eventually increasing business activity and local revenue. New businesses are also attracted top the area as well.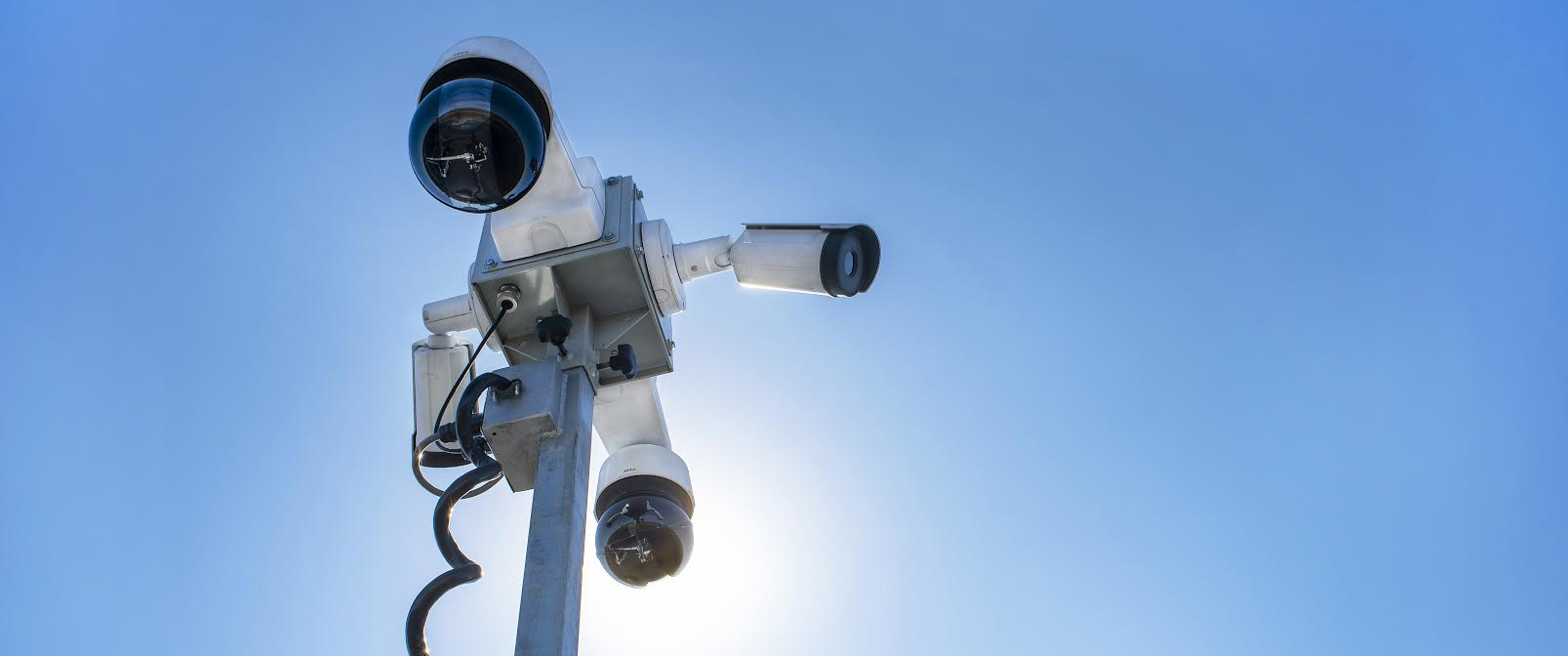 Assist Law Enforcement – Catching criminals takes a lot of manpower and manhours. Police departments are stretched thin as it is with the number of crime investigations growing on a daily basis. Following up on leads and questioning witnesses is exhaustive work and eyewitness accounts are scarce, not to mention if tracked down, firsthand eyewitness accounts are often unreliable. That's why video surveillance footage of a crime incident can often mean the difference between a solved and unsolved case, and also how quickly the crime is solved.
Increased Use of Public Spaces – Businesses are not the only beneficiaries of video surveillance camera systems in city municipalities. Public spaces, parks, open green spaces and business districts are also frequented more with the lessened threat of physical danger and more security presence.
Learn more about how we can help you choose the best video surveillance security camera system for city municipalities and how PASS Security has helped a number of municipalities in the St. Louis region make their streets and business districts safer. Mt. Vernon, IL, is a perfect case in point as is Florissant, MO.
See how we helped the Mt. Vernon, Illinois police department implement a city-wide security camera system that includes appearance recognition, license plate recognition (LPR), and crowd gathering recognition.
Contact us today if you would like more information about municipal security systems or receive a FREE consultation from a PASS Security expert. 314-241-0422 or 618-394-1144 or Email us.
Founded in 1969, PASS Security is headquartered in St. Louis, MO. and Fairview Heights, IL. We are a full-service electronic security systems integrator providing expertise in intrusion detection, video surveillance, access control systems, LIVE video monitoring for businesses, large commercial and enterprise operations. PASS also serves the residential sector with innovative SMART home automation products and services. We provide our customers with system design, engineering, installation, maintenance and monitoring services through our 24/7 local UL Listed Central Monitoring Station.
Contact Us Today for a FREE Consultation