City-Wide Video Surveillance – In REAL TIME
Whether a hard-wired CCTV camera outfit or a wireless IP video surveillance camera system is best suited for your municipality and police department, video images can be recorded and also monitored LIVE in REAL-TIME for immediate video verification of a potential crime in progress. Stop criminals in the act!
Motion sensors trigger an alarm and the event is recorded, capturing critical evidence for arrests and prosecution. LIVE monitoring means your security team or police department dispatcher can visually evaluate the event in REAL-TIME on a monitor, before responding, increasing police safety and potentially preventing a crime from taking place.
Wouldn't your police officers want to know if a gun was present on the scene and could be visually verified so they could respond appropriately and safely. 
See Mt. Vernon, IL. Case Study.
Both small and large city municipalities and rural towns will benefit from this security system featuring the latest in software video technology, as each camera can be networked together, monitoring crowd activity, specific street corners, high-crime areas, traffic flow, business districts and municipal parks and more.
AI Video Analytics is Changing the Way Police Work
Video analytics detect "Unusual Motion" activity and alerts police dispatch. Individual officers can also be alerted.
Analytics can measure crowd activity and alert police in the event of a gathering crowd.
LPR cameras record suspicious license plates and via a database are able to track a car's movement throughout the city or even nationally.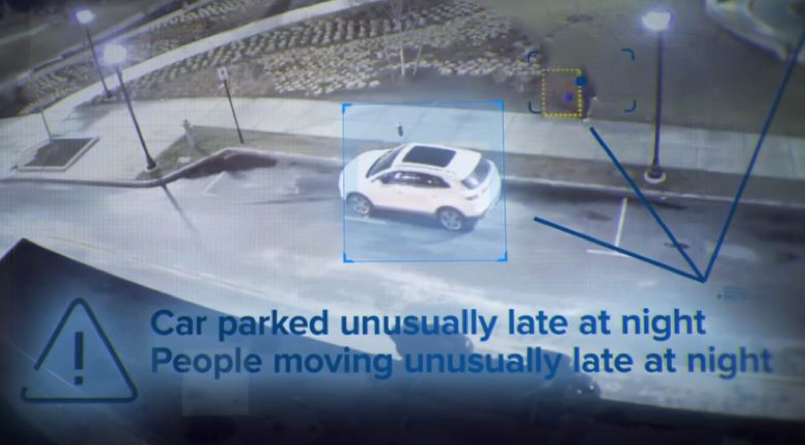 SMART video analytics detects unusual motion patterns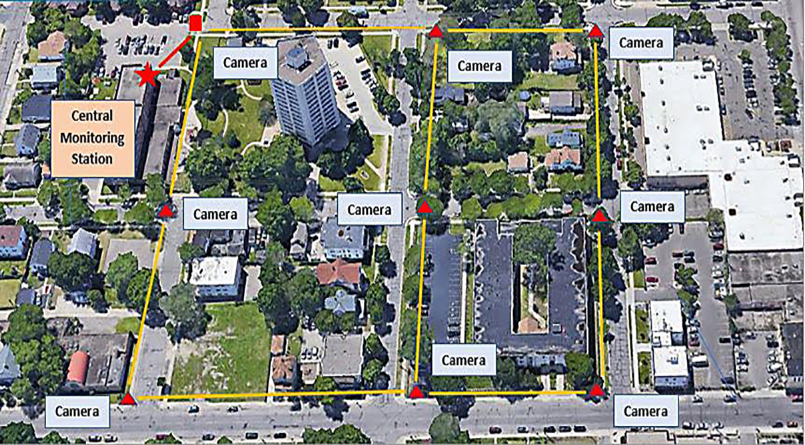 Cameras cover large areas, networking point to point
Learn More About Our City-Wide Video Surveillance. Contact Us Today!
Receive a FREE Consultation and Demonstration