PASS Security Helps Mt. Vernon Police Fight Crime
Like many small Midwestern towns, Mt. Vernon, IL., with all its charms, is not also without its problems. Drug-related crime activity is one. Gangs are another. And the usual (these days), car jackings, shootings, burglaries, larceny, loitering, and vandalism and more. In fact, Mt. Vernon was ranked the most dangerous town in Illinois by the FBI with a violent crime rate more than three times the national average and more than twice the state average. (onlyinyourstate.com)
And also like so many small Midwestern towns and larger municipalities, they do not have the manpower or budget to fight this increasing level of crime, patrolling the streets, investigation time, and most importantly,  the ability to gather strong enough evidence to successfully arrest and prosecute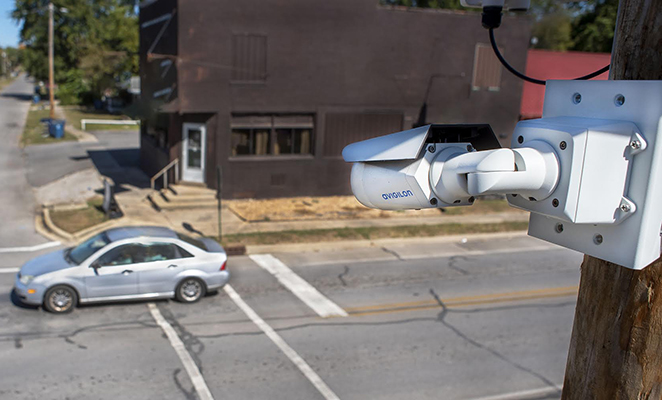 criminals. It's proven that eyewitness accounts are not as reliable as video evidence so superior video surveillance cameras was a must.
After exploring a variety of video surveillance camera systems, suppliers and security companies, Mt. Vernon reached out to PASS Security in St. Louis, Missouri with one simple question: What is the best video surveillance security camera system for police departments, and law enforcement in general, and municipalities? Having worked with the Florissant, Missouri police department for a number of years, PASS had the answer: Avigilon cameras.
Best Video Surveillance Security for Law Enforcement
Why? It's not only that Avigilon security cameras are superior to other security cameras on the market, especially for law enforcement needs, but the SMART video analytics incorporated with the camera system that offer everything from facial recognition, to crowd-gathering alerts to license plate recognition (LPR) to unusual motion activity, is what makes Avigilon security cameras the best on the market and the one that police departments should trust the most.
Not Only Fighting Crime, But Preventing Crime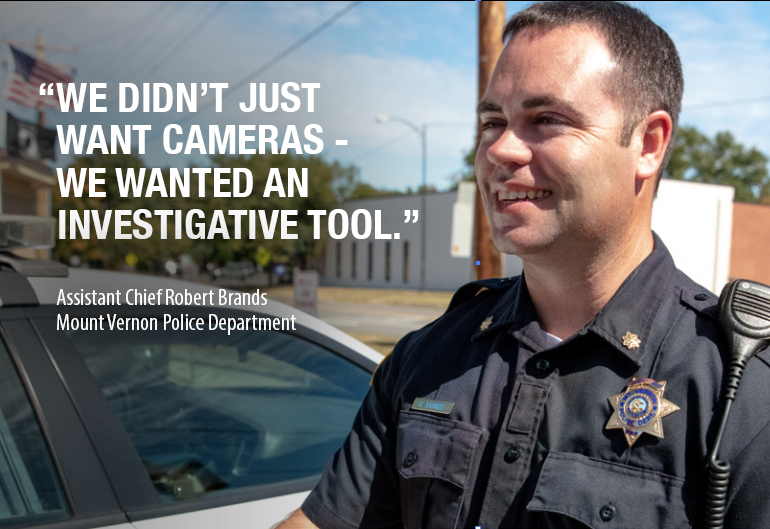 One year later, Mt. Vernon now has more than 70 video surveillance video cameras strategically placed in hot spots throughout the city and they have made a quantifiable difference in helping to not only fight crime, but even to PREVENT crimes. This game-changing observation coming from Mt. Vernon's Assistant Police Chief, Robert Brands.
Read more about the difference PASS Security has helped make in supporting Mt. Vernon law enforcement in their continuous fight against crime. It's a fascinating and enlightening story that all police departments can benefit from.
Contact us today if you would like more information about video security cameras for police departments and municipalities or receive a FREE consultation from a PASS Security expert. 314-241-0422 or 618-394-1144 or Email us.
Founded in 1969, PASS Security is headquartered in St. Louis, MO. and Fairview Heights, IL. We are a full-service electronic security systems integrator providing expertise in intrusion detection, video surveillance, access control systems, LIVE video monitoring for businesses, large commercial and enterprise operations. PASS also serves the residential sector with innovative SMART home automation products and services. We provide our customers with system design, engineering, installation, maintenance and monitoring services through our 24/7 local UL Listed Central Monitoring Station.
Read this short fascinating article about Avigilon Appearance Search and how it helps police departments and business owners stop crime.