PASS Mobile OverSite can be utilized in many different situations. For example:
Construction Site Perimeter Fencing – Keep your construction site perimeter under surveillance to help prevent accidents, theft, and other incidents.
Neighborhood Construction Sites – For some people, a neighborhood construction site is a perfect place for a party, an illegal dumping ground, or a secluded location to commit other crimes.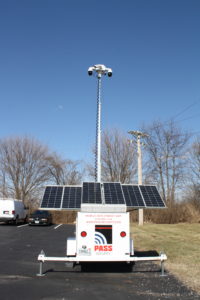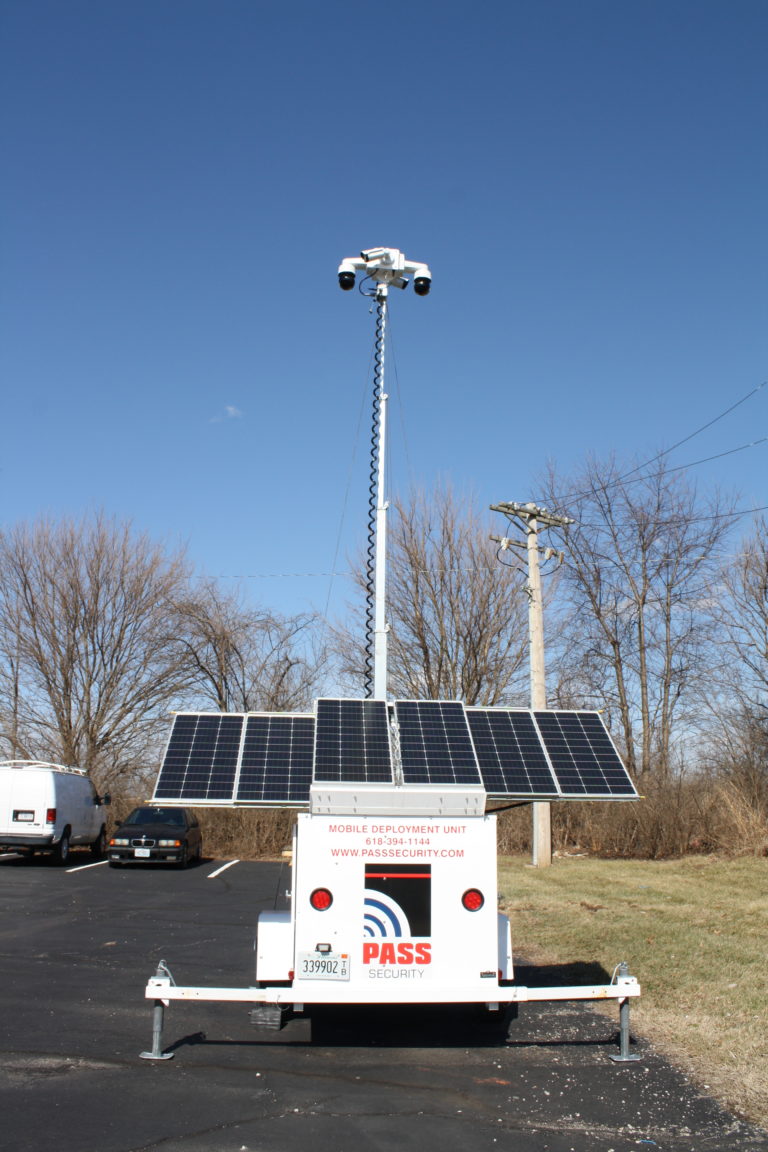 High-quality remote video surveillance and monitoring for community events, construction sites, and more. The PASS Mobile OverSite Solar Trailer is an autonomously-powered mobile video surveillance system that can be rapidly deployed at practically any location, providing security for remote sites, short-term events or off-grid locations on a temporary or permanent basis. It takes just minutes to install the PASS Mobile OverSite Trailer at your locations, and it can easily be moved to new locations as your sites develop or applications change. It is an ideal surveillance solution for locations without any fixed infrastructure for power or video transmission. The trailer is fitted with up to 4 IP cameras that have been specifically designed to deliver live and recorded video securely and efficiently via 4G LTE networks. Live and recorded footage can be accessed via wireless networks including 4G LTE, 3G and Wi-Fi connectivitiy, allowing users to remotely view and download the video via mobile devices (smartphone, tablet, laptop, or PC) or via an existing video management system. Features and Benefits
All-in-one rapid deployment mobile surveillance trailer
4G LTE, 3G, Wi-Fi connectivity
Compact and easy to transport
High definition video with near 360 degree surveillance
For more information click HERE.