We mobilized our video surveillance camera trailer as part of the security team at the Florissant Valley Festival of Flowers, May 3 – May 5. Our Rapid Deployment Unit was operating during the festival, sending live video feed to the Florissant police department and festival security. Our mobile security camera trailers can be set up virtually anywhere in less than an hour. Our mobile security trailers are available for short-term rentals, like the weekend at the Valley of the Flowers Festival, or long term leasing (for example: a construction site), and even for purchase.
See more details HERE.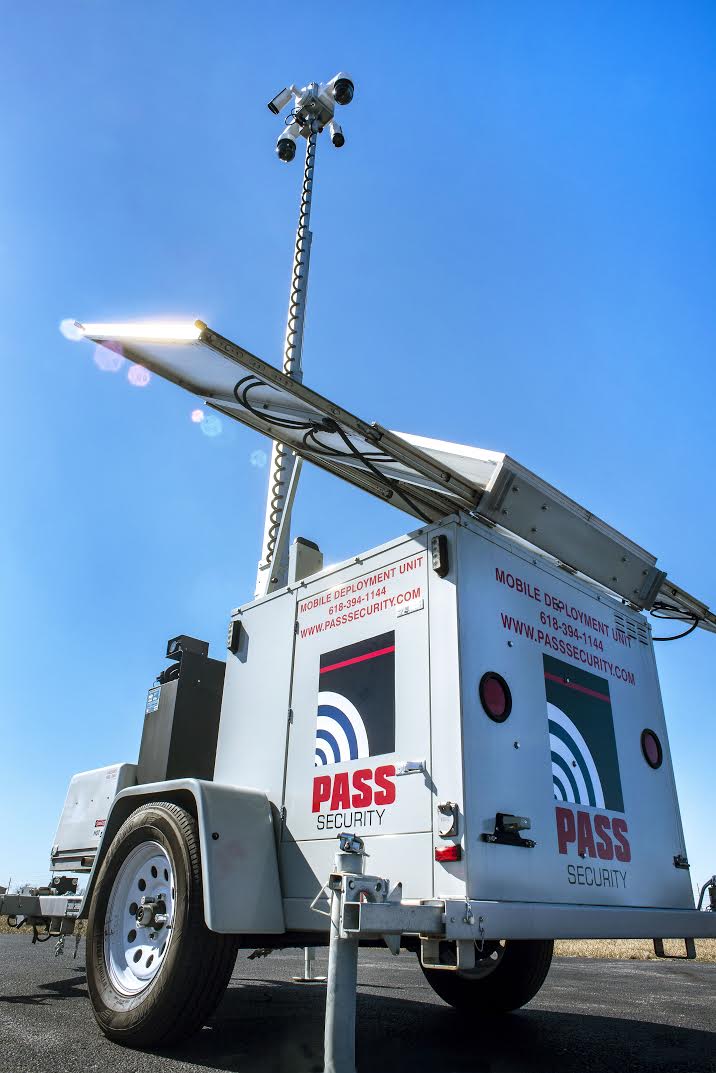 Contact us today if you would like a FREE consultation on a video surveillance system for your business. 314-241-0422 or 618-394-1144 or Email Us.
Founded in 1969, PASS Security is headquartered in St. Louis, MO. and Fairview Heights, IL. We are a full-service electronic security systems integrator providing expertise in intrusion detection, video surveillance, access control systems, LIVE video monitoring for businesses, large commercial and enterprise operations. PASS also serves the residential sector with innovative SMART home automation products and services. We provide our customers with system design, engineering, installation, maintenance and monitoring services through our 24/7 local UL Listed Central Monitoring Station.