PASS Security offers emergency phone systems to help protect the public in the St. Louis area. These emergency phones can be found on college campuses, in parking areas, and along walking paths. Some of the phone towers have cameras attached for additional security. The phones are programmed to call local first responders or a dedicated security department of our customer's choosing. Below are examples of different types of emergency phones available. For more information, or to request a quote please call 314-241-0422 or 618-394-1144.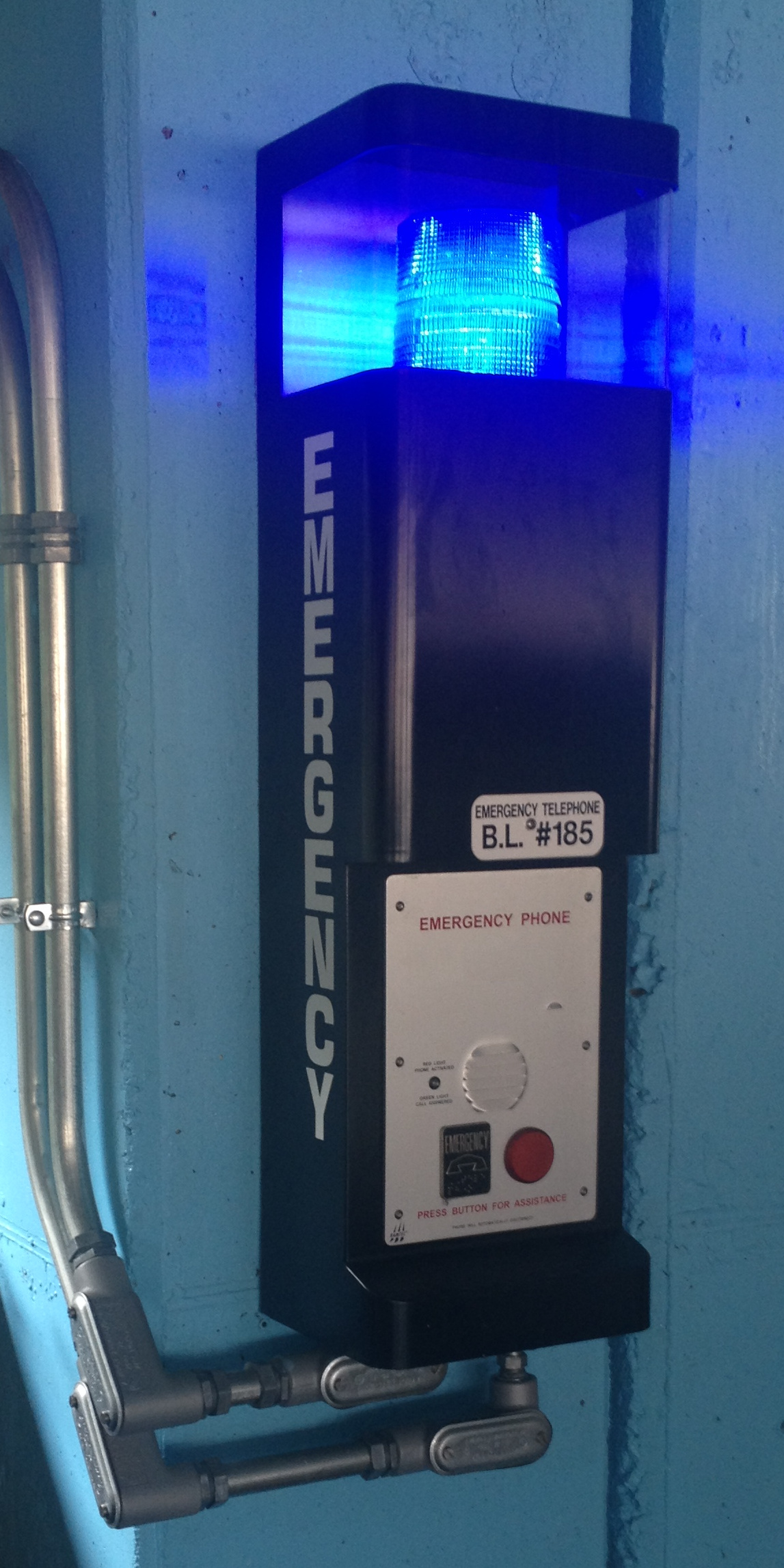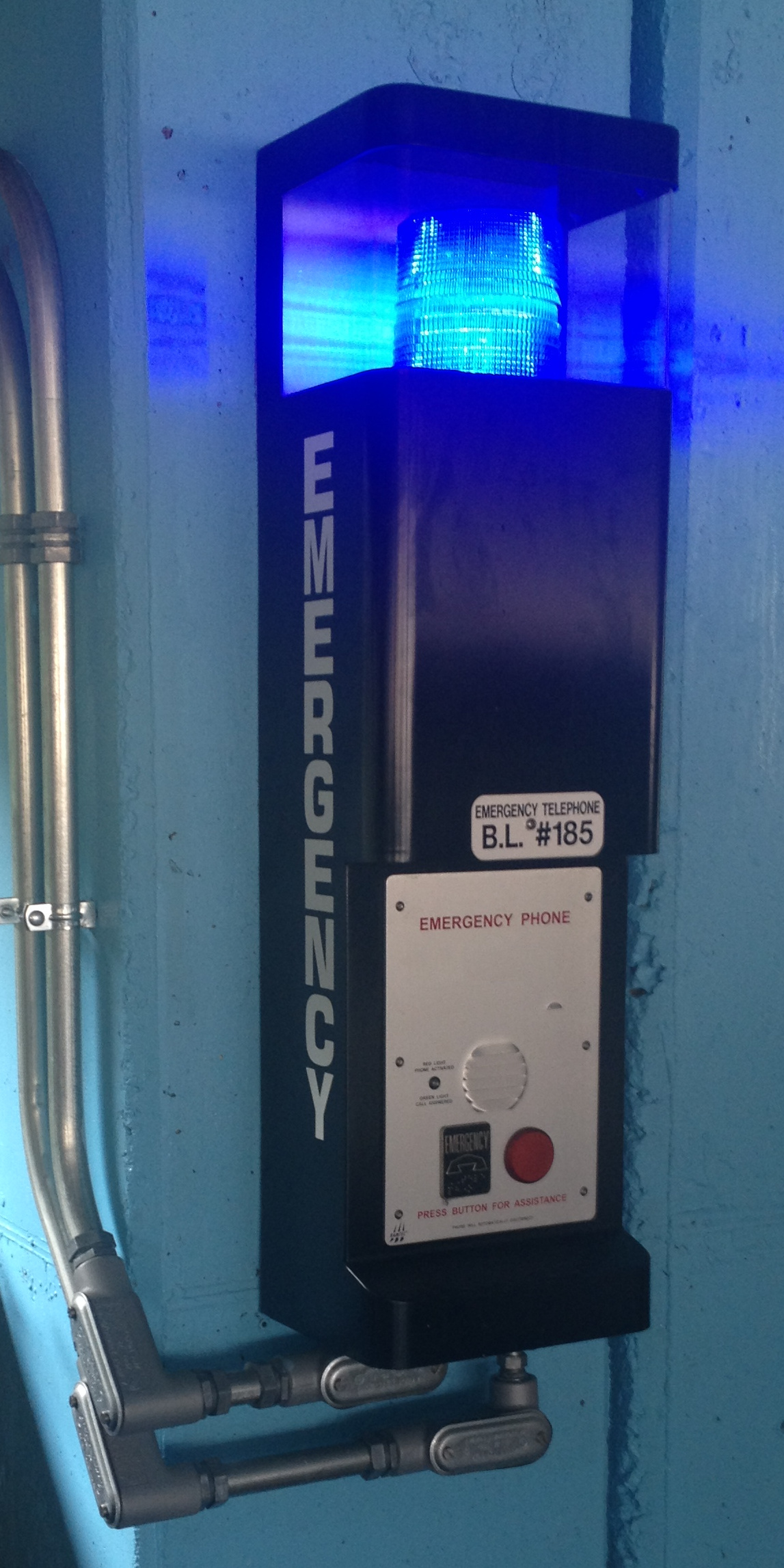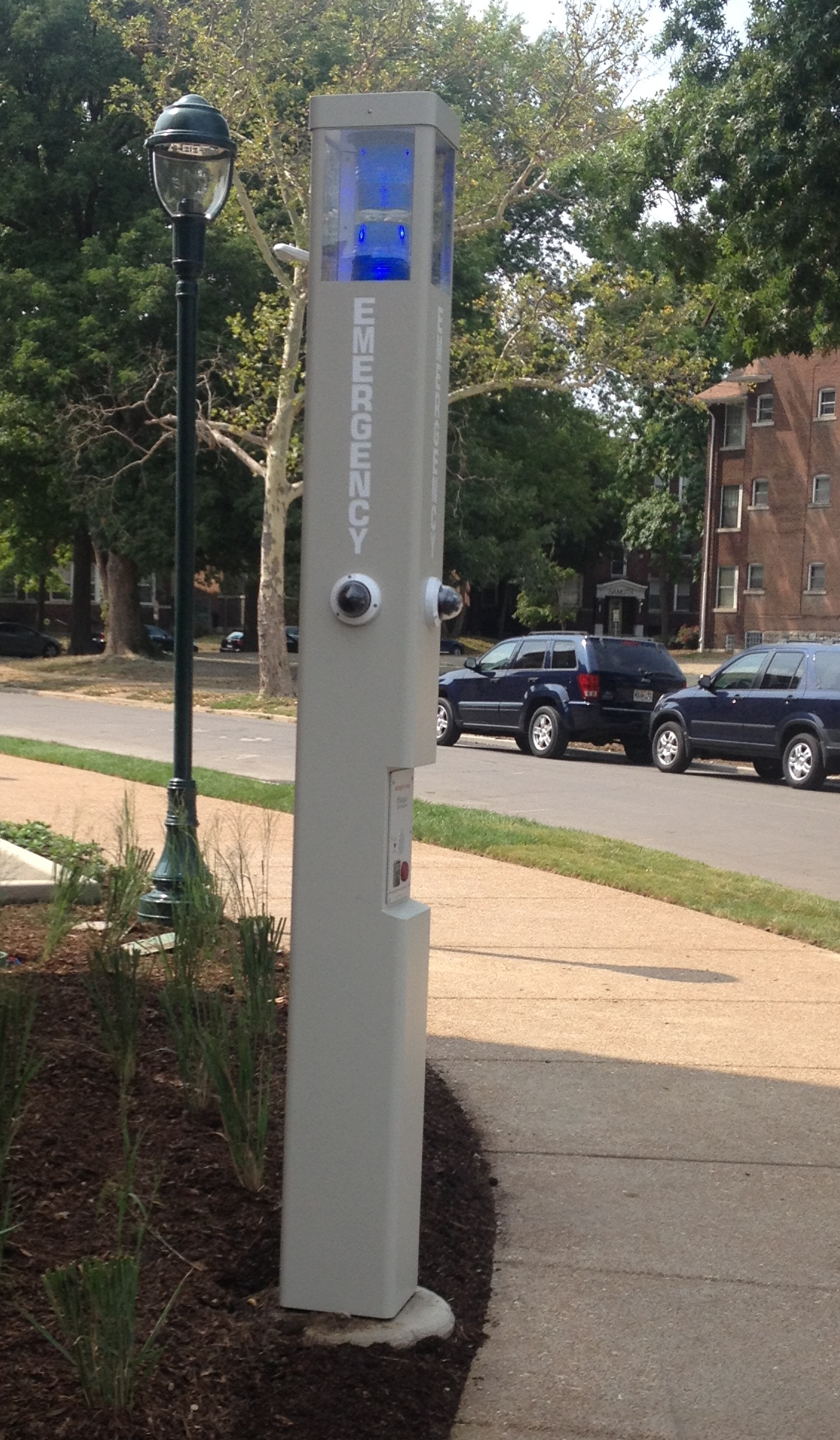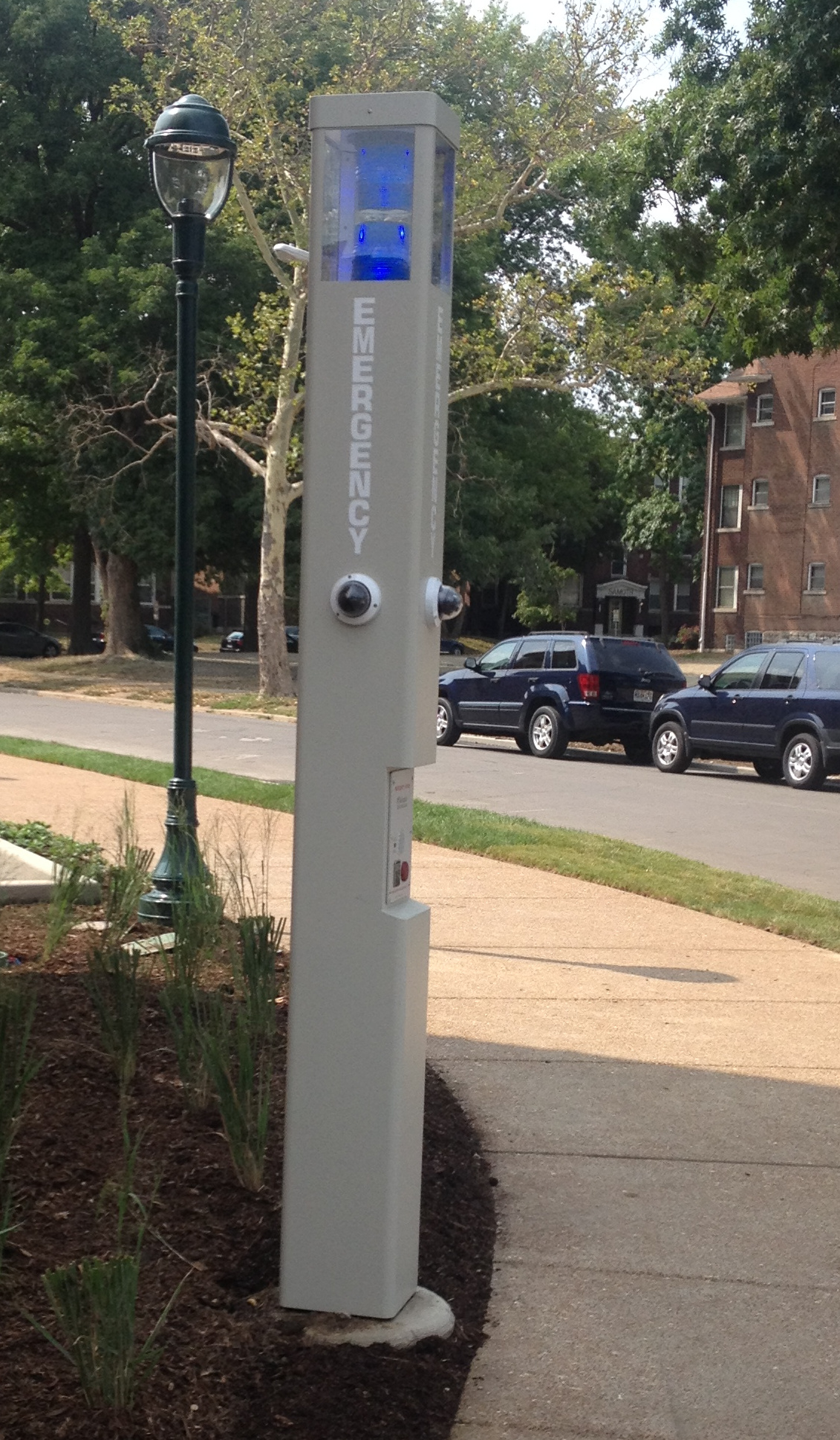 An emergency phone with cameras installed at an average face height.
Contact us today if you would like a FREE consultation on a video surveillance system for your business. 314-241-0422 or 618-394-1144 or Email Us.
Founded in 1969, PASS Security is headquartered in St. Louis, MO. and Fairview Heights, IL. We are a full-service electronic security systems integrator providing expertise in intrusion detection, video surveillance, access control systems, LIVE video monitoring for businesses, large commercial and enterprise operations. PASS also serves the residential sector with innovative SMART home automation products and services. We provide our customers with system design, engineering, installation, maintenance and monitoring services through our 24/7 local UL Listed Central Monitoring Station.