You Need Security Solutions
You Also Need Choices – We Have Both
City municipalities differ in a multitude of ways, from population demographics to budget constraints. Your security issues and the problems your city faces might differ from your closest neighboring municipality or even a town in the next county.
We work with large city municipalities, municipal police departments, and small outlying towns in the St. Louis Metro area and Central and Southern Illinois, designing security systems that save manpower, financial resources and even help solve and prevent crimes. (see Mt. Vernon, IL. Police Department case study)
There is no "one size fits all" solution and this is where PASS Security can help you choose the best security system solutions for your city municipality and police department.
Best Security System Choices to Meet Your City's Needs
City-Wide –

WIRELESS & HARDWIRED

 Networked Security System
Standalone –

WIRELESS

Security Pole Cameras
Mobile –

WIRELESS

Security Camera Trailers
Electronic –

WIRELESS

Locks to Replace Mechanical Keyed Locks
What works for one city may not be the best security solution for yours. That's why PASS Security offers a number of security solution choices at different price points for different purposes using trusted security hardware from Motorola, Avigilon, Medeco and other trusted hardware and software security technology manufacturers.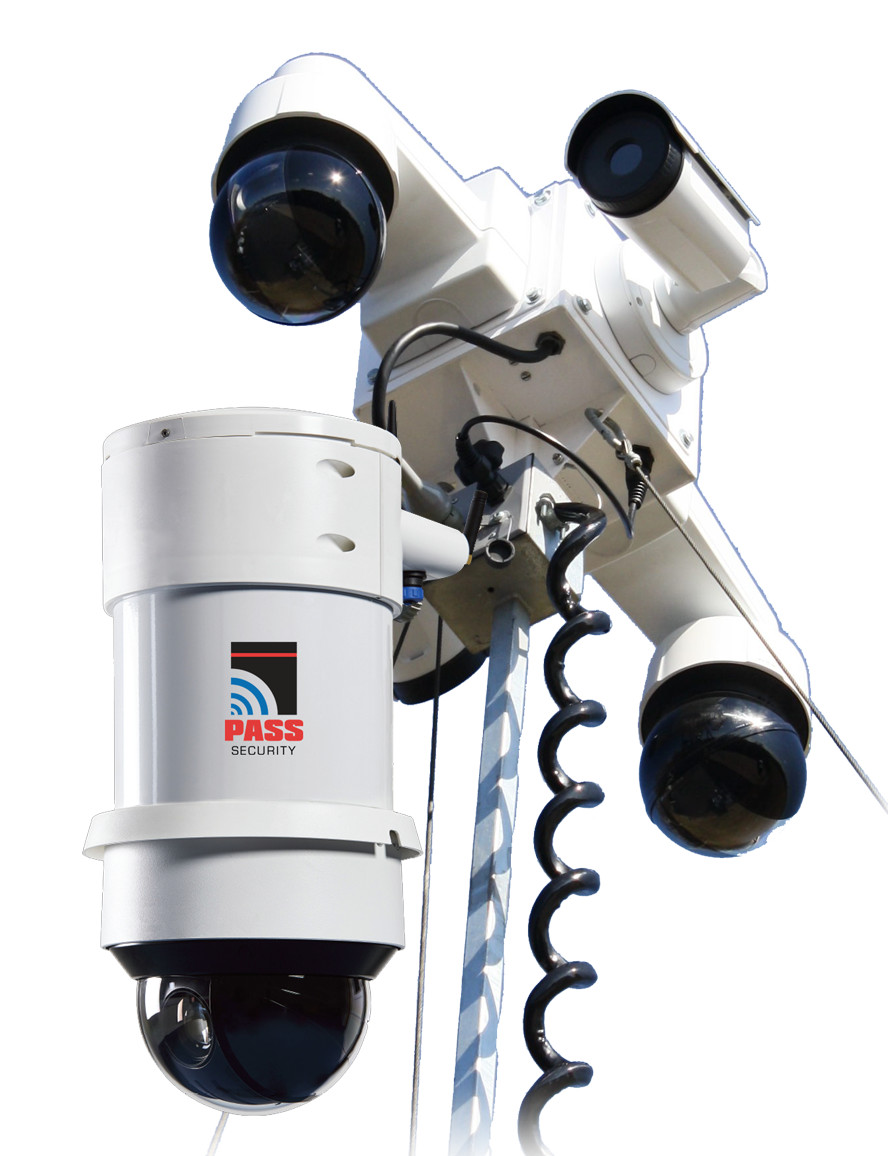 PASS Security Helps Mt. Vernon Police Solve Crimes
Since designing and installing our camera system network in Mt. Vernon, IL, the police have experienced tremendous success in using video to solve crimes, evaluate crime activity in progress, and even prevent crimes. Residents love it too!
Smart Video Analytics Saves Time, Manpower & Resources
Our SMART security system video surveillance analytics, coupled with LIVE VIDEO MONITORING, allows you to start investigating a criminal event, lost persons, vehicle-involved crime activity IMMEDIATELY. Don't waste costly manhours reviewing hundreds of hours of videotape when you could be catching criminals in the act.
LPR (license plate recognition), tracks vehicles municipal-wide or nationwide

Video Appearance searches database for exact same people & vehicles

Crowd recognition alerts police when groups of people are gathering

Unusual Motion Recognition detects broken patterns in behavior or activity
"We didn't just want cameras – we wanted an investigative tool…when alerts occur, we can see what's happening live and then send an officer to the area if needed to address or even prevent an incident"

Assistant Chief, Robert Brands / Mount Vernon, IL, Police Department
We Can Customize Security
Solutions for Your Municipality
Call, email or complete the form below and let's talk.
Contact PASS Today To Get Started