St. Louis area hospitals walk a tightrope each day, balancing the need to maintain a functional level of public accessibility while also guarding against unauthorized building access, and theft of medications and sensitive patient information. Workplace violence in the healthcare industry is also a huge growing concern and a very real threat in hospitals today, much higher than most other industries.
While many companies concentrate more heavily on cybersecurity today, and with good reason, St. Louis area hospitals and health centers know all too well that physical security can be an even bigger challenge because of its unpredictability and the need to protect multiple areas of the hospital complex most vulnerable to criminal activity and violence. Fluid and unobtrusive hospital security is compounded further by the fact that hospitals are an extremely fast-paced work environment, with staff, patients, visitors, emergency personnel and vendors moving in what seems like all directions at all times.
Designating Hospital Security Zones
Needless to say, it is imperative that hospital pharmacies and pharmaceutical storage areas remain secure against unauthorized outside visitors and hospital staff, with well-designed access control systems in place to track employee activity in and out of specific areas of the hospital, as well as determining which employees have or need access to certain areas and which do not.
Quarantined areas and secure wards, emergency rooms, offices and even hallways, are all susceptible to acts of violence, vandalism and theft. Outdoor hospital grounds, especially parking lots and garages, are also areas of great concern when designing and implementing an integrated security system for your hospital.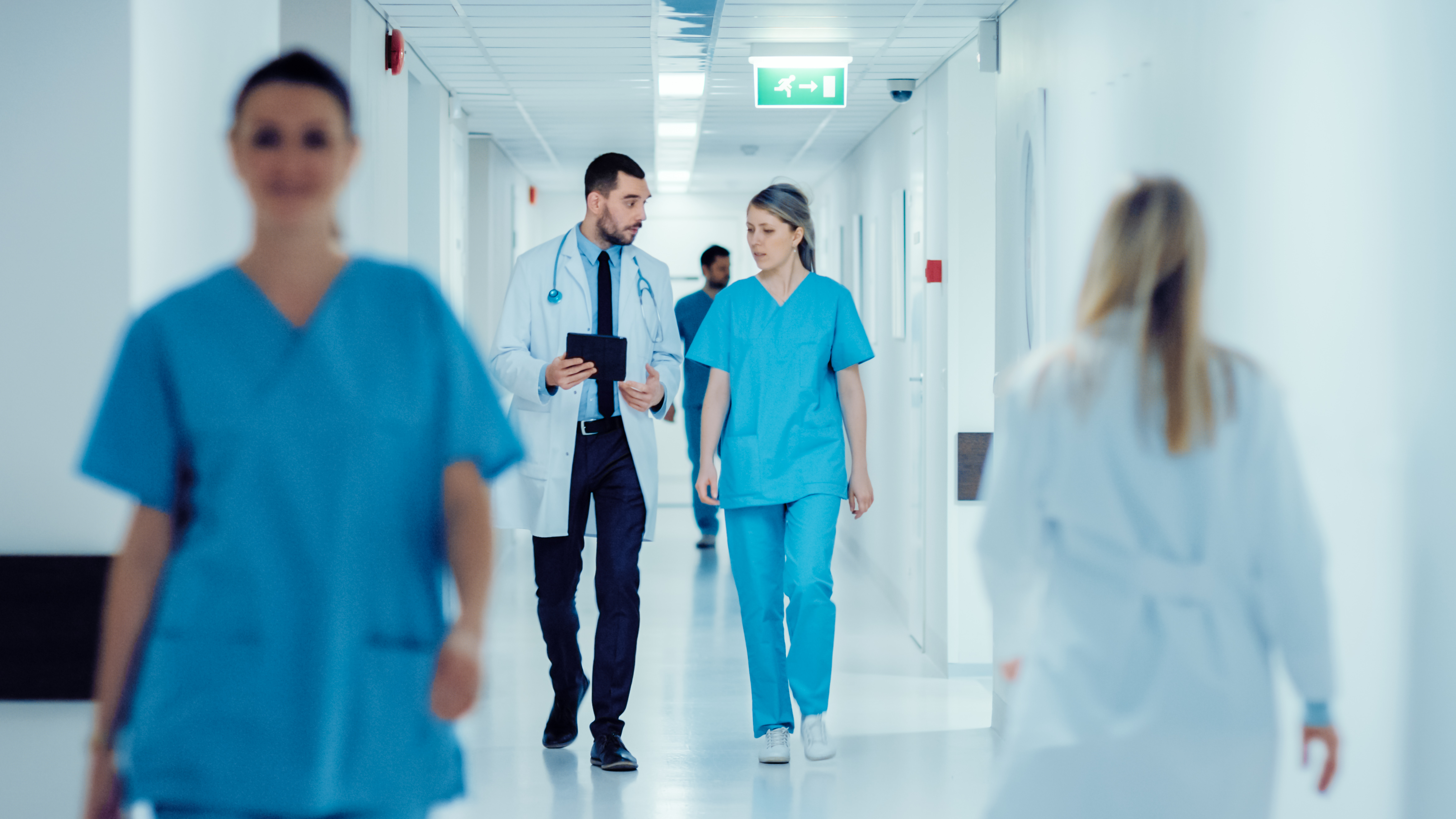 The Need for More Than Security Cameras
Each area in a hospital needs to be evaluated for its potential risk and for the most effective security solution, whether that be an access control security system, video surveillance security cameras, panic buttons or lockdown systems. Security cameras for hospitals is a great start, but typically it is a combination and integration of all components that make for the most effective and safest solution.
PASS Security works with a number of St. Louis Metro area, Central & Southern Illinois hospitals and healthcare facilities, consulting, designing, installing and maintaining integrated security systems that focus on all points of entry, interior security zones and passageways, as well as parking lots.
Contact us today for a FREE security consultation and evaluation. Or call to speak with a PASS security expert. 314-241-0422 or 618-394-1144.
Founded in 1969, PASS Security is headquartered in St. Louis, MO. and Fairview Heights, IL. We are a full-service electronic security systems integrator providing expertise in intrusion detection, video surveillance, access control systems, LIVE video monitoring for businesses, large commercial and enterprise operations. PASS also serves the residential sector with innovative SMART home automation products and services. We provide our customers with system design, engineering, installation, maintenance and monitoring services through our 24/7 local UL Listed Central Monitoring Station.