Preventing your commercial business from being burglarized is one-third common sense, one-third self-education, one-third thinking like a burglar.
It's in your best interest to think like a burglar and put yourself in that mindset. Burglars look for low hanging fruit. Unless it is the Hope Diamond they're after, burglars casing businesses and commercial property look for opportunity, easy access. Unlike in the movies where villains case businesses for weeks and take notes and photos, many burglaries are random acts of "What's behind door number 1?" Don't make it easy for them.
It can be as simple as a potential burglar walking past your business after hours and checking your doors to see if they're locked or casually trying to jimmy a side or back window. Burglars don't want to work that hard, that's why they're burglars and don't have real jobs. Makes sense. They want you to make things easy for them by rolling out the burglar red carpet and plundering away!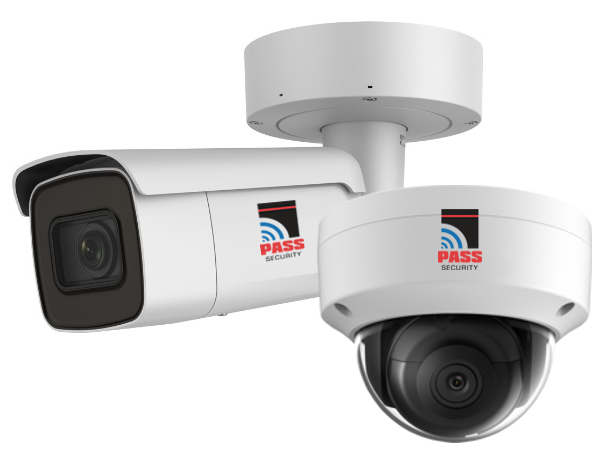 TIPS TO HELP PREVENT YOUR BUSINESS FROM BEING RIPPED OFF
Your job is to make entry into your business as difficult as possible and to look as uninviting as possible.
Doors
At the very least, make sure you have updated locks that are in working condition. Pay particular attention to rear entry doors, which should be of heavy construction, preferably without windows. The old school approach but still kind of effective for your back or side (non-public) door, is to place a bar in u-brackets to secure the door to the frame. It will look a little like the Alamo, but it can't hurt. There are better ways though. If doors have windows, don't cover with advertising or posters, preventing witnesses from identifying your neighborhood thief.
Lighting
All entryways need to be sufficiently illuminated. Leave lights on strategically throughout your business so outsiders, including the police, can see inside and witness any untoward activity (people stealing from you). Again, make sure windows are not covered up so the inside of your business is observable from the outside.
Locks
This is a no-brainer, but it's worth mentioning: make sure ALL doors and windows are secured with the best possible locks you can afford. There is no such thing as a burglar-proof lock, but the harder it is to gain entry, the longer it will take for a would-be burglar to fumble about and the more of a deterrent your lock will become. Remember, burglars are lazy by nature. They want things made easy. Don't do them any favors.
Windows
Burglars are looking for unsecured windows at your business without fencing or metal bars. The older the window the better, easier to jimmy or break the glass. Do not put valuable merchandise near the window within view. This is just one more temptation for a burglar.
Roof
The roof is often overlooked by business owners, but not thieves, you can bet. The roof is a great place to work for a burglar because of minimal visual expose. Burglars are freer to walk about on roofs without drawing attention. Make sure skylights, ventilation and access hatches are secure, preferably from the inside.
Security Alarm System for Your Business
Above all else, have a professional commercial alarm system installed by a reputable security alarm company. Ask a fellow business owner for a reference or Google "best business security companies near me," or "best burglar alarm companies near me".
There are many products available that will help secure the weak entry points to your business that your security provider can review with you depending on your needs.
Best Security Devices to Guard Against Your Business Being Burglarized
Glass Break Detector
Door & Window Security Contact
Indoor Security Motion Detector
Outdoor Security Motion Detector
Motion Detector with Video Surveillance Security Camera
Access Control System (swipe card/key fob)
Video Intrusion
24/7 Security Monitoring Station
Most importantly of all, put your plan into action. Call a reliable business security company today to meet with you and assess your current situation and possible needs. They will devise a strategy and design a system to help keep your business safe from burglars. Burglary prevention has come a long way since the invention of the lock and key, take advantage of some of the cool and very effective security products available today.
Read this interesting article about how to support your security guard team with the best electronic security systems.
Contact us today if you would like more information about how to make your business safer and more secure or receive a FREE consultation from a PASS Security expert. 314-241-0422 or 618-394-1144.
Founded in 1969, PASS Security is headquartered in St. Louis, MO. and Fairview Heights, IL. We are a full-service electronic security systems integrator providing expertise in intrusion detection, video surveillance, access control systems, LIVE video monitoring for businesses, large commercial and enterprise operations. PASS also serves the residential sector with innovative SMART home automation products and services. We provide our customers with system design, engineering, installation, maintenance and monitoring services through our 24/7 local UL Listed Central Monitoring Station.