Catalytic converter theft is still a growing trend in the Greater St. Louis Area and Illinois communities across the river. The latest victim was an RV center in St. Charles, Missouri where thieves cut their way through a tall commercial chain link fence and cut off catalytic convertors from 15 recreational vehicles. Catalytic converter replace for RV owners is not a cheap date, costing upwards of $2,500.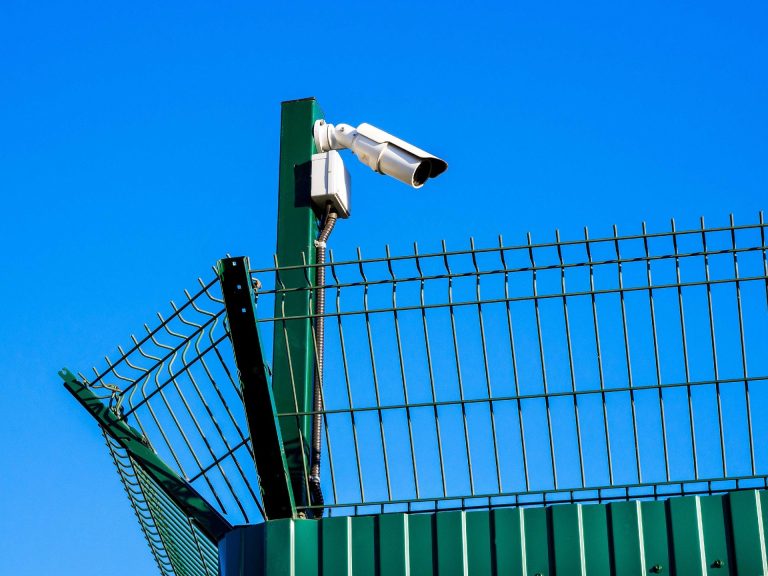 Unfortunately, for this RV center, video surveillance security cameras did not get footage of the thieves so they have no video evidence or information to share with St. Charles police.
Today the business owner's security company is installing additional outdoor security cameras in "blind spots" in specific area throughout the parking lot area to try and stop future catalytic converter theft.
As catalytic convertor thefts increase on shopping mall parking lots, car dealer lots, autobody shops, grocery store parking lots, residential streets in St. Louis Metro and Illinois neighborhoods, frustrations mount for vehicle crime victims who find themselves with no other choice than to shovel out hundreds and even thousands of dollars to replace valuable and costly stolen catalytic converters; an expense they had not budgeted for.
Although frustrated business owners do have the best of intentions contracting with their local security company for the installation of additional security cameras throughout the business property and covering all the "blind spots," a great strategy in order to capture footage of future catalytic converter thieves to share with local police departments to examine after the crime has occurred, the installation of more video surveillance security cameras  without LIVE monitoring will never catch thieves in the progress of the crime or stop the crime from happening in the first place.
If preventing break-ins and vandalism on your commercial property is your top priority, then installing an outdoor perimeter intruder alarm system connected to a UL Listed LIVE central monitoring station is your best defense.
Not only does this system, which PASS Security and install in one day, capture footage of thieves on your property, but it can actually help prevent crimes because our smart cameras will send an alert to our security monitoring station where our certified security agents can actually see the intruders in action, verify the event, and then call local police. LIVE security camera monitoring also helps minimize annoying false alarms because our security agents visually verify the crime in progress so police know the emergency alarm call they are responding to is legitimate and not simply a stray animal wandering the property.
PASS Security's video surveillance camera systems linked to our LIVE security monitoring is specifically designed for protecting commercial property perimeter fence lines from dusk to dawn when business owners are most vulnerable to theft.
PASS Security's outdoor security camera surveillance and LIVE video monitoring is a less costly security system investment than hiring pricey security guards who can cost as much as $140 an hour.
Our night vision thermal surveillance security cameras operate 24/7, in all weather climates, including blowing snow and freezing rain, and they never call in sick or ask for time off. These smart security cameras are equipped with advanced artificial intelligence video analytics to that can isolate and track people or cars and then send an alert to our 24/7 monitoring station where one of our certified security monitoring agents can visually identify and confirm an intruder and immediately dispatch police or other security personnel.
The added benefit is that because our video verification security system – meaning having human eyes onsite throughout the night, and intruders visually verified at our alarm monitoring station – police response times are typically much faster, which increases the odds of thieves being stopped before your property is vandalized or stolen.
Founded in 1969, PASS Security is headquartered in St. Louis, MO. and Fairview Heights, IL. We are a premiere, local full-service electronic security systems company, providing over 50 years of expertise in intrusion detection alarm systems, video surveillance, access control systems, and LIVE video monitoring for businesses, and large commercial and enterprise operations. PASS Security certified technicians are trusted by thousands of home owners for the installation of  the best security systems for homes, and offer a wide range of residential security solutions,  from innovative SMART home automatic lighting controls and access control systems for entry doors, doorbell porch cameras, to home smoke detectors, carbon monoxide detectors and outdoor security cameras equipped with motion sensors and night vision capabilities. If 24 – 7 security for your business or home is your priority, PASS Security is your solution. We have consistently been recognized in the St. Louis Metro Area and Illinois as the best local security company since 1969 for commercial and home security camera system installation, and all other security products and services.