It seems lately that every news broadcast has a story about another organized catalytic convertor heist taking place somewhere in the St. Louis area. The latest incident was an RV center in St. Charles where thieves cut their way through an imposingly tall chain link fence and successfully stole catalytic convertors from 15 RVs. 15! At $800 to $1,500 a pop, that's hit to the pocketbook.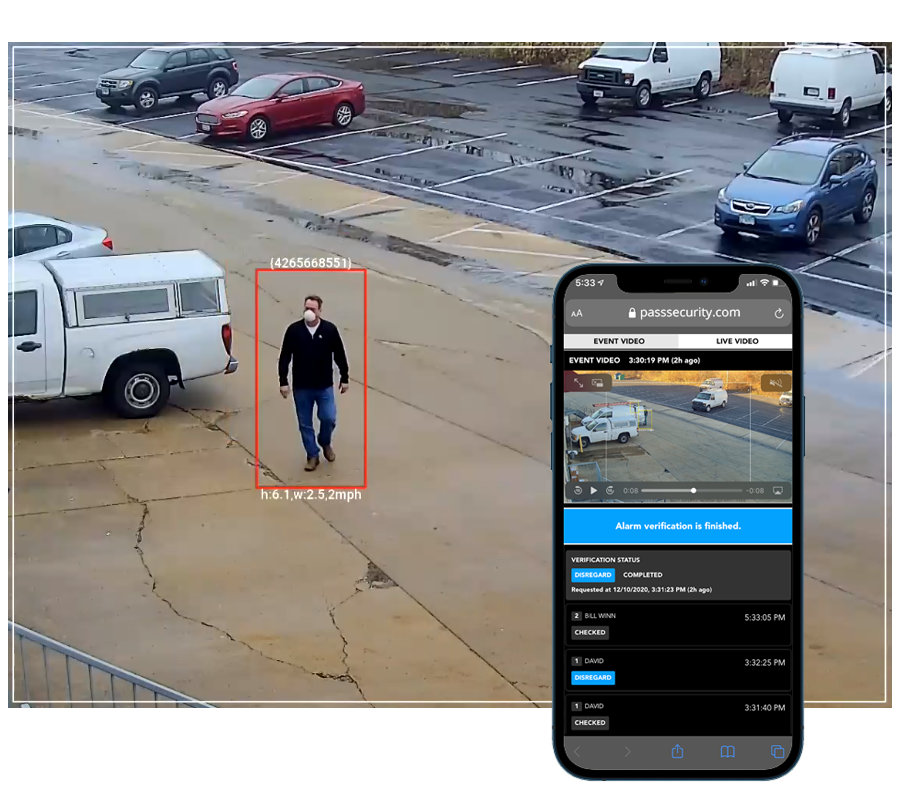 Unfortunately, video surveillance security cameras did not get footage of the thieves so they are adding more security cameras to their commercial property as we speak. Which is still less expensive than hiring security guards 24/7.
As catalytic convertor thefts become more common place at St. Louis area and Illinois shopping malls, car dealer lots, neighborhood streets and auto repair businesses, it's the best time for businesses to make a more serious effort at protecting their property and inventory, and their customer's property as well, by implementing an outdoor video surveillance security camera system on their business property. But, and this is a big "but," it has to be the right kind of security camera system, one specifically designed to protect the outside property area of a business, otherwise business owners will simply be throwing good money after bad by installing simple motion detectors or security cameras without LIVE monitoring capabilities.
PASS Security's Electronic Guard is like having virtual security guards on your property 24/7. Considered the industry's best business video surveillance security camera system for outdoor usage, this military-grade security detection system is monitored LIVE so it catches thieves IN THE ACT. Advanced artificial intelligent video analytics can actually track a human being or car, capture the crime on video, feed video to PASS Security's own 24/7 monitoring station in St. Louis County where our security professionals visually identify a security breach and then alert police. It is exactly because of this video verification process – having human eyes on the criminal act – that police response is much quicker, and the odds of  thieves being caught IN THE ACT while still on your property before it has been vandalized or inventory stolen, increases dramatically.
Learn more about PASS Security's Electronic Guard and how it can help stop thieves from violating your commercial business property.
Contact us today if you would like more information about how to make your business safer and more secure and receive a FREE consultation from a PASS Security expert. 314-241-0422 or 618-394-1144 or Email Us.
Founded in 1969, PASS Security is headquartered in St. Louis, MO. and Fairview Heights, IL. We are a full-service electronic security systems integrator providing expertise in intrusion detection, video surveillance, access control systems, LIVE video monitoring for businesses, large commercial and enterprise operations. PASS also serves the residential sector with innovative SMART home automation products and services. We provide our customers with system design, engineering, installation, maintenance and monitoring services through our 24/7 local UL Listed Central Monitoring Station.