PASS Security is always trying to be ahead of the game when it comes to product innovations that will help our customers. Salesman Brad Pickett and Field Engineer Troy Basden have spent several months working on developing a new security device to help our customers. The new "Mobile Deployment Unit" (MDU) is a self-contained video surveillance CCTV security trailer. It runs off solar power and has a back-up generator if needed. This mobile unit can be set up within an hour's arrival on site. The MDU can be used on an as-needed basis at construction sites, local events, or wherever it is needed. For more information, or to request a quote please call 314-241-0422 or 618-394-1144, or click HERE.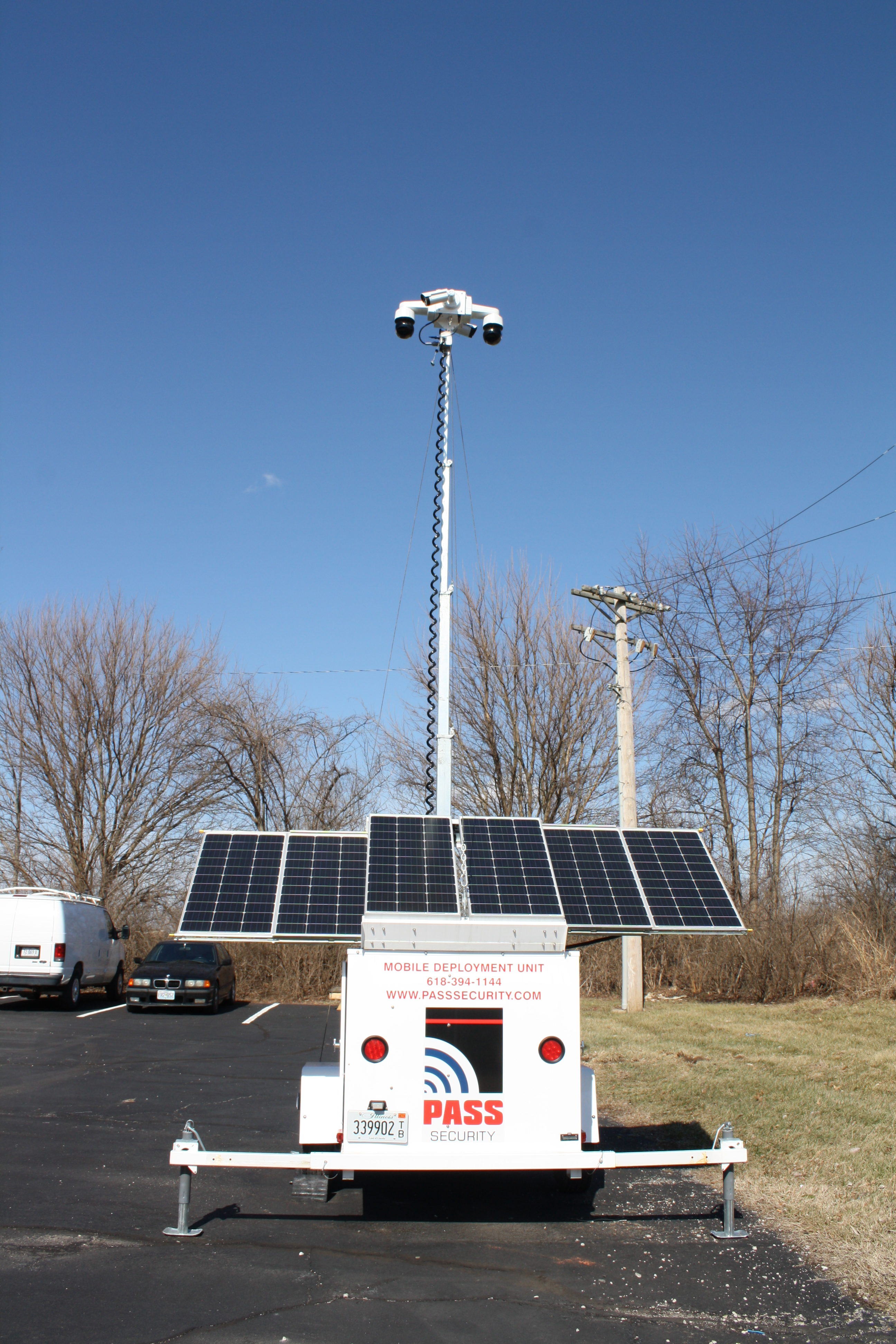 Contact us today if you would like a FREE consultation on a video surveillance system for your business. 314-241-0422 or 618-394-1144 or Email Us.
Founded in 1969, PASS Security is headquartered in St. Louis, MO. and Fairview Heights, IL. We are a full-service electronic security systems integrator providing expertise in intrusion detection, video surveillance, access control systems, LIVE video monitoring for businesses, large commercial and enterprise operations. PASS also serves the residential sector with innovative SMART home automation products and services. We provide our customers with system design, engineering, installation, maintenance and monitoring services through our 24/7 local UL Listed Central Monitoring Station.