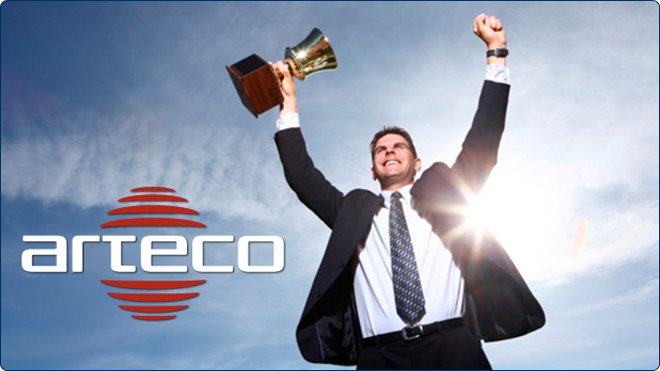 Arteco is pleased to announce our Partners of Year for 2013. Each partner recognized below not only lead their respective market in Revenue for 2013 but also went above in beyond to help build brand recognition for Arteco. We realize this is a team effort and we would like to thank Hall Telecommunications, Natech Universal Technologies, PASS Security and the Saltex Group for all of their hard work and continued success in 2014!
"We wanted to recognize these partners and thank them for all the commitment and work they did with the Arteco brand. xr We are looking forward to more successful years working together." 
Steve Birkmeier, Vice President – Arteco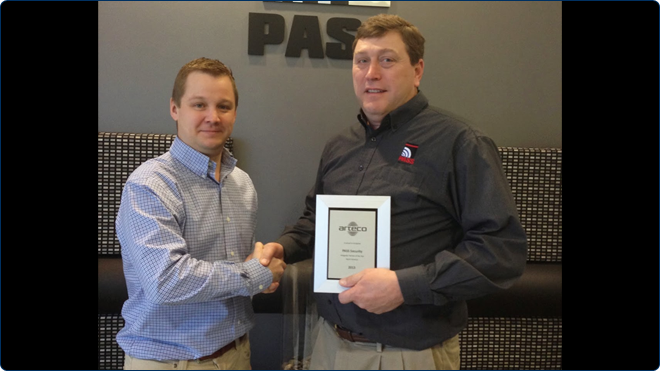 Partner of the Year United States – PASS Security
Steve Boente – Principal – Fairview Heights, Illinois, USA
For more information on PASS Security visit https://www.passsecurity.com/
For more information on the awards please visit: https://www.arteco-global.com/2014/2013-partner-of-the-year-awards/
About PASS Security
Since 1969, PASS has provided security systems and peace of mind to thousands of businesses and homes across our region. Over the years, we have grown from a burglar alarm company into one of the premiere security companies in the St. x Louis metropolitan area. The reason PASS has been able to set itself above the competition is our expertise in the security industry. With over 55 employees averaging more than 12 years of professional security experience, it is no wonder our 8,000+ customers are able to rest easy knowing PASS's highly qualified staff is working hard every day to protect their businesses, families and possessions.
About Arteco
Arteco, the leader in the manufacture and offer of Video Event Management Software (VEMS) solutions worldwide.  Visit www.arteco-global.com for further details and updates.