St. Louis Top Crime Stories is a continuously running feature that reports on high-profile and unusual crimes, crime trends and other crime-related stories in St. Louis City, St. Louis County, St. Charles County, Jefferson County, other surrounding Missouri counties and certain Illinois counties and communities.
It is not possible to feature ALL crime stories that have been reported in our area so we focus on high-profile, "Page One" trending stories of most concern and interest to residents and business owners in the general St. Louis Metro Area, including the eastside of the Mississippi River.
New crime and crime-related stories are added on a regular basis, so bookmark this page and check back for the latest crime-related news.
What Can You do if You Are a Crime Victim?
The Crime Victim Center of St. Louis has multiple programs to support crime victims, ranging from direct services for crime victims and "creating awareness and change within the systems they encounter."
Life Outside of Violence "helps those harmed by stabbings, gunshot wounds or assaults to receive the treatment, support and resources they need to find alternatives to end the cycle of violence."
The Urban League of Metropolitan St. Louis has the Neighborhood Healing Network, which serves people who have experienced crime, violence or been the victim of an incident that caused trauma.
---
Top St. Louis Crime Stories
---
Latest Juvenile Shooting in Downtown St. Louis Sparks Controversy, Concern and Action
ST. LOUIS, MO. JUNE 20, 2023 – Another mass shooting in a building in downtown St. Louis involving juveniles has ramped up efforts by city hall, LMPD Police Chief Robert Tracy, city alderpersons, business and neighborhood organizations, and multiple community and church leaders throughout the city to take real action against gun violence in St. Louis City, particularly, involving juveniles.
Just after 1 a.m., Sunday, June 18, multiple shots were fired inside a rental business office space at 1409 Washington Ave. The violent melee resulted in twelve juveniles ranging in ages 15 to 19, to be injured by random gunfire, shattered glass or while running down the stairs to exit the building to safety.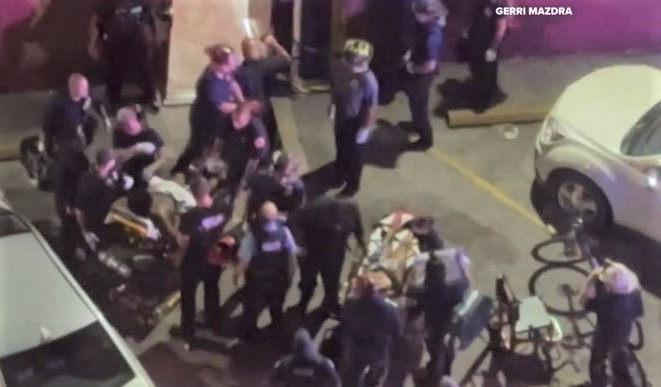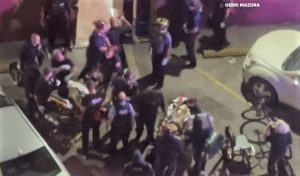 Of the 12 juveniles injured, one 17-year-old was fatally shot and pronounced dead at the scene.
An AR style rifle and handgun were found at the scene by St. Louis Metropolitan Police officers, along with several shell casings.
Police reports and eyewitness accounts tell the story of how late Saturday night a large group of unsupervised juveniles gathered on the fifth floor of the building for reasons unknown, except to have a party without the permission of building management or the owner. The impromptu party was covertly promoted on social media, as many of these events are, and drew a large crowd.
As the size of the party swelled, the juveniles got rowdier, and around 1 a.m. one or more of them began randomly firing their weapons, injuring several and sending the others running for their lives down the stairs and into the building's parking lot and street.
To the embarrassment of all St. Louisans, both city and county residents and business owners, this latest shooting and murder made national headlines and was picked up by NPR news, Chicago's TV news station Eyewitness News 7, the Hawaii Herald Tribune newspaper, the New York Post newspaper, television's CBS News, among countless others.
Downtown St. Louis Crime is Out of Control 
This is only the latest in a string of shootings and killings involving juveniles in the City of St. Louis this year. According to TV news 5 On Your Side, 38 people, ages 17 and younger, have been shot this year. Ten of them died.
Local news stories this year have also reported multiple shootings and murders involving adults throughout the city, including one grizzly, execution-style murder in the middle of the day just east of the Shell gas station at Tucker Blvd. and Convention Plaza.  That Shell station has been the scene of countless crimes for decades, including a shooting May 22 when two men got into an altercation over a contentious social media exchange.
Actions Taken to Try and Stop Juvenile Shootings in the City
This latest juvenile-involved deadly shooting on Washington Ave. has sparked more serious discussion about how to stop juvenile crime involving guns and what actions to take to help stem juvenile violence, particularly gun violence, in the City of St. Louis.
At a press conference shortly after news spread of the shooting on Washington Ave., city police Chief Robert Tracy and St. Louis City Mayor Tishaura Jones held a press conference to announce, impart, measures that are being taken to address juvenile violent crimes, and crimes in the City of St. Louis in General.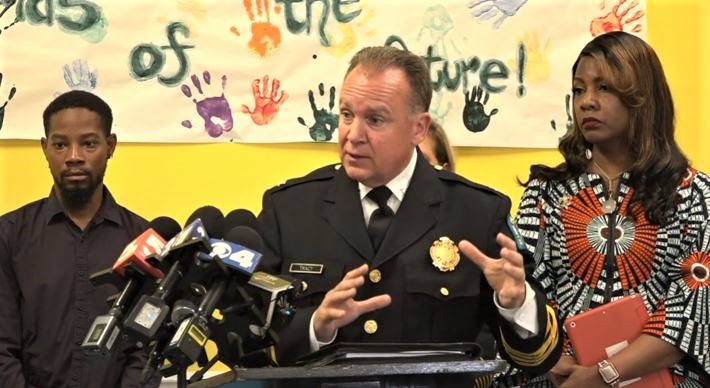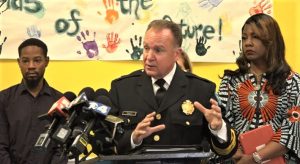 The mayor announced that the Wohl Recreational Center, 1515 N. Kingsway Blvd., in the Kingsway East city neighborhood, and the Marquette Recreational Center, 4025 Minnesota Ave., in Dutchtown, would keep their doors open on Friday and Saturday nights to give young people a safe environment to gather and socialize. Doors will now be open from 6 p.m.-10 p.m. for juveniles 15 and under, and from 10 p.m.-1 a.m. for ages 16 and older.
Ironically, or appropriately so, both rec centers are located in extremely high-crime neighborhoods, with 12 murders reported in the Kingsway East neighborhood in 202, and 10 murders in Dutchtown.
As of May, according to St. Louis Metropolitan Police Department crime statistics, no murders have taken place in either neighborhood in 2023.
---
Commercial Access Control Systems for Your Business

Schedule a FREE On-Site Security Evaluation Today!
---
Number of Reported Murders in City of St. Louis in 2023
Between January and May 2023, 69 murders have been reported so far in the City of St. Louis, all 37 neighborhoods combined. There have also been 6 negligent manslaughter cases and 1 justifiable homicide.
These are only the shootings and killings that have been actively reported and investigated by St. Louis City police. According to Statisica.com only 45.6% of violent crimes were reported to police in the U.S. in 2021. There is no reason to think that St. Louis is any different than the rest of the nation when it comes to under-reporting violent crimes.
Juvenile Curfew in the City of St. Louis
Many people may not be aware that the City of St. Louis does have a juvenile curfew currently in place. Juvenile curfew in the city is between 12:00 a.m. to 5 a.m. on Friday and Saturday nights, and between 11 p.m. and 5 a.m. during the week, in which during these times juveniles are not allowed to roam the streets or congregate.
This is one of the crime prevention measures the St. Louis Metropolitan Police Department has put into place in an attempt to lessen crime in the immediate downtown area and other city neighborhoods. In addition, more police officers have been assigned to patrol crime hot spots, including Washington Ave., which some city residents and business owners in that area have verified, but they also add that the extra officers doesn't seem to be having a noticeable impact on crime prevention.
So, has the juvenile curfew in the city been successful in combating juvenile crime? Obviously, not much. Multiple stories over the last two years document juveniles roaming city streets, sometimes in gangs, intimidating residents, business owners and visitors, dancing on top of parked cars, including a police patrol car, partying in the streets, stealing hundreds of vehicles, vandalizing buildings and burglarizing businesses. Not to leave out the multiple shootings.
Is it Legal for Juveniles to Carry Guns in the City of St. Louis?
Yes. Despite continued pleas from Robert Tracy, chief of the St. Louis Metropolitan Police Department, to outlaw minors from carrying guns in the City of St. Louis, no such law has been passed by the Missouri legislature.
Meaning, city police are prevented from arresting juveniles for openly carrying firearms or taking them into custody, or confiscate their weapons, unless it was witnessed that the juvenile actually did fire the gun, resulting in an injury, death or property damage.
So, in reality, city police are handcuffed from doing exactly what most people want them to be able to do, and that is to literally take weapons out of the hands of teens and pre-teens to help prevent more shootings and murders.
Who is Responsible for Lawfully Allowing Minors to Continue Carrying Guns in the City of St. Louis and the Resulting Violence?
There is much finger pointing regarding this and many different factions involved, but no single entity or person is solely responsible. It's a collective, and those involved are the juveniles themselves, their parents or other legal guardians who are not supervising them properly, city officials and alderpersons, Missouri legislators and the city police department.
And some of the blame could be put on certain business owners, nightclubs in particular, and property owners and managers of loft condos and rental office spaces along Washington Ave. Some of the owners and managers are, advertently or inadvertently, allowing these large gatherings to take place, and/or not investing in proper security systems, or not being proactive regarding security breaches when they do occur and they have been made aware of them by tenants and the police. Which has been the case multiple times – building tenants reporting security issues to building management only to be ignored.
It doesn't make sense since there are an abundance of building and office security choices available to help prevent these types of security issues and crimes, including entry door access control systems for businesses and apartments, video surveillance security cameras, live security camera monitoring and a host of other burglar alarm systems. There are also security cameras and systems equipped with AI smart analytics that can identify large crowds and unusual behavior and then send an alert to a central security monitoring station, security guards or directly to the police.
Missouri's Republican legislative body continues to fight against all bills brought to the state legislative chamber floor in Jefferson City that would prohibit minors from carrying guns in the City of St. Louis.
This, despite pleas from SLMPD's Chief Tracy, and other city leaders, to make it illegal for minors to carry guns in the city. Tracy noted that in every other city that he has been associate with, restrictive gun laws were in place to prevent minors from carrying firearms.
St. Louis City Mayor Tishaura Jones recently stated that, "Despite a bipartisan push this (legislative) session, and the hard work of the St. Louis delegation, the Missouri legislature failed to restrict minors from carrying guns, a common sense solution to keep dangerous weapons out of the hands of children,"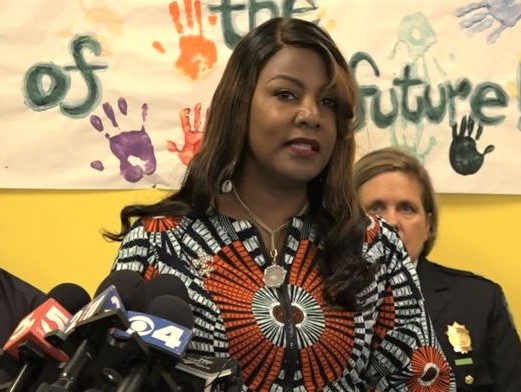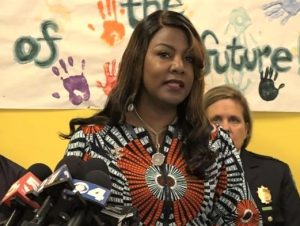 Jones went on to say, "The (Missouri) legislature's lack of action on gun safety laws encourages the proliferation of guns on our streets and puts our responding officers directly in harm's way."
Had the Missouri legislature enacted gun law changes proposed by a bi-partisan group of Republican and Democratic legislators, and a special St. Louis delegation, police officers might now have probable cause and legal grounds to approach a minor and question them about their firearms.
Impart due to pushback from Missouri Republican lawmakers against implementing more restrictive gun laws, supported by protests from the National Rifle Association (NRA) and other conservative organizations, Missouri has some of the weakest gun laws in the nation. And it's no coincidence that Missouri also has one of the highest violent crime rates in the nation, including murders.
According to the state of Missouri's own statistics, 80% of violent crimes committed in Missouri involve firearms.
The Republican Party's fight against restrictive gun laws has gone as far as Missouri Governor Mike Parson signing into law H.B. 85, in June 2021. This bill, passed by a conservative-controlled Missouri legislature, states that local and state law enforcement officers are prohibited from cooperating with federal agencies that are investigating certain crimes that involve guns.
That new law claimed that certain categories of federal laws "shall be considered infringements on the people's right to keep and bear arms." It went on to declare that certain federal firearm laws would "not be recognized by this state (Missouri)." The result being, any local or Missouri state law enforcement officer who did cooperate with federal agents in cases involving guns, could be fined thousands of dollars. Their cooperation with federal agents could also put their careers in jeopardy.
Needless to say, local and state law enforcement officers backed away from helping federal agents solve gun-related crimes fearing their careers would be jeopardized, thus impeding countless federal agency crime investigations.
U.S. Justice Department Sues the State of Missouri Over Gun Laws
In the case of The United States of America v. the State of Missouri, filed February 16, 2022, the United States Justice Department is attempting to overturn Missouri's H.B. 85, and has named Missouri Governor Mike Parson and Senator Eric Schmitt (attorney general at the time of the passage of H.B. 85) as defendants in the Justice Department's legal suit against the state.
Local Leaders Call for Tougher Gun Laws and Other Anti-Crime Measures in the City of St. Louis
Many St. Louis City leaders, including local alderpersons, have proposed a mix of crime-fighting solutions, including stronger social support and educational programs, more stringent regulations on gun sales and property rentals, the requirement of gun owners to have state issued permits, and more pro-active, preventative enforcement from police and community violence interrupters.
City officials and attorneys are currently trying to find a legal workaround that would circumvent Missouri's gun laws by creating a special local St. Louis City ordinance allowing police to question minors about a firearm they are carrying and possibly give the police the right to confiscate the firearm as well.
The Future of Gun Violence in the City of St. Louis
No one can predict where all this wrangling between the Missouri legislature and St. Louis City officials and community leaders will lead, but suffice it to say, if something isn't done to take guns out of the hands of juveniles and adults in the City of St. Louis, future news headlines will continue to tell the story of senseless shootings and murders that might have been prevented.
---
St. Louis City Lead Prosecutor Kim Gardner Resigns
ST. LOUIS, MO. MAY 18, 2023 –The high drama surrounding the ongoing controversies involving the St. Louis City Circuit Attorney's office that has hung over the St. Louis Metro Area the last few years like a dark cloud, particularly the last twelve grueling months, may finally be coming to an end.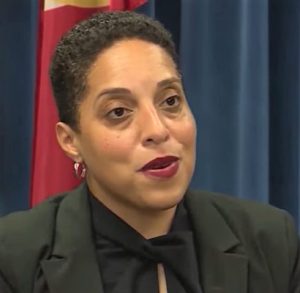 After enduring a years' worth of embarrassing news headlines chronicling the circus sideshow-like hijinks of the city's circuit attorney's office and the goings-on of its controversial leader, Kimberly Gardner, the citizens of St. Louis can finally breath a collective sigh of relief.
After months of defiantly facing down a thunderous tsunami of growing criticism regarding the mismanagement of her office, legal controversies and inept criminal case handling by her understaffed team of prosecutors, lead Circuit Attorney Kim Gardner surprised many earlier this month when she announced her resignation, effective June 1.
If that wasn't surprise enough, at 12:30 p.m., Monday, May 16, the day Gardner was to appear in court to defend herself against a lawsuit filed by Missouri Attorney General Andrew Bailey seeking her removal from office, Gardener announced that she would officially vacate her office immediately, that day, two weeks before her scheduled departure.
Announcing her last-minute departure, Gardner said that she had "done all she can to ensure a smooth transition."
A Tenure of Controversy and Upheaval
To say that Gardner's tenure as St. Louis City's lead circuit attorney has been steeped in  controversy is an understatement. Much like saying the Cardinals have kind of had a rough start this season.
Gardner's defiance and refusal to bow to the growing outcry from elected city and state officials, the general public and business organizations demanding her resignation has put a black mark on the City of St. Louis and the entire metro area.
Over the last several months Gardner repeatedly brushed aside mounting allegations and documented evidence that plainly illustrated the mismanagement of the circuit attorney's office and her staff's inept and questionable legal practices.
Instead of accepting blame and taking responsibility for her office's prosecutorial failings, if only to save the City of St. Louis from further embarrassment, Gardner chose instead to dig in and shield herself while pointing an accusing finger at the city's court system, judges, and even going so far as to throw her own team of prosecutors under the bus.
Granted, there were fewer prosecutors left for her to toss under the bus since dozens had already resigned from her office citing a "toxic work environment," among other grievances, but the gesture on her part did not sit well with your staff.
As Judge Michael Noble said during a recent contempt of court hearing against Gardner, in which she failed to show, her absence at that hearing proved sufficient evidence of her disdain and disrespect for the judicial process and that her circuit attorney's office was a "rudderless ship of chaos."
Circuit Attorney's Office Spiraling Out of Control
Gardner's office was reported to be so chaotic and spiraling out of control because of its mismanagement, compounded by the departure of 80% of her prosecution team, that one of the remaining prosecutors was saddled with handling of one hundred felony cases.
The lack of structure, organization and communication within the circuit attorney's office at one time resulted in a prosecutor, out on maternity leave, being assigned 30 cases.
The documented egregious mishandling of dozens of backlogged court cases by the circuit attorney's office included murder cases city prosecutors habitually dismissed because they were not prepared for trial, only to refile those cases for a later date. Some cases dragged on for years as the accused sat idle in jail, only to be set free upon a judge's dismissal of the case because of the lack of cooperation and preparedness on the part of the circuit attorney's office.
The incalculable damage to St. Louis's reputation resulting from one embarrassing national headline after another chronicling the almost comical three-ring circus spectacle involving the circuit attorney's office, put St. Louis on the national map in a most unfavorable way.
How could this happen in St. Louis's own backyard?
This sentiment is eerily reminiscent of Judy Garland's moment of self-reflection in the closing scene of "Meet Me in St. Louis," the nostalgic cinematic retelling of one of St. Louis's proudest moments, playing host to the 1904 World's Fair, when the young, wide-eyed Esther Smith, played by Judy Garland, spoke of the extravaganza event on display in her own hometown, "I can't believe it. Right here where we live. Right here in St. Louis." That pretty much says it all.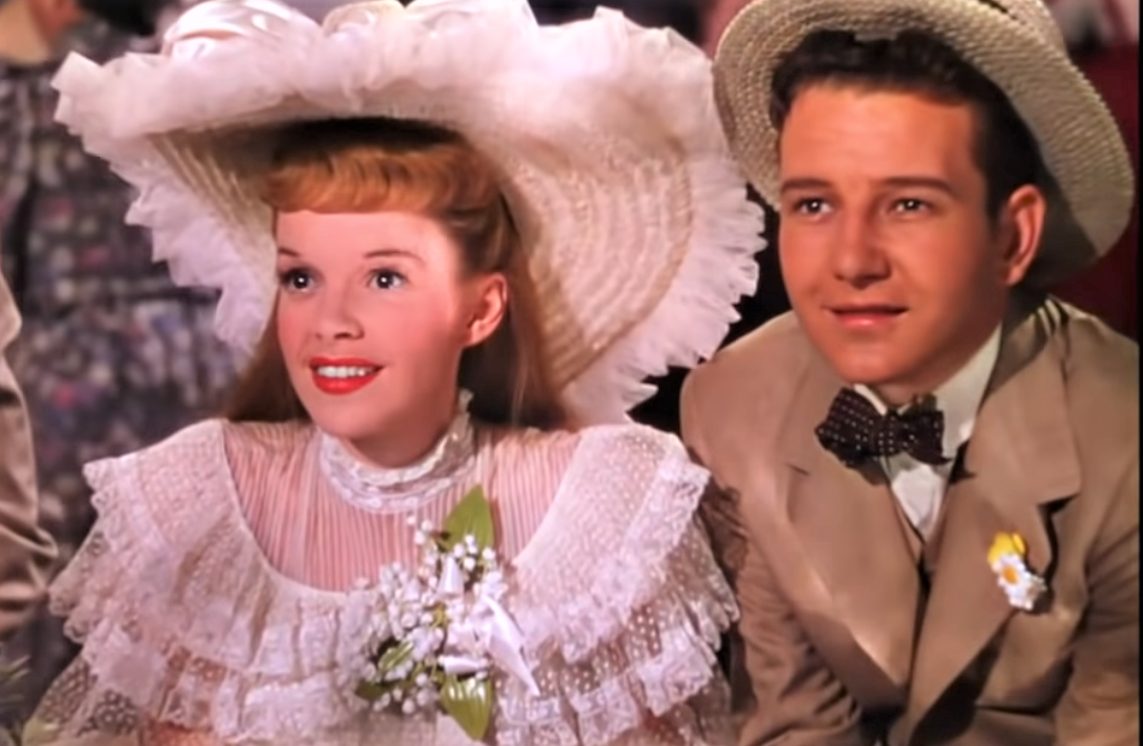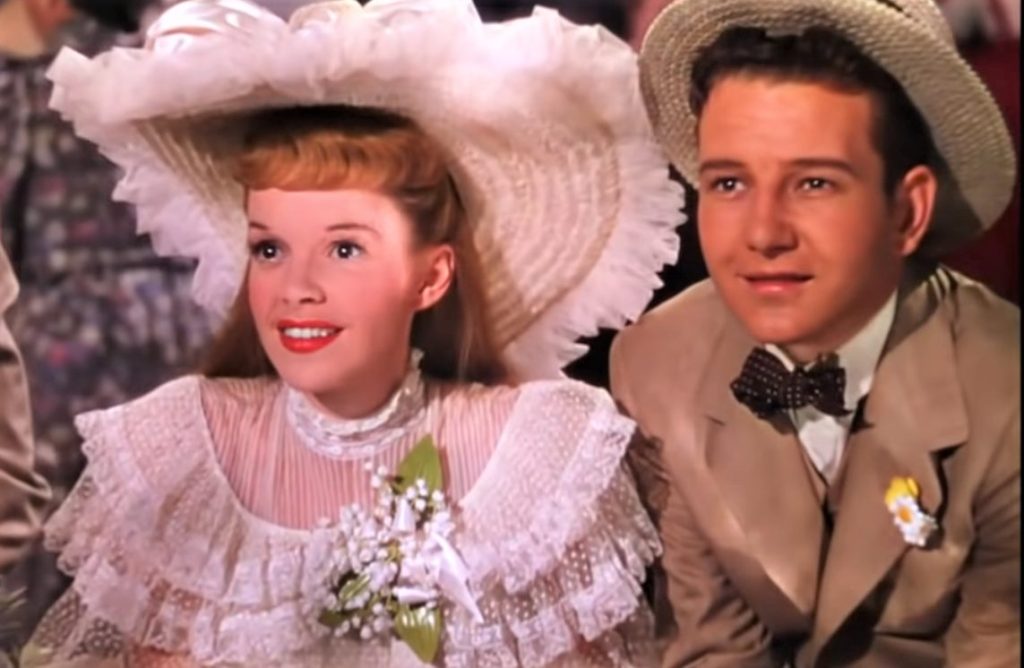 Back to reality, in the end, Gardner finally did succumb to the mounting pressure and pleading calls for her resignation.
Gardner leaves in her wake a circuit attorney's office in utter ruin. What's left of her prosecution team is still buried under a mountain of thousands of pending criminal cases that could literally take years to wade through. It's certain to take a Herculean effort on the part of what's left of Gardner's skeleton staff, along with help from St. Louis County Prosecutor Wesley Bell's staff, and several lawyers on loan from the state's attorney general's office.
In the meantime, Missouri Governor Mike Parson has appointed his office's general counsel, Evan Rodriguez, as interim Circuit Attorney until a permanent replacement is named.
Time for St. Louis to Rebound & Move On
Gardner's departure will hopefully mean a return to a consistent execution of one of our country's oldest and democratic legal practices, as directed by the Constitution's 6th Amendment, guaranteeing a "speedy and public trial" for both the accused and the victim. One of the major cornerstones of our democracy and the envy of less democratic countries the world over.
Time to move forward.
---
17-year-old Girl Stabs Man Fighting with Her Boyfriend on MetroLink Train
WASHINGTON PARK, IL., April 21, 2023 – According to the St. Clair County Sheriff's Office, reported a stabbing incident on a MetroLink train in which two young men got into an altercation and one of the men's girlfriend stabbed the other man in the face and shoulder.
Both the young woman and her boyfriend were taken into custody, her boyfriend was later released though while the young woman remained in juvenile custody.
The fight and subsequent stabbing took place near North Kingshighway and St. Clair Avenue in Washington Park.
A Bi-State Development representative, Patti Beck, said that in Illinois, St. Clair County sheriff's deputies, local police and specially contracted security officers routinely patrol their trains and platforms.
Just two weeks ago two men got into an altercation on an Eastbound MetroLink train after a Cardinals baseball game on the Illinois side of the Mississippi River and one of the men pulled a gun, which discharged inside the train car. No one was injured. The armed man is still at large.
Weapons are not allowed on MetroLink Trains.
MetroLink reported 660 "incidents" on MetroLink trains and MetroLink platforms in the 2022 calendar year, compared to 598 in the 2021 calendar year. approximately 25-30% of those incidents were violent offenses. A young man was shot on a MetroLink train in 2022.
In an effort to combat MetroLink-related crimes, particularly violent crimes, MetroLink has put into place a $52 million Secure Platform Plan to convert the Metrolink system from an open access system to a closed access system – with access granted only through paid fare – and access to station platforms controlled through integrated fare collection gates.
MetroLink circulated this statement regarding the recent stabbing incident on one of their trains.
The incident on MetroLink earlier this week and the incident last Friday (the two men fighting in which a gun was discharged) were isolated events generated by heat of the moment exchanges between passengers. They are impossible to predict. Our overall rates for incidents are very low — 9 incidents per 100,000 boardings, and the majority of those incidents are the result of proactive engagement by our law enforcement partners. We are working with our police partners to increase the law enforcement presence on the MetroLink system. Over the last several years, we have implemented nearly 100 security recommendations and are continuing to add new security measures to the MetroLink system, like the Secure Platform Plan, which consists of high security gating and fencing and will control access to the MetroLink platforms. We have also established a Real Time Camera Center.  Our security teams and police partners ride the trains and patrol the platforms on the 46-mile light rail system. The number of security officers and police officers riding on MetroLink trains varies over the course of the 21-hour service day. Our approach to security is rotational and fluid, not stationary, so a security officer may board a train at one station and get off the train at the very next station in assigned zones on the MetroLink system. We do that in order to maximize higher security visibility on both the train and the MetroLink platforms. The ride between some stations is only a minute or two, while other stations it is a few minutes longer so the number of security officers and police officers on the trains is constantly changing.
---
Man Kidnapped at Tower Grove Gas Station
ST. LOUIS, MO., April 11, 2023 – An unidentified man was sitting in his car at a gas pump at the Phillips 66 gas station on South Grand in the Tower Grove neighborhood when two vehicles pulled into the gas station and blocked the man's car in. Those two cars were occupied by two men and three women.
Security camera surveillance video showed two of the suspects forcing the man out of his vehicle at gunpoint and searching him. The kidnap suspects then took off the victim's jacket and forced him back into the passenger side of his own vehicle. The suspected kidnappers got into his car and drove away, followed by the other two cars.
The suspects were estimated to be between the ages of 16-20.the kidnapped victim in his early 20's.
The incident occurred April 7. A motive was not apparent. The suspects and kidnapped victim are still at large. St. Louis Metropolitan Police are investigating.
---
Fenton Gas Station Clerk Beaten and Robbed at Gunpoint
FENTON, MO., APRIL 6, 2023 – On April 1, a man armed with a handgun walked into the Phillip 66 gas station located in the 900 block of S. Highway Dr., in Fenton, MO., approached the clerk behind the counter and hit her several times on the head and body, knocking her to the floor.
The robbery suspect then stole several lottery tickets and fled. When police arrived they found the clerk lying on the floor with several bruises and bleeding profusely.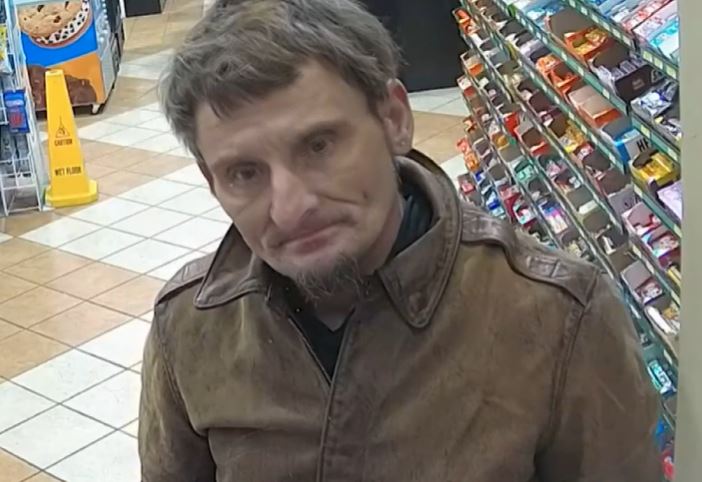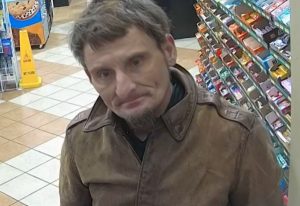 A few days later, Fenton Police received a 911 call from a resident saying that a man had
broken into their home and pointed a shotgun at them. No one was hurt and the suspect fled before police arrived. The policed believed it may have been the same man suspected of robbing the Phillip 66 gas station.
The suspected was spotted on security camera video surveillance footage cashing in the lottery tickets at another store. The suspect was eventually caught by Fenton Police and taken into custody.
---
Gunfire Shatters Windows at Downtown Urgent Care
DOWNTOWN ST. LOUIS, MO., March 16, 2023 – More random gunfire in Downtown St. Louis shatters windows at a Downtown Urgent Care in the 900 block of Olive St. and the adjacent Bailey's Range restaurant, which has been temporarily closed for some time. The shooting occurred March 15, sometime after 2 a.m.
St. Louis Metropolitan Police Department is currently investigating. There are no suspects at the time of this post.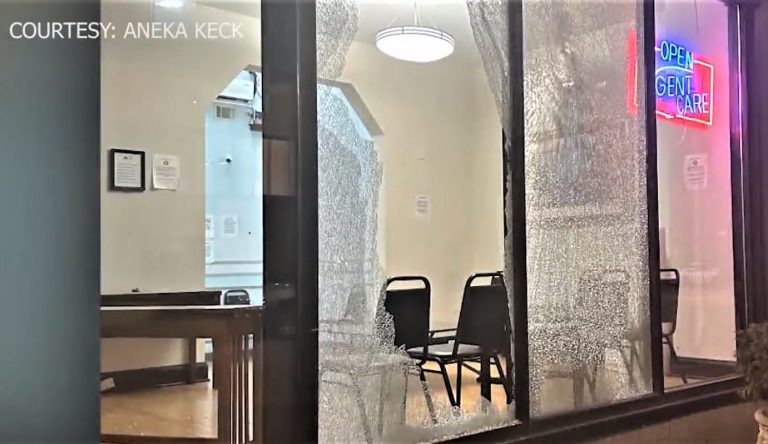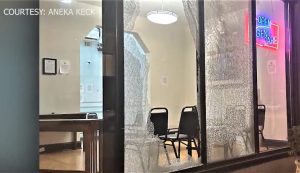 Nearby residents are calling for more security cameras and a higher police profile downtown, especially at night. Residences say that the Bell Lofts, above Bailey's Range, have been the cause of concern because parties at the short-term rentals have been associated with gunfire.
Other St. Louis downtown luxury lofts have fallen under scrutiny over the last several years because of similar incidents, including loud parties, shootings and other disturbances.
The Ely Walker Lofts at 1520 Washington Avenue, just over a block from the City Museum, was the scene of a fatal shooting March 12, 2022, in which a 16-year-old was shot dead in the lobby of the building as he let people in for a birthday party taking place in one of the short-term rental apartments. The apartment had apparently been rented via a short-term rental website.
A number of complaints have been made about certain downtown lofts being rented out for short-term use on websites such as Airbnb. Apartments are often rented for loud parties that often get out of control and disturb long-term residents in the same building and in nearby lofts.
In one case, partiers took to the streets and started dancing on top of a St. Louis City Police patrol car. Backup patrol cars were called to help disperse the crowd. Unidentified gunshots were later heard in the area as partiers continued to wander the streets.
Business and civic groups such as Citizen's for a Greater Downtown St. Louis have become increasingly vocal calling for changes to be made to make downtown St. Louis safer for residents, business owners and visitors.
In 2021, they launched a petition campaign to create a New Downtown St. Louis Improvement District (CID) and a Better Downtown.
Sources for this report include: the St. Louis Post-Dispatch, Fox 2 News.
---
Woman Shot in Head by Attacker in St. Peters Schnuck's Parking Lot
ST. PETERS, MO., March 4, 2023– A 52-year-old woman was shot in the head by a would-be robber in a St. Peters Schnuck's parking lot at approximately 8 p.m., March 3. The Schnuck's store is located at Jungermann Rd. and Hwy 94.
The woman was violently assailed by a man while she was seated in the passenger side of her car as her husband loaded groceries just a few feet away in the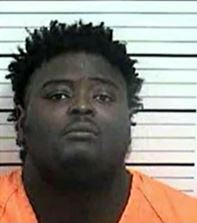 back of the car. Apparently, the assailant pulled up near the woman's car, jumped out of his Avis rental SUV and opened the women's passenger door and tried stealing her purse.
The woman struggled with her attacker until he pulled a handgun and shot her in the head, hitting her in the ear, the bullet exiting her jaw.
The man fled and when police and paramedics arrived on the scene the woman was in critical condition and rushed to a nearby hospital. Her prognosis from doctors at the hospital attending her was positive and she is expected to survive.
Police were able to lift one of the fingerprints of her attacker from the woman's car and have identified him as Tyrone Miller, a suspect in a number of other similar criminal cases. The rental car Miller used in the robbery shooting was eventually found abandoned in East St. Louis.
UPDATE 3-14-2023: Tyrone Miller, 24, turned himself in to the police several days after the incident and the police charged him with assault, robbery and armed criminal action. He was being held on bond at the time of this update.
Other sources: Fox 2 News, STL Post-Dispatch, 5 On Your Side.
---
Surveillance Security Cameras for Your Business

Schedule a FREE On-Site Security Evaluation Today!
---
Teenage Volleyball Player Hit by Speeding Car – Loses Both Legs
St. Louis City Circuit Attorney, Kim Gardner, Pressured to Resign
DOWNTOWN ST. LOUIS, MO., February 20, 2023 – On the evening of February 18, 2023, Janae Edmondson, a high school volleyball player visiting from Tennessee for a tournament,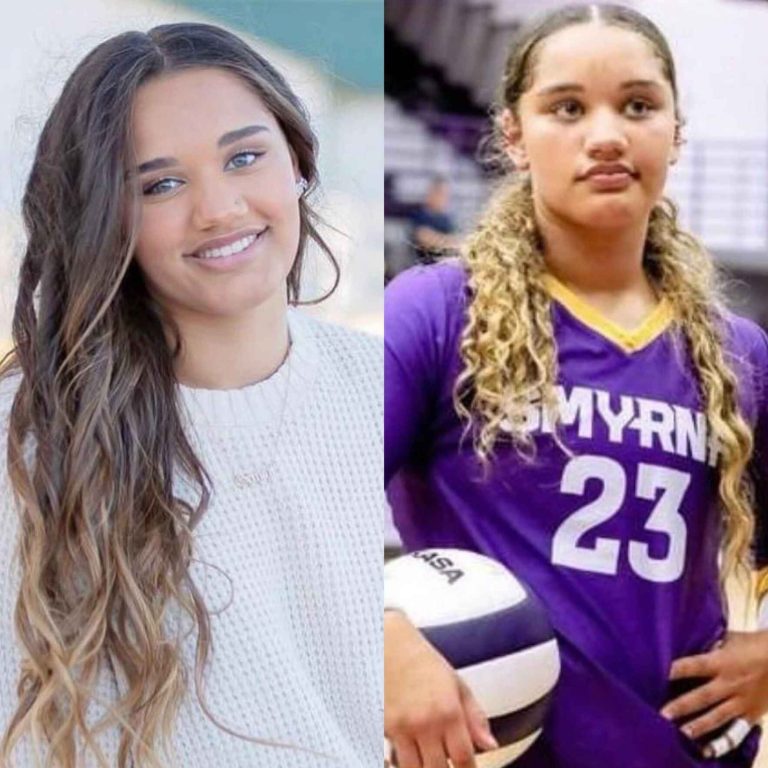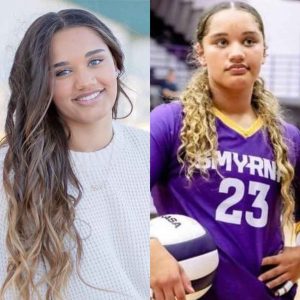 was violently injured when the driver of a speeding car, an Audi Q5, ran a yield sign on St. Charles St. in Downtown St. Louis and crashed into a parked Malibu, sending it airborne and hitting Edmondson, pinning her against another car and crushing her legs.
The horrific incident occurred when the 17-year-old star volleyball player, on the cusp of signing a volleyball scholarship offered by the University of Tennessee Southern, was walking with her mom and dad back to their motel.
In the immediate aftermath of the crash, her military-trained father desperately wrapped tourniquets around his daughter's hemorrhaging legs to minimize the bleeding as they frantically waited for emergency personnel to arrive on the scene.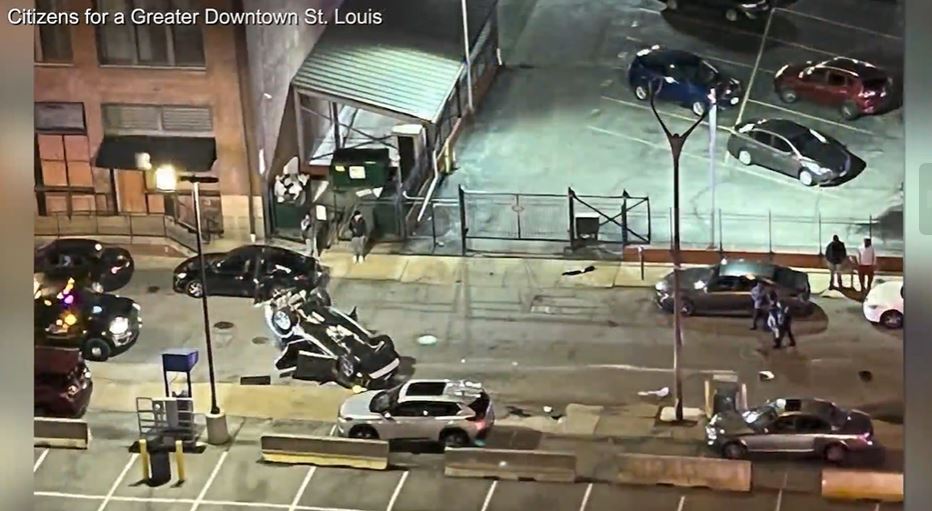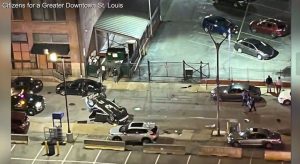 Citizens for a Greater Downtown St. Louis shared a video of the crash with news organizations. (right)
The force of the crash was so violent it crushed both of Edmondson's legs so severely that doctors at SSM Health St. Louis University Hospital, where she was rushed, elected to amputate them during a life-saving operation.
After an extensive stay at SSM Health SLU Hospital, Edmondson returned to her hometown in Tennessee for recuperation and what will undoubtedly be years of physical therapy and dealing with the psychological trauma caused by the needless, unfortunate incident.
At the time of the accident, the unlicensed driver of the speeding Audi, Daniel Riley, was out on bond on a 2020 armed robbery charge but officially under house arrest and was not supposed to be on the street. Court records showed that Riley had repeatedly violated his court-ordered house arrest multiple times, including the night he hit Edmondson and changed her life forever.
A Failing of the Court System or The Circuit Attorney's Office?
In the summer of 2020, Riley, 21, was scheduled for trial in an armed robbery case in St. Louis court by city prosecutors from the St. Louis City Circuit Attorney's office, managed by Circuit Attorney Kim Gardner. Apparently though, St. Louis City prosecutors dropped the case and then refiled it because they claimed the victim in that case had died before the trial began, so prosecutors needed to regroup.
But a judge's order from the day the case was dropped shows the victim Riley robbed at gunpoint actually was alive and even present for the hearing, and that prosecutors were not ready to proceed.
It is presumed that if Riley had been properly tried and found guilty during that trial he would most likely had been sent to prison and the resulting car crash that severed Janae Edmondson's legs might never have happened.
Riley was arrested though by St. Louis City Police the night of the car crash that nearly killed Edmondson and charged with three counts of assault, armed criminal action and operating a vehicle without a valid license. Police allege he was driving 45 miles per hour, 20 above the speed limit, when the crash happened.
Money Raised for Janae Edmondson's Recovery
A GoFundMe account has been created to help the Edmondson family with medical expenses. More than $759,000 has been raised. Please click the lick to make a donation.
---
Related Story:
Circuit Attorney Kim Gardner Under Fire After Edmondson Incident
As a result of the alleged mishandling of Daniel Riley's trial in 2020 and the subsequent car crash that almost took Janae Edmondson's life, the spotlight has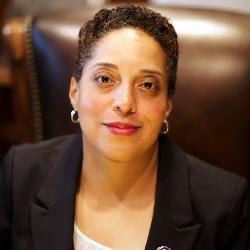 turned on Gardner and her office, which is currently drowning under thousands of backlogged criminal cases submitted to her office that have either not been properly reviewed or taken to trial.
This is not the first time St. Louis Circuit Attorney Kim Gardner has been embroiled in controversy. (more on this in another story.)
Experts knowledgeable of the circuit attorney's office, including former city prosecutors who served in Gardner's office, have said that the office is overloaded and cases are not being reviewed or tried in a timely manner.
Apparently, some city prosecutors have even dropped charges against accused criminals only to turn around and refile their cases for a later trial date because they were not properly prepared for the original trial (much in the same manner as the Riley case). This delay tactic includes a number of murder cases over the last year, according to the Post-Dispatch.
Kim Gardner's office has been observed by those familiar with her office to be what they describe as "in total disarray," and now is now crippled by a backlog of over 3,000 untried and unreviewed criminal cases piled in her office.
The St. Louis Metropolitan Police Department says the number of criminal cases they've submitted to Gardner's office is closer to 4,000.
Circuit Attorney's Office Woefully Understaffed – Prosecutors Keep Leaving
Attorney Kim Gardner took office as the St. Louis Circuit Attorney in 2017. Since taking office, dozens of city prosecutors have left her office citing various reasons.
Of the 58 city prosecutors serving in the Circuit Attorney's Office in August 2016, while still under the leadership of former St. Louis Circuit Attorney, Jennifer Joyce, a more litigiously assertive prosecutor, only 30 prosecutors remain. Almost half.
The latest to exit Kim Gardner's office is Marvin Teer, a former St. Louis City Court Judge who joined Gardner's office as her chief trial assistant less than two years ago. Teer recently announced his decision to resign his position at the end of March 2023.
Teer's surprise announcement came shortly after the public outcry surrounding the Edmondson tragedy and amidst growing public demands by local civic and business leaders, and politicians for Gardner to resign her position as the St. Louis Circuit Attorney.
Missouri Attorney General Files Suit Against St. Louis Circuit Attorney, Kim Gardner
The state of Missouri's Attorney General, Andrew Bailey, filed a "quo warranto" suit on February 23 to remove St. Louis Circuit Attorney Kim Gardner from her office, after she refused Bailey's request to voluntarily resign her position as of noon February 23.
The attorney general's suit cites St. Louis Circuit Attorney, Kimberly Gardner, with failing to:
prosecute cases that are pending in her jurisdiction
confer and inform victims of the procedural posture and ultimate disposition in criminal cases
and that she has neglected her duties by failing to charge new cases referred to her by the St. Louis Metropolitan Police Department
Gardner's case will be presided over by Eastern District Missouri Court of Appeals Judge, John P. Torbitzky.
St. Louis Citizens and Business Leaders Express Anger and Frustration with St. Louis City's Unchecked Rampant Crime Problem
St. Louis citizen, civic and business groups outraged by the escalating crime in the City of St. Louis, and what they cite as the city's inability to effectively fight spreading crime, have been speaking out and vocalizing their frustrations with the city, Gardner and the damage all of this is having on St. Louis'.
Action groups like Citizens for a Greater Downtown St. Louis and Greater St. Louis Inc., have been publicly outspoken about city's unmanageable crime problem and are demanding something to be done to mitigate rampant crime they believe is driving residents and businesses out of the City of St. Louis.
Update – April 22, 2023 
Judge Scott A. Millikan filled an order to hold St. Louis Circuit Attorney Kim M. Gardner in contempt of court after prosecutors from Gardner's office recently no-showed for a murder trial involving an 18 year-old man who shot and killed a man sitting in his car near the Arch grounds in 2021. The suspect was 17 at the time of the killing.
According to court records, on the first day of the trial, April 17, the judge and the defense attorney had not received any "information from the circuit attorney's office regarding this matter (referring to the case files)." The prosecutor in Garner's office assigned to the case was on medical leave.
"This conduct thwarts and defeats the authority of the Circuit Court of the City of St. Louis," the judge wrote.
Judge Millikan's contempt filing calls for Gardner to appear in court Monday, April 24, to argue why she should not be held in contempt of court, pay a fine or face time in jail.
Gardner takes no blame for why prosecutors from her office did not appear in court, but instead blames her assistant prosecutors and possibly even the jury trial supervisor.
Over the past several years tens of prosecutors from Gardner's office have resigned and some have claimed that Circuit Attorney Kim Gardner's office has a "toxic work environment."
Only four prosecutors remain in Gardner's office to handle hundreds of violent felony cases.
Founded in 1969, PASS Security is headquartered in St. Louis, MO. and Fairview Heights, IL. We are a premiere, local full-service electronic security systems company, providing over 50 years of expertise in intrusion detection alarm systems, video surveillance, access control systems, and LIVE video monitoring for businesses, and large commercial and enterprise operations. PASS Security certified technicians are trusted by thousands of home owners for the installation of  the best security systems for homes, and offer a wide range of residential security solutions,  from innovative SMART home automatic lighting controls and access control systems for entry doors, doorbell porch cameras, to home smoke detectors, carbon monoxide detectors and outdoor security cameras equipped with motion sensors and night vision capabilities. If 24 – 7 security for your business or home is your priority, PASS Security is your solution. We have consistently been recognized in the St. Louis Metro Area and Illinois as the best local security company since 1969 for commercial and home security camera system installation, and all other security products and services.
See related St. Louis City Neighborhood Crime listing for details about rising crime in the City of St. Louis and which St. Louis neighborhoods are safe and which are dangerous.