You Need Security Solutions
– You Also Need Choices
City municipalities differ in a multitude of ways, from population demographics to budget constraints. Your security issues and the problems your city faces might be different from your closest neighboring municipality or even a town in the next county.
We work with large city municipalities, municipal police departments, and small outlying towns in the St. Louis Metro area and Central and Southern Illinois, designing security systems that save manpower, financial resources and even help solve and prevent crimes. (see Mt. Vernon, IL. Police Department case study).
There is no "one size fits all" solution and this is where PASS Security can help you
choose the best security system solutions for your municipality and police department.
Best Security System Choices to Meet Your City's Needs
City-Wide,

WIRELESS

Networked Security System
Standalone,

WIRELESS

Security Pole Cameras
Mobile,

WIRELESS

Security Camera Trailers
Electronic,

WIRELESS

Locks to Replace Mechanical Keyed Locks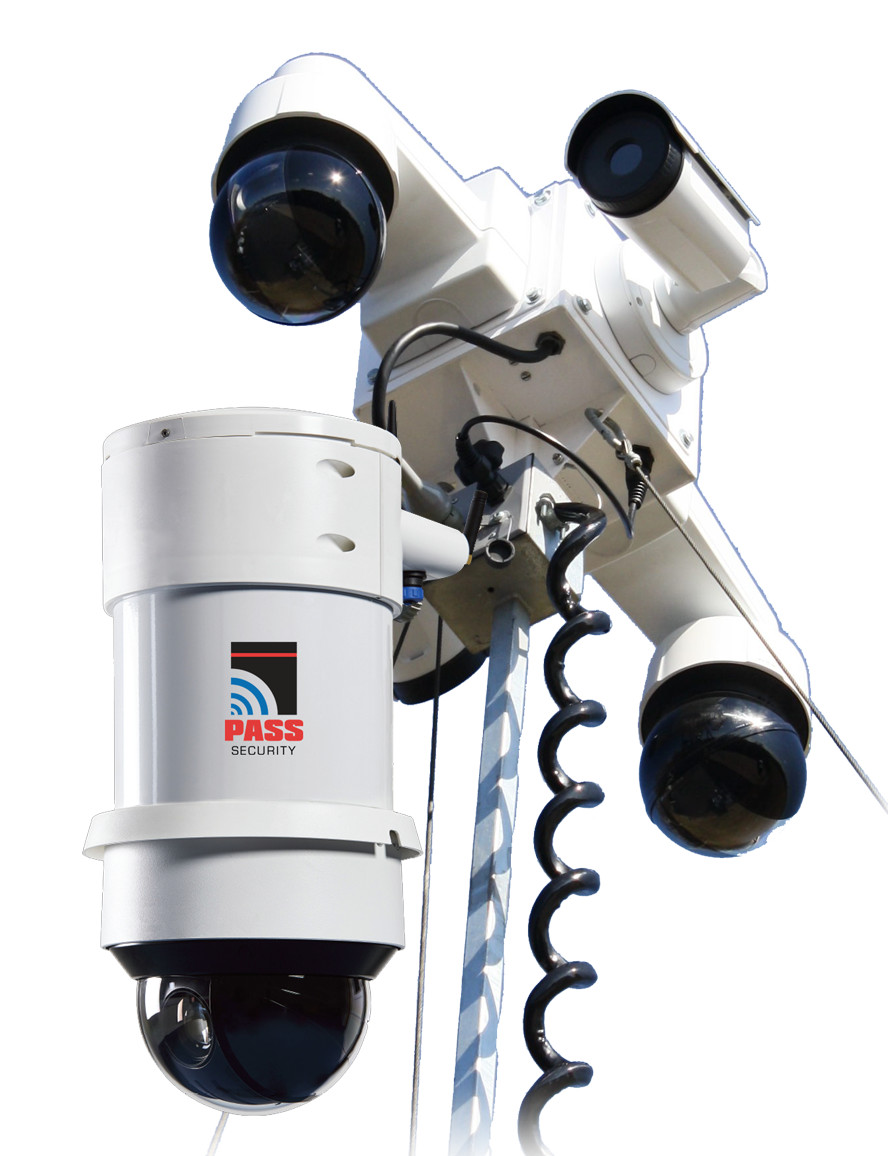 Smart Video Analytics Saves Time, Manpower & Resources
Our SMART security systems' video surveillance analytics, coupled with LIVE VIDEO MONITORING means you can start investigating a criminal event, lost person, vehicle-involved crim activity IMMEDIATELY, you do not have to wait to review hundreds of hours of videotape the next day.
LPR (license plate recognition), tracks vehicles municipal or nationwide

Video Appearance searches database for exact same people & vehicles

Crowd recognition alerts police when groups of people are gathering

Unusual Motion Recognition detects broken patterns in behavior or activity
Check Door Security off Your List. We'll Handle it for You.
If you want more information or have a question, we want to hear from you!
Call, email or complete the form and let's talk.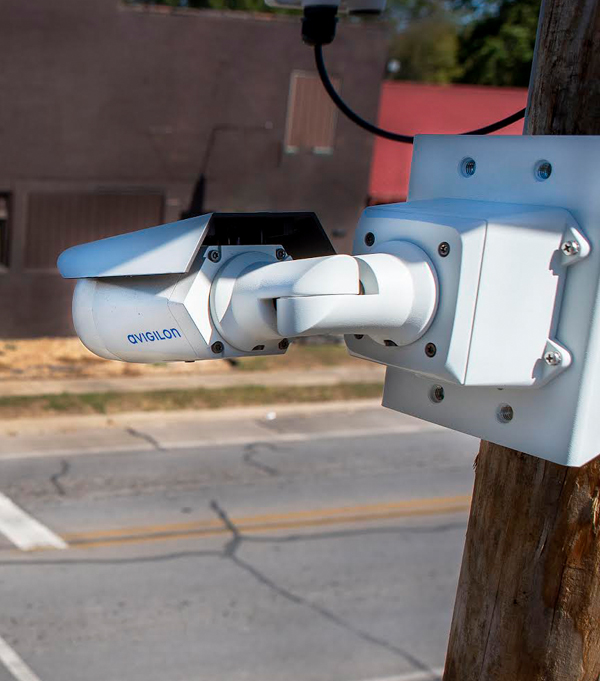 City-Wide Networked Security System
PASS Security's city-wide, network video surveillance system (see Mt. Vernon, IL. case study) is just one of many choices to accommodate your city's security needs. This system features advanced software analytics and a complex site-to-site configuration geared towards large geographic areas that need to be on the same network with all security cameras "talking" to each other and fed into a central station. This system's AI analytics have proven invaluable in capturing critical video crime evidence and it has even prevented crimes since police officers can view the incident LIVE in REAL TIME and respond before a crime takes place.
"We didn't just want cameras – we wanted an investigative tool…when alerts occur, we can see what's happening live and then send an officer to the area if needed to address or even prevent an incident"

– Assistant Chief, Robert Brands
Mount Vernon, IL, Police Department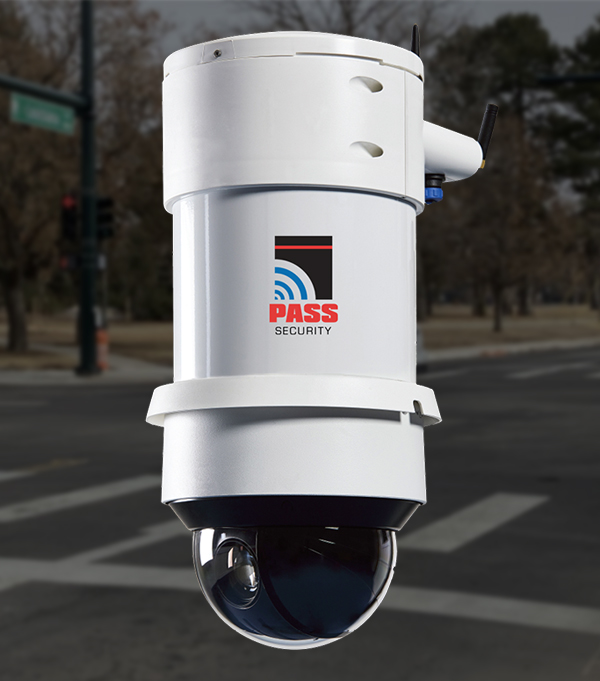 Standalone Security Pole Cameras
Our stand-alone video surveillance security pole cameras (see Florissant, MO Police Department testimonial) are the best security monitoring system for police departments in need of remote video surveillance at multiple locations but do not have the network infrastructure to support it. This security system offers wireless monitoring of crime "hot spots" in residential communities or business districts, busy intersections, municipal parks or public buildings, sending video feed to your police department for other security monitoring station.
This is what we mean by offering your city security choices customized to meet your needs and your budget.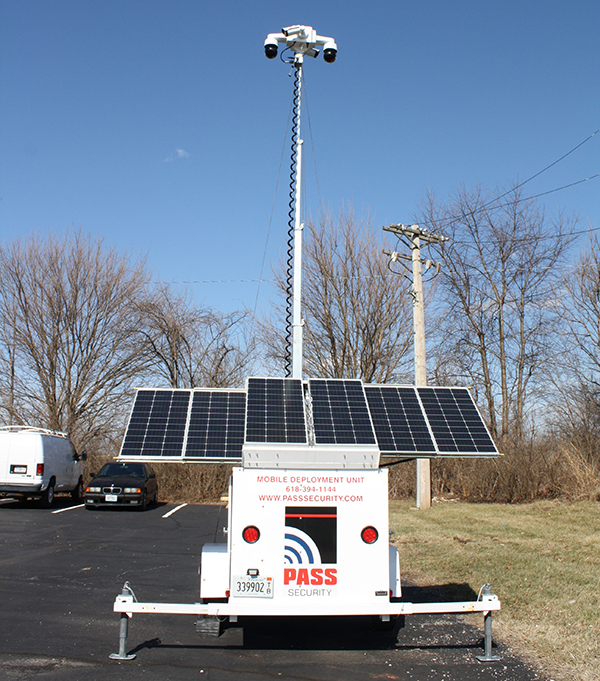 Mobile Video Wireless Surveillance
Security Camera Trailers
Our security camera trailers are the best wherever- you-need-them, whenever-you-need-them mobile security camera solution for police departments and city municipalities in need of easy transport and quick setup. Outfitted with up to 4 IP cameras and LIVE MONITORING, our remote security trailer units are ideally suited for remote and temporary locations throughout the entire St. Louis Metro region, Central and Southern Illinois. We also work with many out-of-state clients.
Applications
Outdoor Community Events
Gathering Crowd Activity
Temporary Traffic Monitoring
Construction Sites
Parking Lots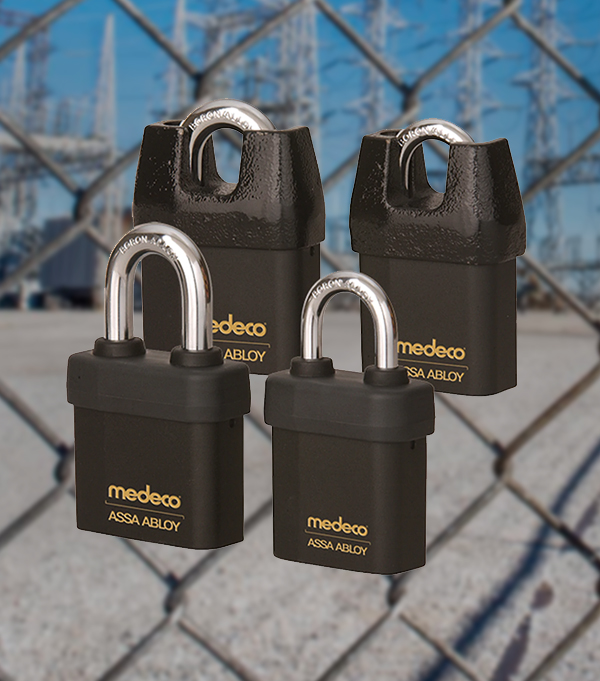 Electronic Lock System Replaces Mechanical Keyed Locks
Our rugged electronic padlocks specifically designed for outbuildings and gated areas, athletic fields, maintenance storage facilities, public swimming pools, and more. Virtually anything that currently has a traditional keyed lock can be updated to our Medeco electronic lock system, which provides a user activity audit trail and, if lost, can easily be outfitted with a new key without purchasing a new lockset and having multiple keys made.
Audit Accountability · Electronic Scheduling · Bluetooth
Contact PASS Today To Get Started