PASS Security is rank 48 of SDM's top Systems Integrators for 2018. Pass Security provides electronic security (intrusion detection, access control, and CCTV) for a wide array of critical markets including infrastructure, education, and healthcare.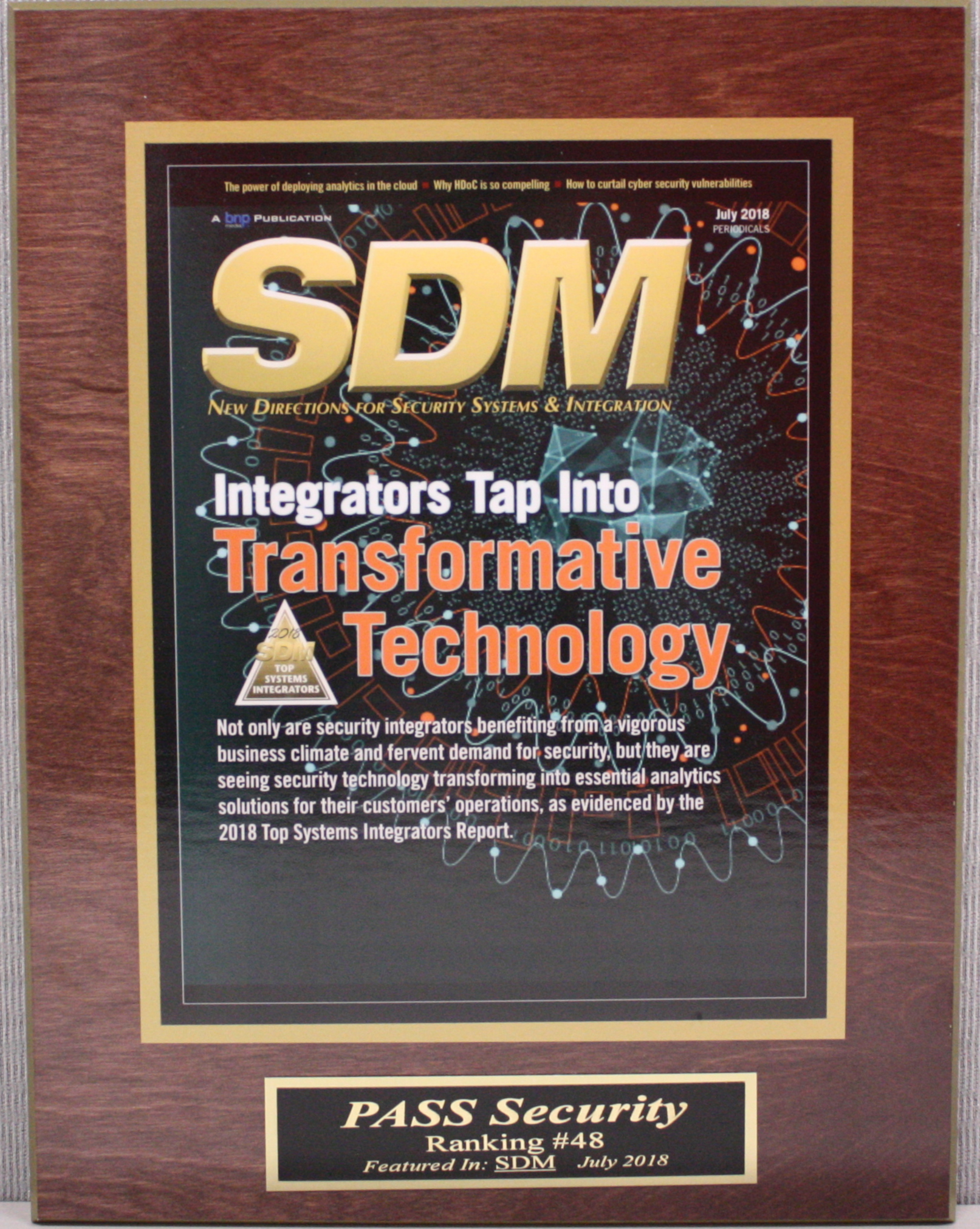 From the July 2018 SDM periodical
"About the SDM Top Systems Integrators Report
The SDM 2018 Top Systems Integrators Report ranks North American companies by their security systems integration revenue. This ranking is based on data provided to or, in a few cases, estimated by SDM. Ranked companies were asked to submit either an audited or reviewed financial statement, or a copy of their income tax return showing total gross receipts for the stated period. The vast majority of firms ranked are privately held.
…The top 100 companies are ranked by their North American revenue in 2017 from their security system integration projects. Integration includes solutions such as design, project management, product, installation, programming, start-up, training, and time-and-materials-based service sold directly to an end-user customer or through a tier of contractors. This includes revenue related to security, such as: access control, ID/badging, video surveillance/ananlytics, intrusion alarms, perimeter security, electronic gate entry, intercom/communications, IT/networks, etc. It does not include recurring monthly revenue, as that is counted toward ranking on the SDM 100."