Keyless Entry Makes Businesses Safer & More Secure
Access control systems allow you to manage and monitor who has access to entry points at your place of business and at what times of day or night they have access.
Simply swipe your Access Control card, key fob or use your SMART phone. These sophisticated systems are a combination of SMART hardware and software – much safer and more secure than a mechanical lock and key. Keys can be easily copied, lost or kept by former employees. Access Control gives you total control over:
Who has access to your business
What times they have access
What areas of your business they have access
Cards and fobs can be conveniently canceled at any time
Easily block specific areas of your business from certain employees
Give visitors, like contractors, temporary access at specific times, to specific areas
The huge money-saving feature of our Salto system is that the card, not the door lock, stores all information, easily audited for tracking purposes.
While our Alarm.com system allows you to operate your system remotely, from anywhere, on your computer, tablet or phone.
Access Control is by far the most effective and efficient way to protect your business. Also learn about our Business Surveillance Cameras and Security Monitoring Center to ensure your business is safe and secure 24/7.
SINCE 1969 ST. LOUIS BUSINESSES DEPEND ON PASS SECURITY'S ACCESS CONTROL SECURITY SYSTEMS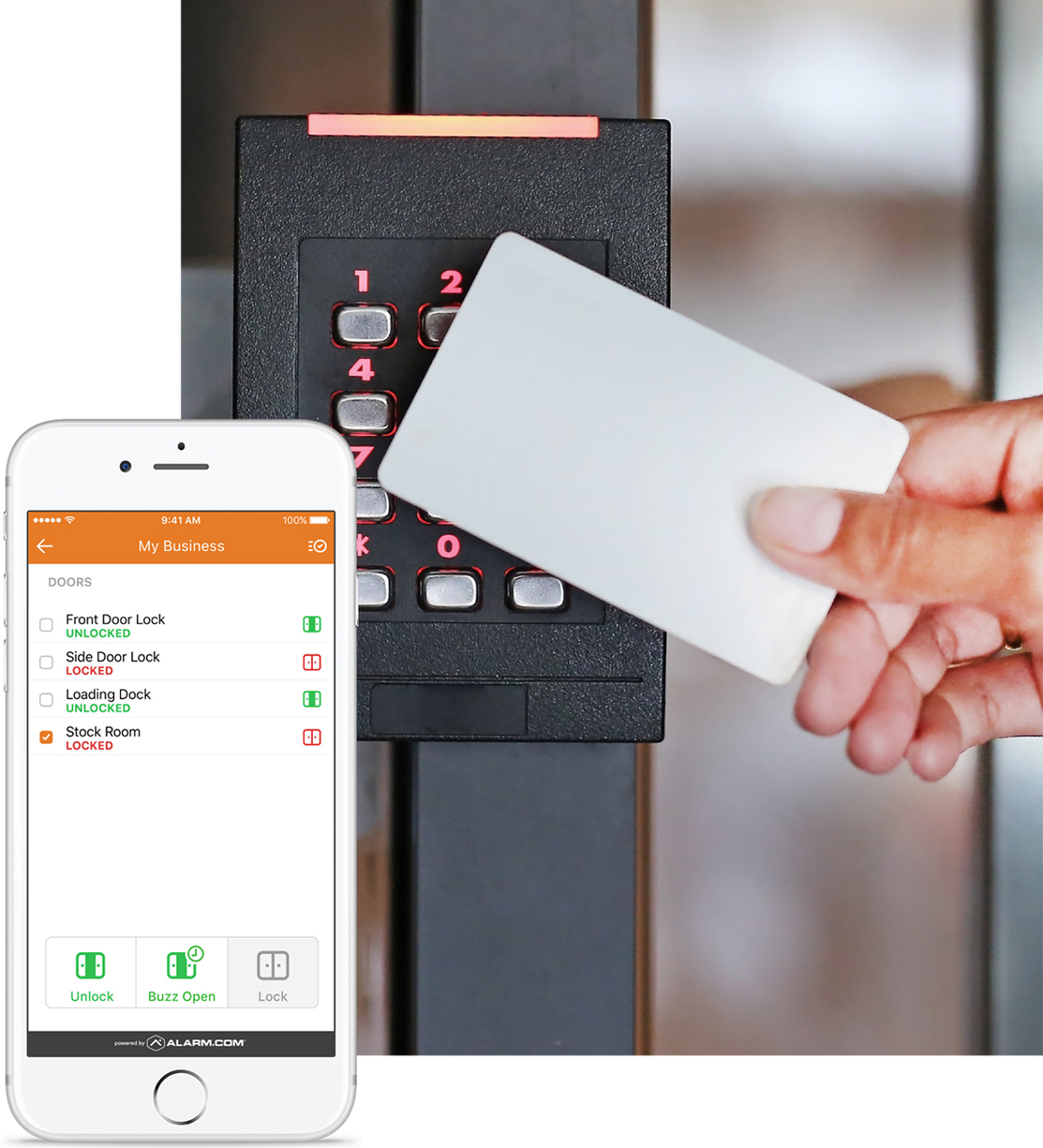 Alarm.com Access Control
With SMART Phone Integration
Increased Control. Greater Insights.
Operate From Anywhere.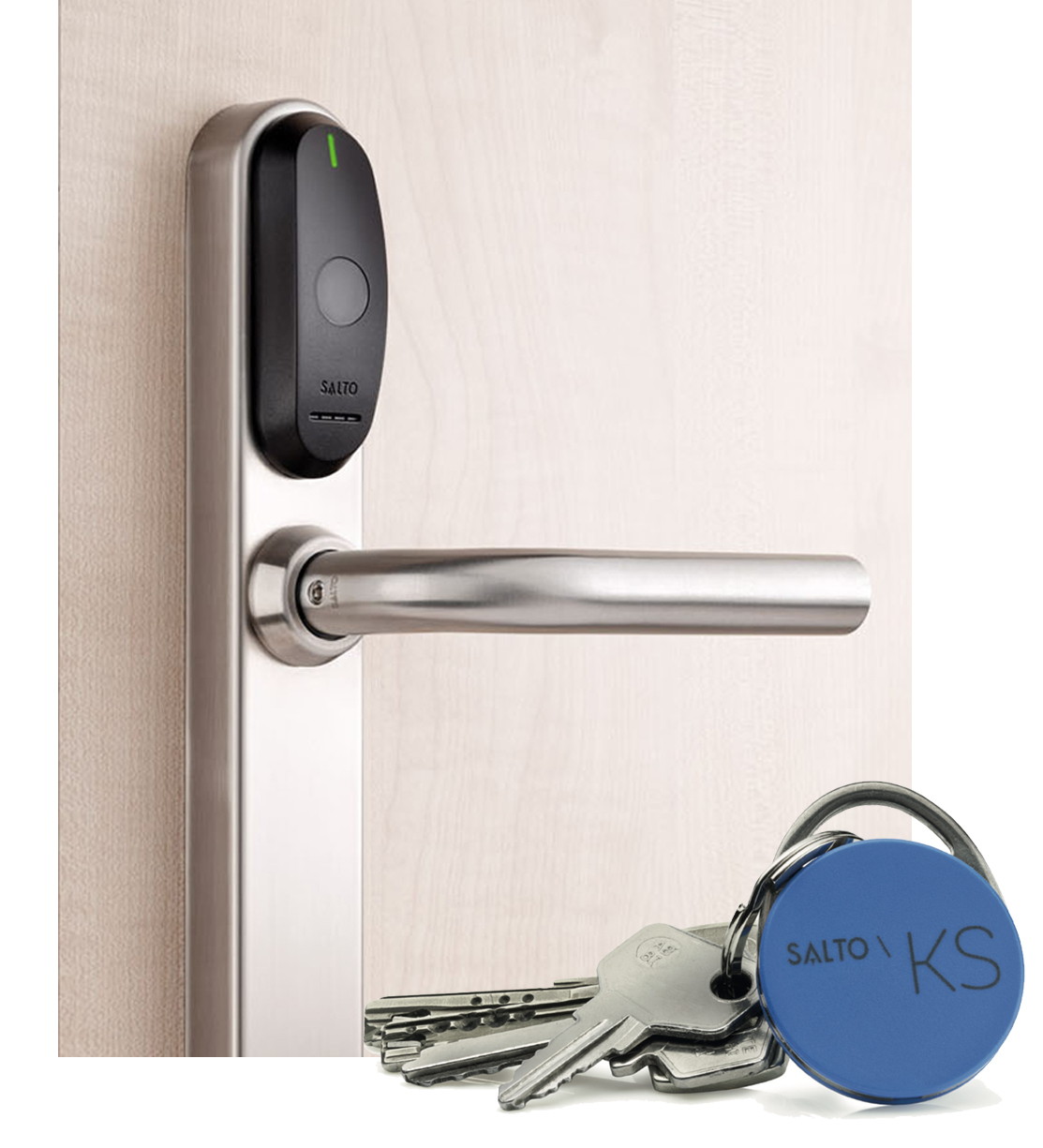 Salto Access Control
Keyless Entry
Swipe Card, Key Fob, Wrist Band or SMART Phone.