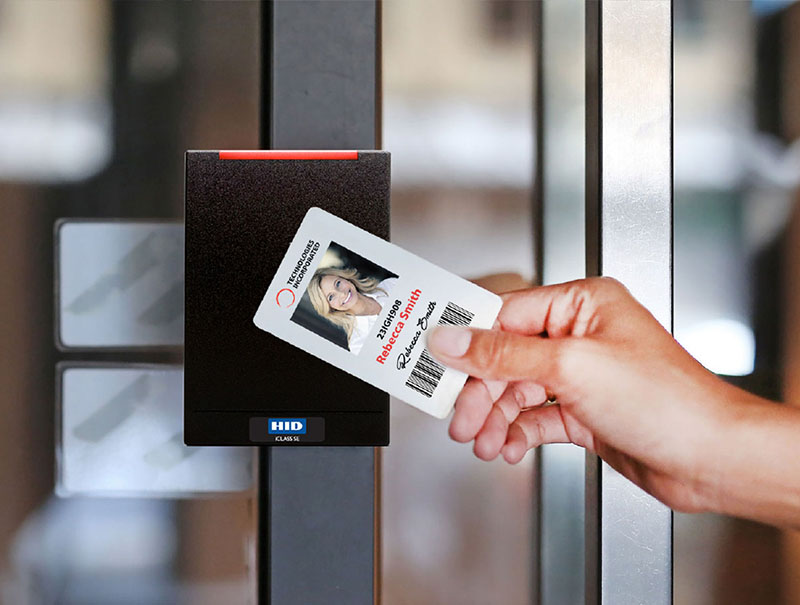 Business Access Control Systems
Keyless Door Entry Security
Using a key fob, card reader or mobile phone, control which of your employees have access to your business, at what times and which areas or rooms they have access to. Perfect for multi-family apartments also since access control systems can be operated remotely, allowing you to manage security clearance-updating, granting or denying access-without needing to be onsite. And rekeying door locks is a thing of the past.
We offer plenty of choices for your access control system needs, including integration with your video security cameras, intercom and monitoring system.
Electronic Guard
Long-Range Thermal Security Cameras
Protect the perimeter of your business property day and night with our military-grade, long-range thermal security cameras. Proprietary artificial intelligence and video imaging analytics detect and track intruders trying to enter your property, distinguishing between humans, animals, or vehicles. Once our cameras lock on an intruder, an alert is immediately sent to our monitoring station and police are dispatched. Electronic Guard is perfect for fence line and perimeter security protection. Catch intruders BEFORE they get on your business property!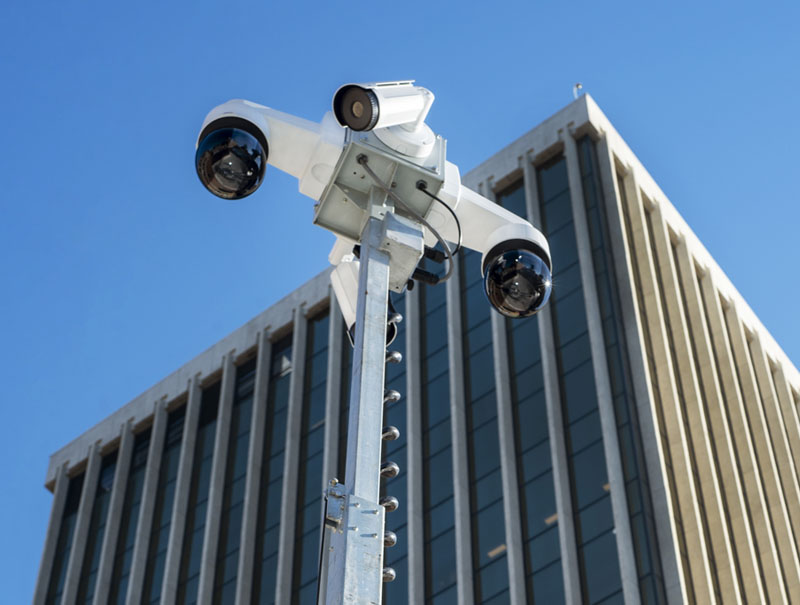 Mobile Surveillance Security Camera Trailer
Remote Security Cameras That Go Anywhere
Our rugged Mobile Video Surveillance Security Camera Trailers are solar-powered units with battery backup. Transport virtually anywhere with a truck or most cars, switch locations without hassle and deploy in less than 30 minutes. A choice of multidome or PTZ cameras provide visuals of your site 24/7 that can be viewed on your phone or monitor, sending you text alerts in the event of a security breach and then dispatching police.
Perfect for remote locations, also large business parking lots, construction sites, crowd control situations, traffic monitoring and more. Convenient LEASE or PURCHASE options.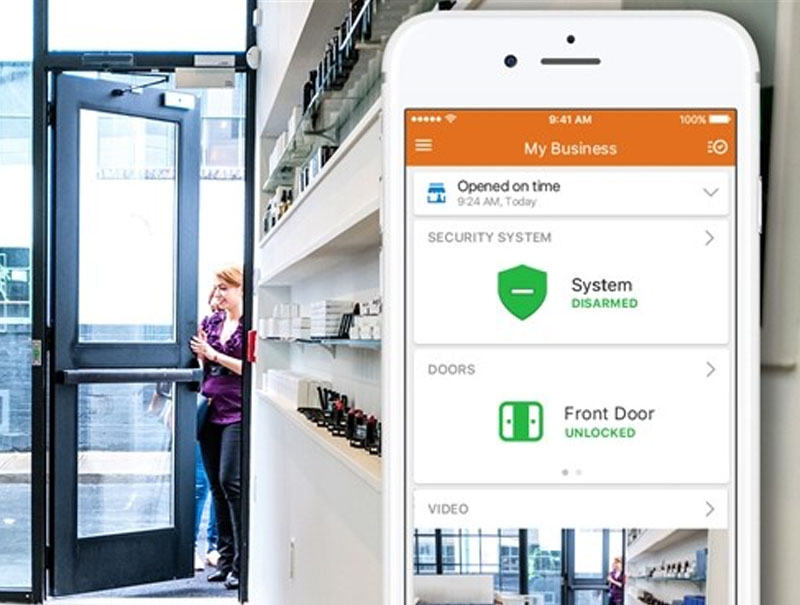 Business Security Systems
Fully Integrated Security Systems
We work with hundreds of small and large businesses, enterprise operations, utility companies, schools and universities and city municipalities in the St. Louis Metro Area and Illinois. Our integrated business security system solutions-video surveillance, access control, monitoring-are engineered using the latest industry-leading hardware and software technologies from top security product manufacturers such as Software House, RS2 Technologies, AMAG, Avigilon, March Networks, Alarm.com and more. From Access Control Systems to Remote Video Surveillance Cameras, and much more, we have the right solution for all your business security needs.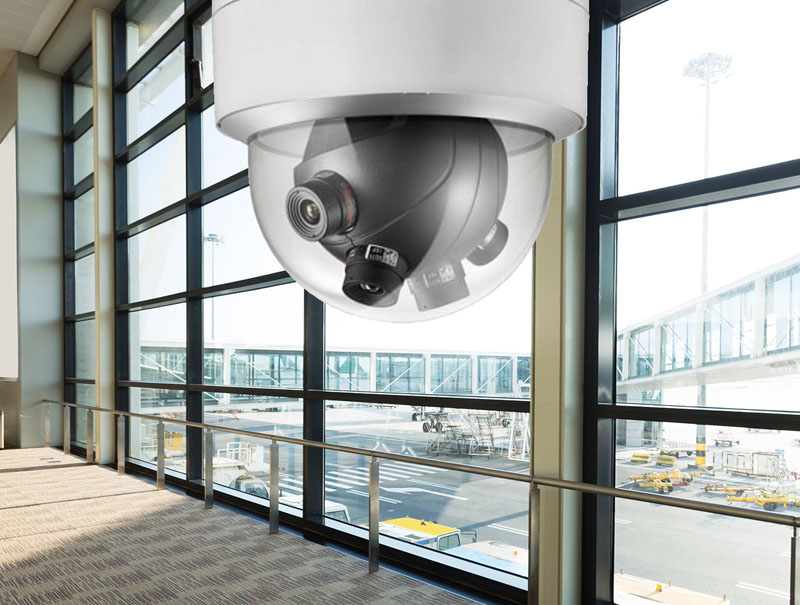 Surveillance Security Cameras
Any Size Business – Any Location
Not all video surveillance security cameras are equal. Low resolution cameras are generally good for shortrange distances but can't match the image detail of higher resolution cameras. But image quality is only the beginning. Professional-grade cameras (NOT DIY big box store cameras with a high failure rate) are specifically designed for different environments and usage, equipped with advanced software, they are transformed into sophisticated visual information gathering tools.
We install IP, thermal, and infrared night vision security cameras, LPR and covert cameras, PTZ, bullet and multi-dome cameras. What can we do for you?
Before You Commit to Another Security Company
Contact Us for a FREE CONSULTATION!